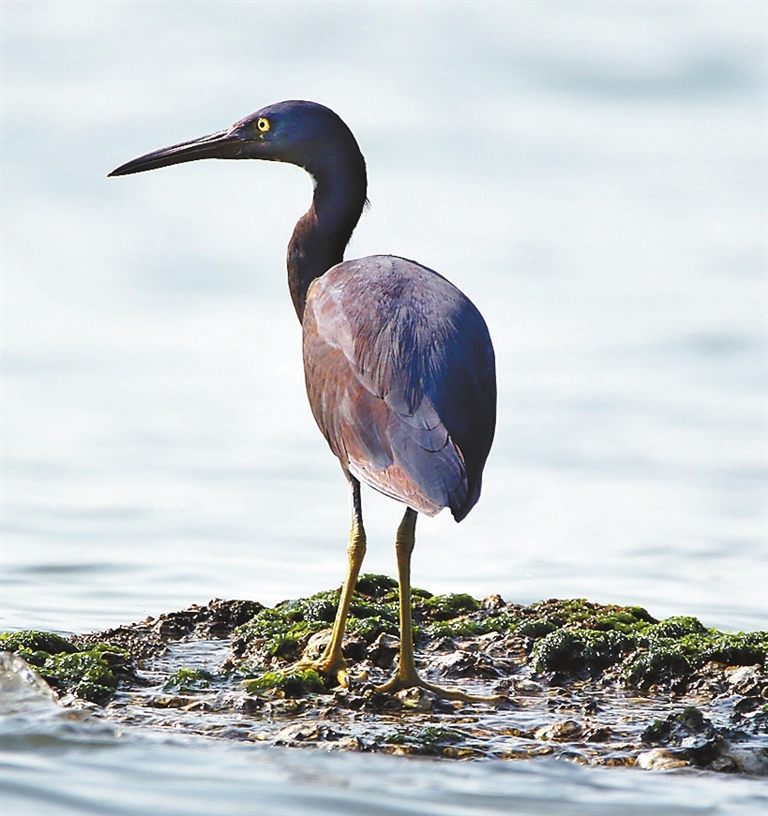 One of the most enigmatic animals that can be found across Shenzhen is the Pacific reef heron (Egretta sacra). This medium-sized bird, measuring about 66 centimeters in length and with a wingspan of about a meter long, is a member of the heron family.
This fantastic bird is covered by a distinctive dark gray plumage giving them their astonishing appearance. Although this bird species can show a white morph, its predominant color is dark gray.
Males are usually larger than females. Their legs are short and yellow; their beaks are thick and also yellow, which will turn into a darker color during their breeding season.
Pacific reef herons can be found in coastal areas.
Here in Shenzhen, they are most commonly seen about the eastern beaches of the town, where they feed on small crustaceans such as crabs or shrimp, small fish, insects or small vertebrate animals such as frogs and lizards. They can be seen out hunting both during the day and at night.
Highly territorial, Pacific reef herons are not usually seen in large groups. Their breeding season may vary depending on their location; at our latitude, it is in spring. They can lay up to three eggs per clutch that both parents will incubate for around four weeks.
The Pacific reef heron is not too abundant in our city, so it is essential to draw and follow up action plans to preserve our coastal areas so more species like this one can find their homes in our town.