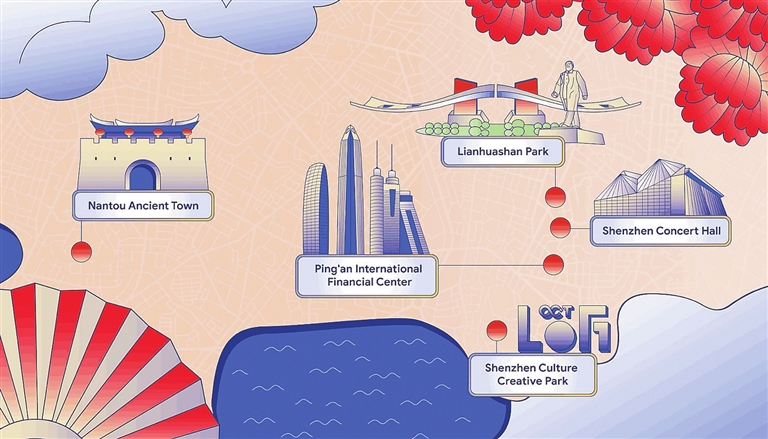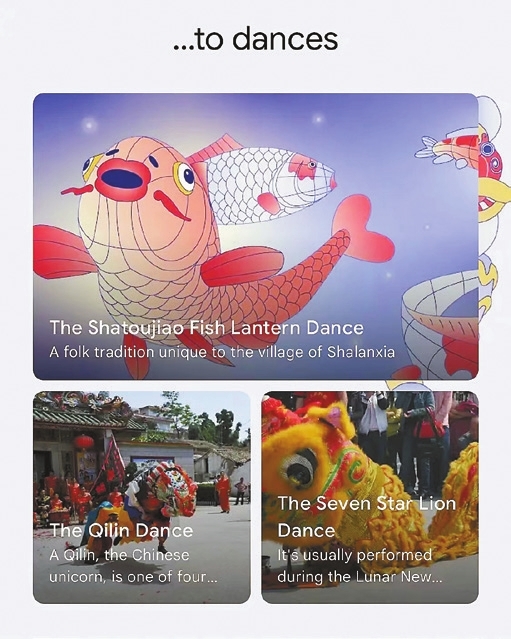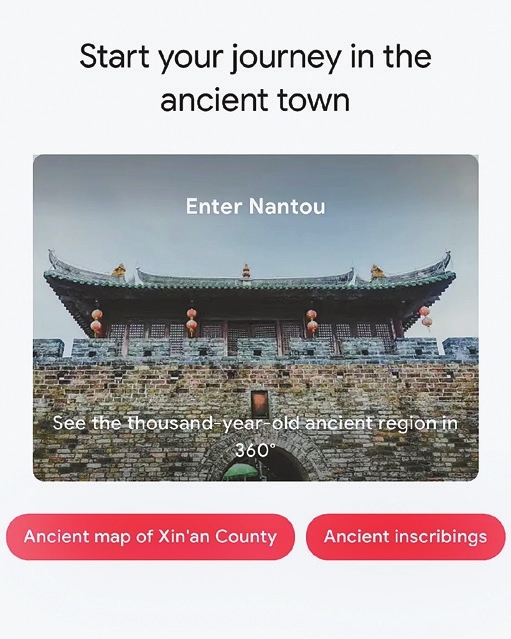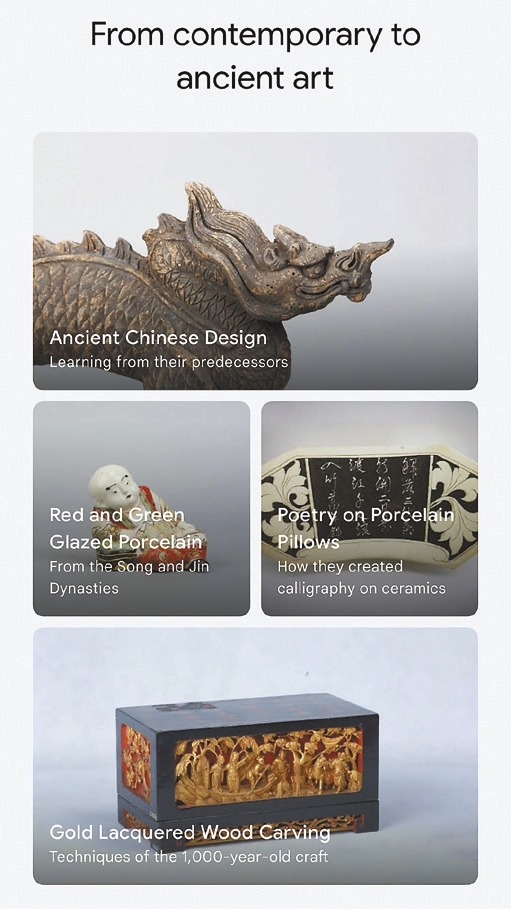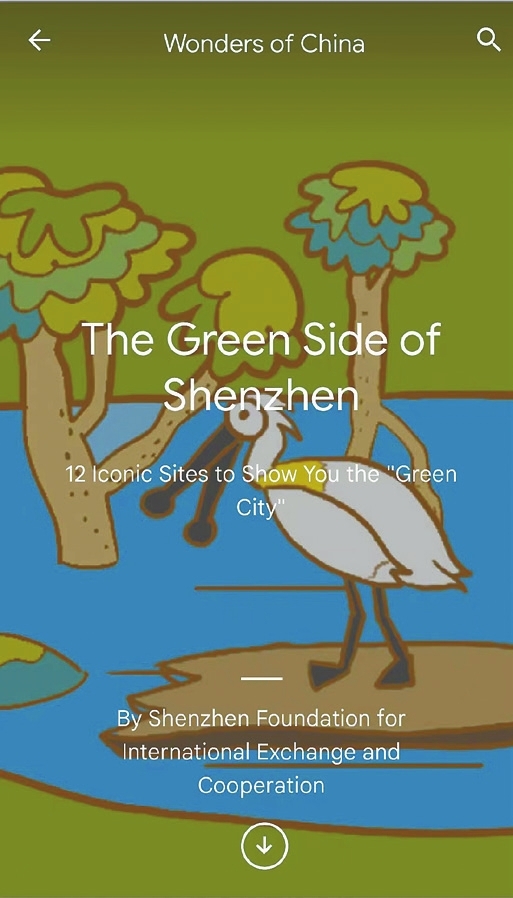 GOOGLE, the global search engine, wants the world to know more about Shenzhen's vibrant arts and culture community.
Last week, Google Arts & Culture, in collaboration with five of Shenzhen's top cultural institutions — Shenzhen Museum, Shenzhen Foundation for International Exchange and Cooperation, Nanshan Museum, Shenzhen Wangye Museum and Pingshan Art Museum, launched a new website on its Google Arts & Culture platform devoted exclusively to Shenzhen. It presents to you this truly remarkable city of innovation, wonder and endless possibilities.
Mobile phone users in China can download "观妙中国" app to view Google Arts & Culture's Chinese partners' sites. The app, also called "Wonders of China," has both Chinese and English interfaces.
On the Shenzhen site, viewers will uncover the city's 7,000-year history through the captivating "Five Things About Ancient Shenzhen" section and discover the fascinating and unique prehistoric Yue culture in Lingnan in the "Earliest Civilization Found in Shenzhen" part. You can also have an amazing virtual tour of Nantou Ancient Town, where Shenzhen's urban history began to take shape.
Experience the juxtaposition between old and new and witness how Shenzhen has changed over 40 years through the eyes of photographer Chen Zonghao. His contrast photos showcase a remarkable transformation from a small fishing village to a global megacity in only four decades. For a deep dive into fascinating ancient civilization, don't miss some iconic museums in Shenzhen.
Through the Google platform, you can also immerse yourself in Shenzhen's cultural heritage and discover traditional dances such as the exquisitely colorful fish lantern dance from Shatoujiao in Yantian District, tracing back to the late Ming (1368-1644) and early Qing (1644-1911) dynasties. The qilin dance celebrates the power and wisdom of the qilin, also known as Chinese unicorn and one of the four sacred animals of Chinese mythology which was a sign of good fortune. The 800-year-old ancestor worship ceremony at Xiasha Village in Futian District includes pilgrimages to sacred sites in the celebration of local culture and the search of descendants.
Shenzhen is also an art lover's dream; it is the first UNESCO City of Design in China with a plethora of contemporary art museums to explore. The Pingshan Art Museum holds 10 iconic collections showcasing some of the coolest and most dynamic pieces in the country. You can also explore the interface between science and art through ancient Chinese design and gain a snapshot into ancient people's lifestyle through an elegant porcelain pillow.
Meanwhile, Shenzhen Foundation for International Exchange and Cooperation has launched three programs on the site: "Just Shenzhen" is an immersive online tour of Shenzhen; "@755" is a bilingual handbook introducing life and entrepreneurship in Shenzhen; and "The Voice of Shenzhen" is a bilingual audio and video program featuring Shenzhen news and stories.
Initiated in 2011, Google Arts & Culture is an online platform of images and videos of artworks and cultural artifacts from partner cultural organizations throughout the world. So far, it has been working with more than 40 Chinese cultural institutions to promote Chinese cultural treasures. (SD News)