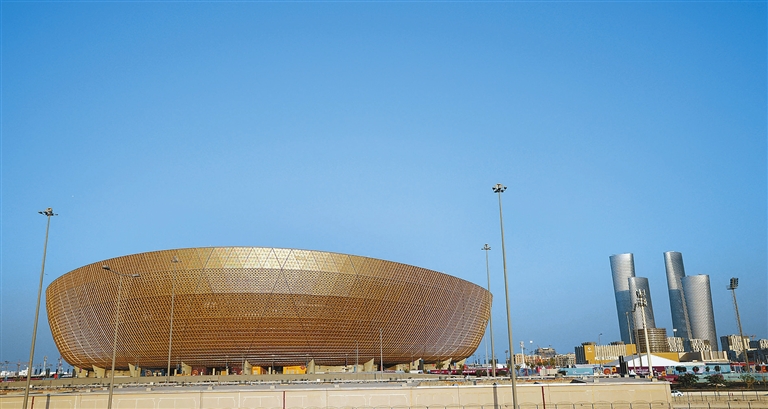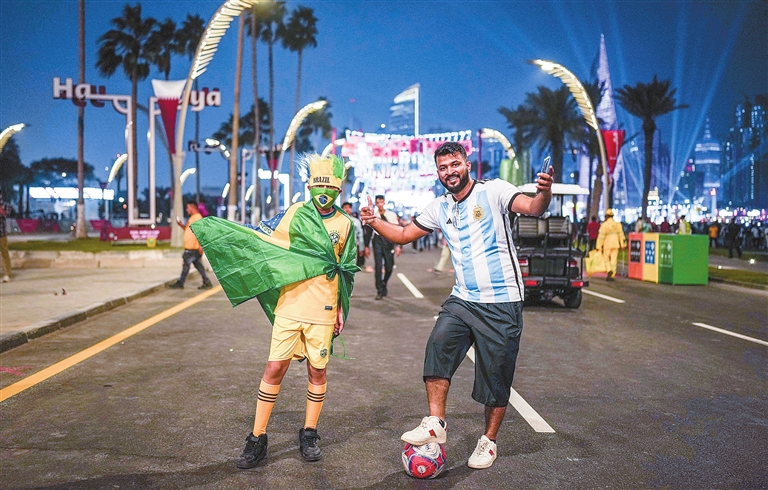 THE ongoing World Cup in Qatar is the most expensive FIFA tournament in history, costing US$220 billion, almost 20 times what Russia spent in 2018.
Ever since Qatar was awarded the bid to host the World Cup in 2010, the Gulf state has been building facilities that will accommodate an anticipated 1.5 million visitors at the region's first ever World Cup. The huge increase in costs is partly attributed to new stadiums and infrastructures.
In retrospect, the costs of the 2006 World Cup in Germany appear almost insignificant at US$4.3 billion. The previous highest budget was the US$15 billion spent by Brazil in 2014, while South Africa coughed out US$3.6 billion four years prior.
The building of stadiums cost around US$6.5 billion to US$10 billion, and the remaining bulk of US$220 billion was used as part of the broader Qatar 2030 National plan, which centers around developing infrastructure, including construction of an innovation center with hotels, a sophisticated metro network, and airports.
Cooling systems at all but one of the eight stadiums being used at the World Cup are said to have dramatically increased construction costs, as designers put in place technology that would keep players, supporters and the World Cup pitches at a suitable temperature.
The turf used in the World Cup pitches has been grown in special nurseries using imported grass seeds, and requires to be kept cool and well watered in order to stay in good condition for football amid the arid Qatari climate.
In Doha alone, more than US$15 billion has been spent on an accommodation complex known as The Pearl.
Elsewhere, an entire city has been constructed around Lusail Stadium. Lusail City features 22 hotels and enough housing for 200,000 residents, as well as a theme park, two marinas and two golf courses.
"The World Cup is a part of the Qatar National Vision 2030, a broader government strategy promoting the intensive development of urban and national facilities and industry, in addition to education and healthcare systems," said Fatma Al Nuaimi, Communications Executive Director for the tournament, stressing that that these three aspects were all part of Qatar's wider vision for life after the World Cup.
"Most of these large-scale infrastructure projects, which will be used by teams and fans in 2022, such as new roads, a subway, an airport, hotels and other tourist facilities were planned even before we obtained the right to host the World Cup."
The development of the country's infrastructure and transportation systems, the largest of which is the Doha Metro, required a significant amount of investment.
The massive underground transportation network, which opened in 2019, cost about US$36 billion and will be essential for fans who want to travel quickly through the city during the tournament.
Another crucial project was the multi award-winning Hamad International Airport. The country has since spent US$16 billion developing it since it first opened in 2014. Meanwhile, the new Lusail City construction has consumed a significant portion of Qatar's US$220 billion in spending.
The Qatar National Vision 2030 project was unveiled a little earlier in 2008. Its goal was to transform the nation into an "advanced society capable of sustaining its development and providing a high standard of living for its people." Sports would be one of the main pillars of this future.
Since then, Qatar has hosted more than 600 regional and international athletic events over the past decade, and these competitions, in particular, have helped the country prepare for the FIFA World Cup. Ahead of the major tournament, stadiums and practice fields are ready and undergoing testing with numerous events, according to recent reports.
(SD-Agencies)