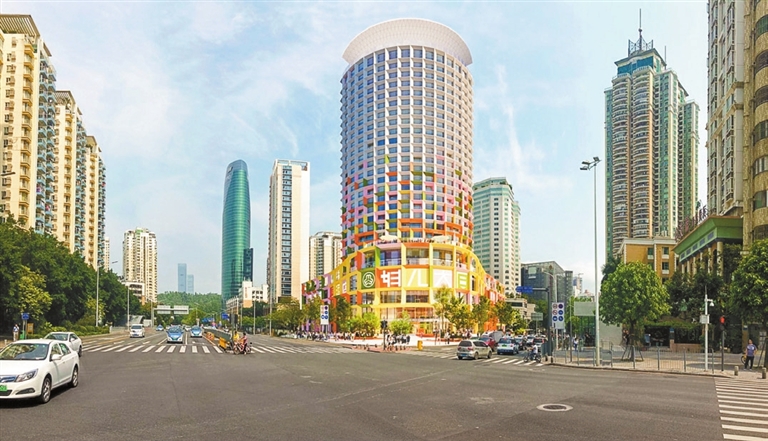 THE renovation of Shenzhen Women & Children's Building, located in the Jingtian area in Futian District, will be completed by the end of this year, with services to be gradually available next year, according to Shenzhen Economic Daily.
The renovated building has been affectionately called as the "Kaleidoscope" due to its colorful outlook and cylindrical shape. The center is devoted to become a new landmark for a child-friendly city and to provide first-class services for women and children.
The renovation project was launched two years ago, and upon its completion, the center will have four zones featuring women, children, family care, and cooperation and exchange.
The center will also include other projects such as a children exploration pavilion, book museum, daycare center, and women and children's theater to offer one-stop services by cooperating with districts, subdistricts and communities across the city.
The Shenzhen Women & Children Building, built in 1994, is the only city-level women's and children's activity venue. Its renovation project is said to be the city's first private-public partnership (PPP) in public service.
The project aims to offer better and more diversified public services. It will also provide experience for the renovation of cultural facilities implemented and operated by social capital, according to the report.
(Wang Jingli)