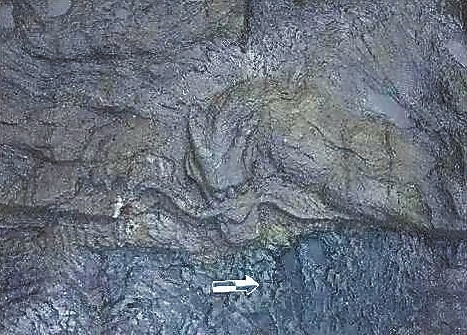 MORE historical secrets from the Wudang Mountain in Central China's Hubei Province have been uncovered by Chinese archeologists, who have excavated more than 1,000 cultural relics at the site recently.
The cultural relics were unearthed at the Wulong Palace (Five-dragon Palace) located deep within the moutain. The palace is a royal-commissioned Taoist temple built in the Tang Dynasty (618-907) that gradually fell into disuse after the Qing Dynasty (1644-1911), according to the Hubei Provincial Institute of Cultural Relics and Archaeology.
Excavation of the site started two years ago and has provided a number of discoveries of religious and architectural significance that have given researchers better insight into Taoist architecture and history. The number and types of the newly-unearthed cultural relics are outstanding, experts say, as they are well integrated into the surrounding natural landscape, making them important objects for learning more about the architectural layout and the construction techniques used in Taoist temples.
The excavation covers an area of nearly 7,000 square meters, including the ruins of 10 houses and two man-made ponds. Some cultural relics date back to the Han Dynasty (202 B.C.-A.D. 220). The unearthed cultural relics belong to eight categories such as pottery, porcelain, copper, iron and wood. In addition to a large number of ceramic and glazed architectural components such as hooks, water drops, cylinder tiles and animal roof decorations, many daily utensils including bowls, plates, cups, dishes and copper coins were discovered alongside candlesticks, sickles and hairpins. A few religious items, including statues of gods and stone carvings, were also unearthed.
Among them, the most exciting discoveries are several sculpted reliefs showing five dragons, the mythical Black Tortoise of the South Xuanwu, fire patterns and a jade rabbit making herbal medicine, according to Kang Yuhu, head of the excavation project.
Researchers theorize the five-dragon relief was built and used by the imperial family for the ritual of "Five Dragons Praying for Rain." The surrounding stone stairs suggest the relief was once part of an altar capable of hosting large gatherings.
Further research into the temple is still underway and researchers are identifying the inscriptions on uncovered stone tablets.
The ancient building complex located among the peaks, ravines and valleys of the picturesque Wudang Mountain was included on the list of UNESCO World Cultural Heritage in 1994. (Global Times)