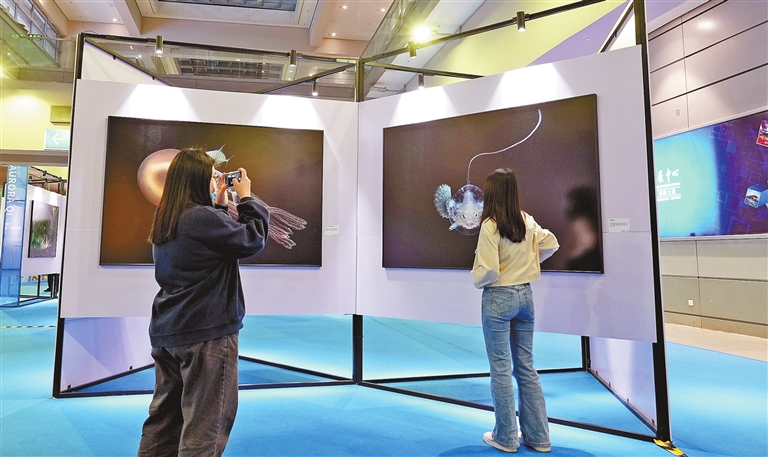 Zhang Yu
JeniZhang13@163.com
CHINA'S marine economy posted steady growth in 2021, according to a report released by the National Marine Data Information Center at the 2022 China Marine Economy Expo in Shenzhen on Thursday.
According to the 2022 China Marine Economy Development Index, the country's marine economy development index stood at 114.1 in 2021, an increase of 3.6% over the previous year.
China's gross ocean product rose 8.3% to surpass for the first time the 9-trillion-yuan (US$1.25 trillion) mark in 2021.
From 2016 to 2021, the per capita gross ocean product in coastal areas continued to rise, with an average annual growth of 4.7%, according to the report.
The country's emerging marine industries showed sound growth momentum last year. The added value of these industries doubled compared with the figures in 2015.
In the past six years, the added value of the marine manufacturing industry accounted for about 30% of the country's gross ocean product, further consolidating the foundation of real economy.
The added value of the marine industry created per hectare of sea area grew by 4% over 2015. The development of marine renewable energy gained strong momentum, with offshore wind power generation 31 times that of 2015.
The country's marine foreign trade also rose steadily, with the total value of seaborne imports and exports, as well as container throughput of international routes up 1.6 and 1.3 times that of 2015, respectively.
The income of sea fishermen maintained a steady growth. In 2021, the country's sea fishermen's per capita net income was 1.5 times that of 2015.
Meanwhile, the area of ocean parks per 10,000 people increased by 0.7 hectares compared with that in 2015.
The index is a comprehensive quantitative assessment of China's marine economy development for a certain period, which aims to assess the country's marine economic development objectively and thoroughly.