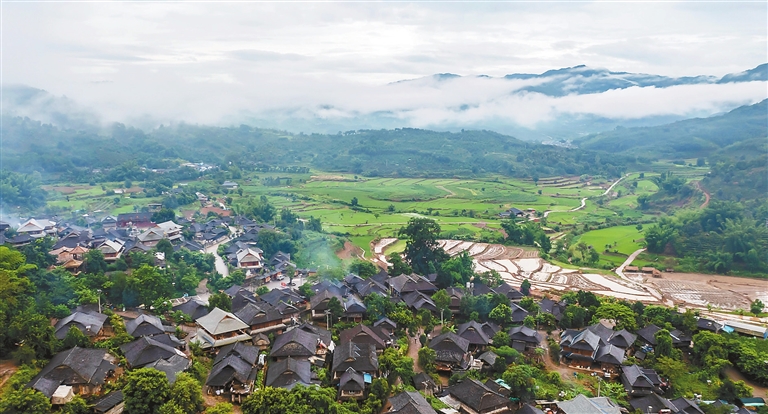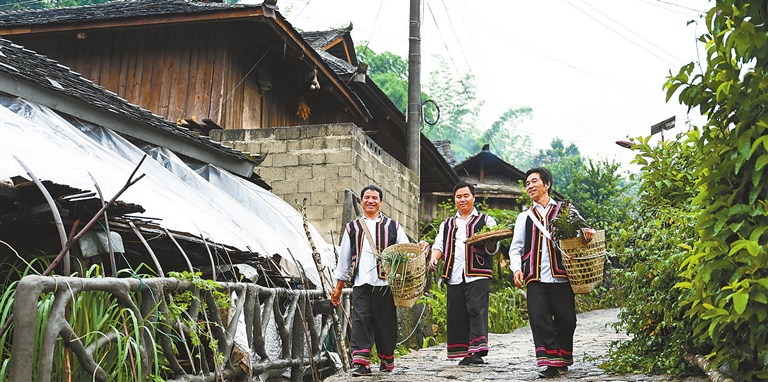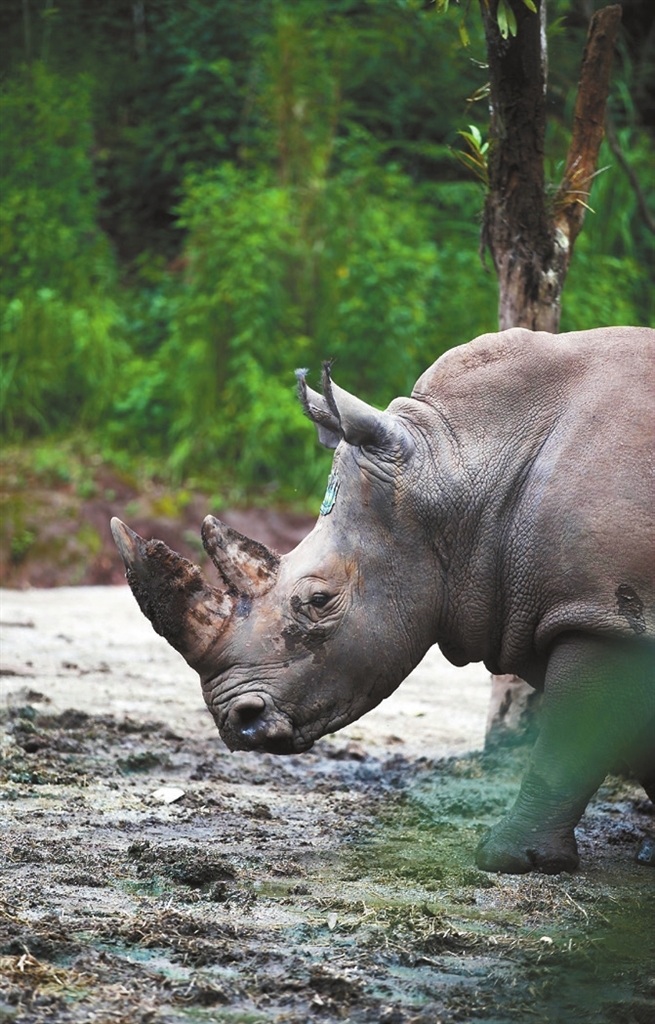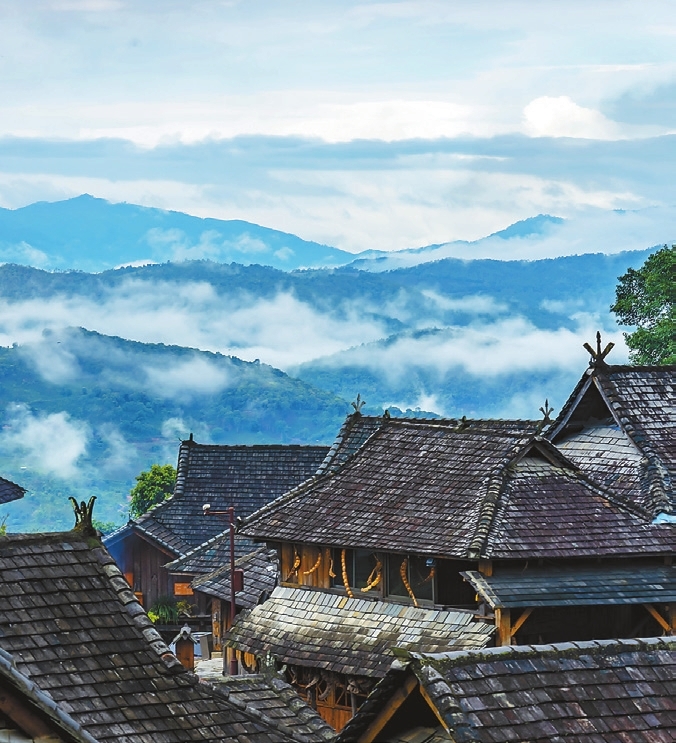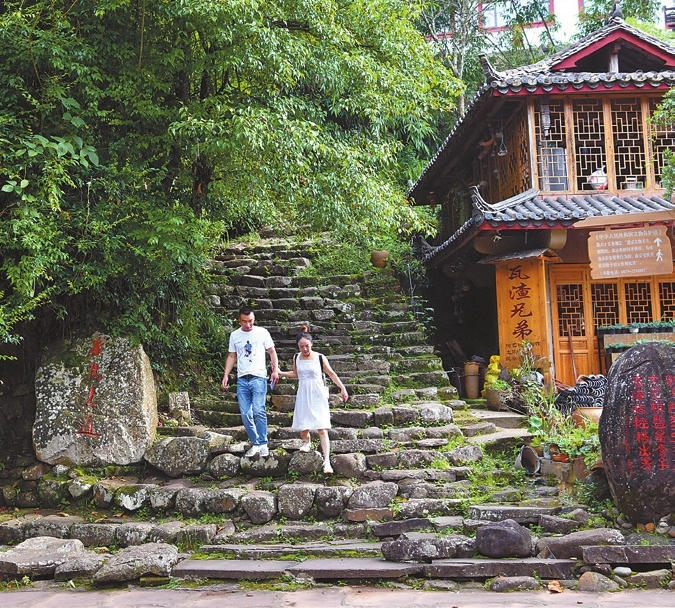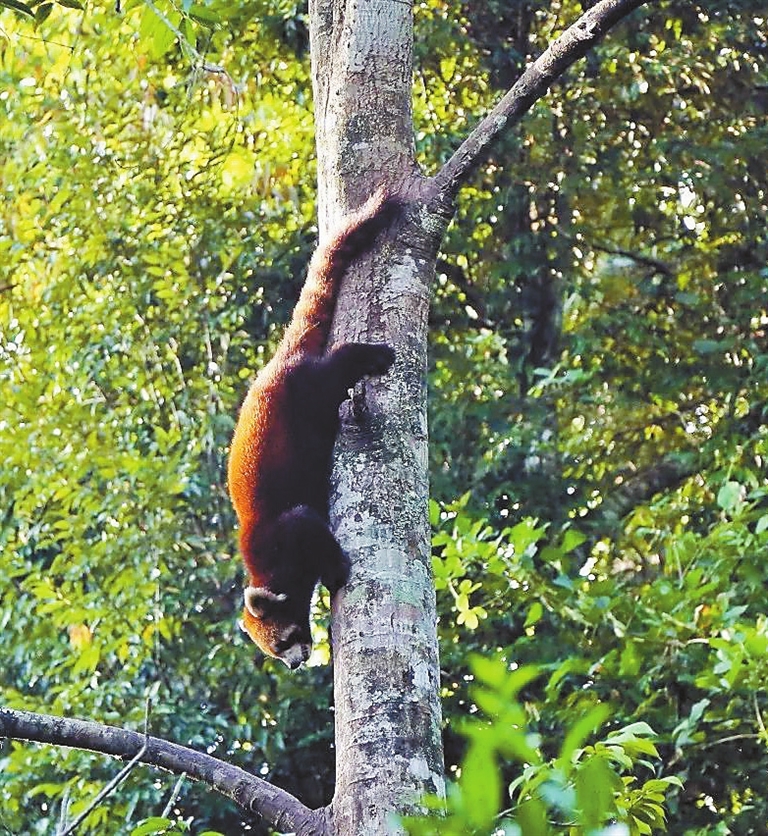 BORDERING the three countries of Vietnam, Laos and Myanmar, Pu'er, the largest prefecture-level city in Southwest China's Yunnan Province, is becoming increasingly known among travelers in recent years. In addition to being the home of one of China's most well-known tea varieties, this city has much more that awaits your exploration.
Nakeli Village
If you ask your Chinese friends what they first think of when talking about Yunnan, an answer you can expect from many is tea. A famous town for tea production since ancient times and one of the starting points of the Ancient Tea Horse Road, a network of paths dating back to the Han Dynasty (206 B.C.-220 A.D.) through which tea produced in Yunnan and neighboring Sichuan was transported to Tibet in exchange for horses, Pu'er is the perfect destination for tea persons and those who are interested in getting a sip of China's tea trade history, and Nakeli Village is where you can have a glimpse of its past.
Originally from the language of the Dai people with "Na" meaning "farmlands," "Ke" meaning "bridges" and "Li" meaning "good," Nakeli literally means "nice farmlands by the bridge." Situated about 25 kilometers from Pu'er's downtown area, Nakeli was a place where fertile lands abounded and major traffic routes converged. As more and more tea, horse and salt merchants chose to stop overnight in this place due to the village's advantageous location and abundant food supplies, it gradually became a regional commercial hub. Today, as you listen to your tour guide's introduction of the role Nakeli played in China's tea trade history, you still have a chance to see well-preserved horseshoe shops, stone troughs, barn lanterns and horse bells, all of which are traces of Nakeli and Pu'er's glorious past.
Jingmai Mountain
If, after a visit to Nakeli Village, you are eager to learn more about tea, then you may wish to add Jingmai Mountain to your travel list. Red soils, ample precipitation and moderate temperatures all year round combined make this mountain in Lancang Lahu Autonomous County in southwestern Pu'er an ideal place for the production of premium tea. The tea plantations on the mountain, covering a total area of around 28,000 mu (1,867 hectares), are home to more than 3.2 million tea trees, among which many are hundreds or even over 1,000 years old. Here you come across one of the oldest and best preserved tea plantation clusters in the world. The moss and fungi grown on the tea trees and the epiphytes clinging to them over the years bring a unique, strong and persistent aroma to the tea produced here.
In addition to its tea culture, Jingmai Mountain is also a good place to experience the culture of several ethnic minority groups. Due to the not-so-convenient local transportation and infrequent exchanges with communities outside of the mountain, the Dai, Bulang and Lahu people living in 14 villages on the mountain still keep many of their traditional practices, with many of their traditional dwellings also well kept. In Wengji Ancient Village for example, the warm-hearted Bulang people will invite you to their courtyard for a cup of tea and some chats. In Laodabao Village, you can enjoy singing and dancing performances by the Lahu people and get a taste of their delicacies including chicken congee and roasted meat.
Sun River National Park
Pu'er is also renowned for its rich biodiversity. For a glimpse, you may want to visit the Sun River National Park. Located around 45 kilometers away from the city's downtown area, the park, covering an area of 216.23 square kilometers with a forest coverage rate of 91.8%, is home to more than 2,000 plant species and over 800 animal species including rare and protected ones such as the flying spider-monkey tree fern (Alsophila spinulosa), the clouded leopard (Neofelis nebulosa), the white rhino (imported from South Africa in 2013), the pangolin and Phayre's leaf monkey (Trachypithecus phayrei).
As it is a long walk from the park's entrance to the Xiniuping (meaning "rhinos' sanctuary") scenic area, the only area open to sightseers in the park, it is recommended that visitors take an electric sightseeing car to cut the time on the road. The scenic area features a 1.8-kilometer walkway, and guided tours are provided on a regular basis to inform the visitors about the various animals. Almost all of these wild creatures are free-ranging, and visitors may encounter them during their walk. At several designated sites along the walkway, you will have a chance to interact with adorable animals in different ways, such as feeding the white rhinos and taking photos while holding a red panda, a fluffy delight that is irresistible whether you are young or old.(Yu Yuanfan)