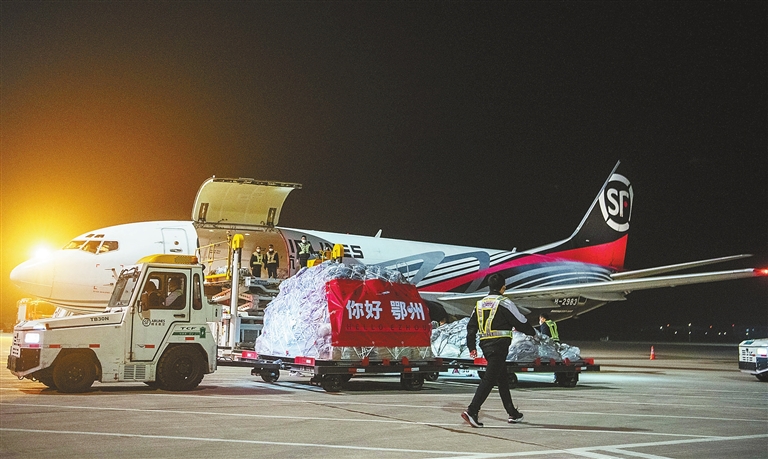 CHINA'S first cargo-only hub airport in the city of Ezhou, central China's Hubei Province, Sunday launched its first all-cargo air route, linking Ezhou with Shenzhen.
The Ezhou Huahu Airport is also the first cargo-only hub airport in Asia and the fourth of its kind in the world.
Since the airport was put into operation July 17, it has opened multiple passenger routes linking Ezhou with cities including Beijing, Shanghai and Xiamen.
According to the airport, the all-cargo air route is operated by Boeing 737 all-cargo aircraft, carrying express mail.
The range of the route covers places such as Wuhan, Ezhou, Huangshi and Huanggang in Hubei Province.
The airport said it will also open an all-cargo air route linking Ezhou and Shanghai soon.
The annual cargo and mail throughput of the Ezhou airport is expected to reach 3.3 million tons by 2030, with the annual passenger throughput reaching 1.5 million.
The airport, equipped with a cargo terminal of 23,000 square meters, a freight transit center of nearly 700,000 square meters, 124 parking stands and two runways, is expected to improve the transport efficiency of air freight.
The number of parcels handled by China's courier companies hit a record high of more than 108 billion last year, and is expected to maintain stable growth this year, according to the State Post Bureau.
(SD-Xinhua)