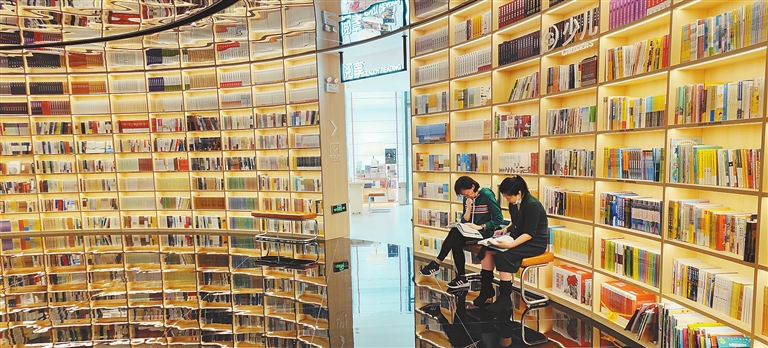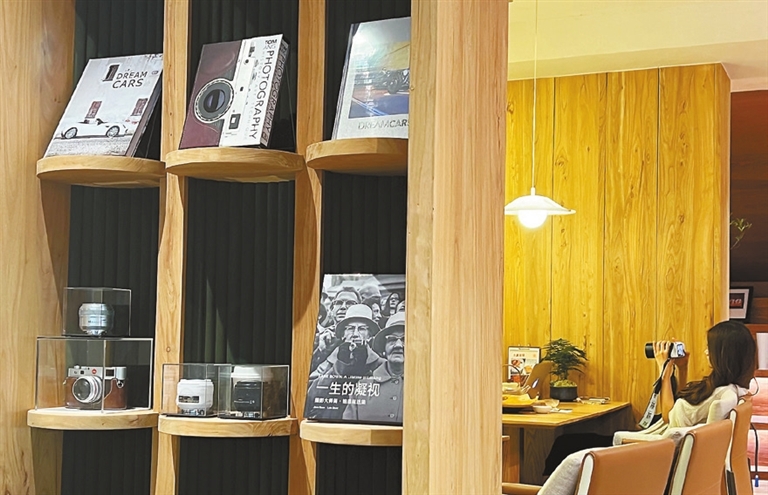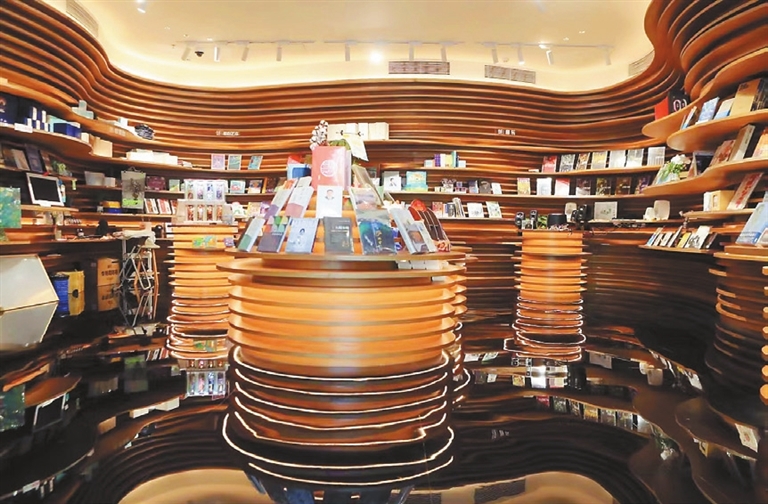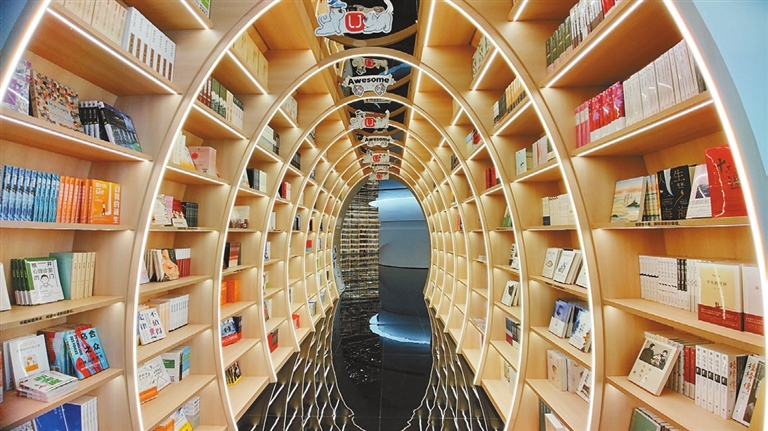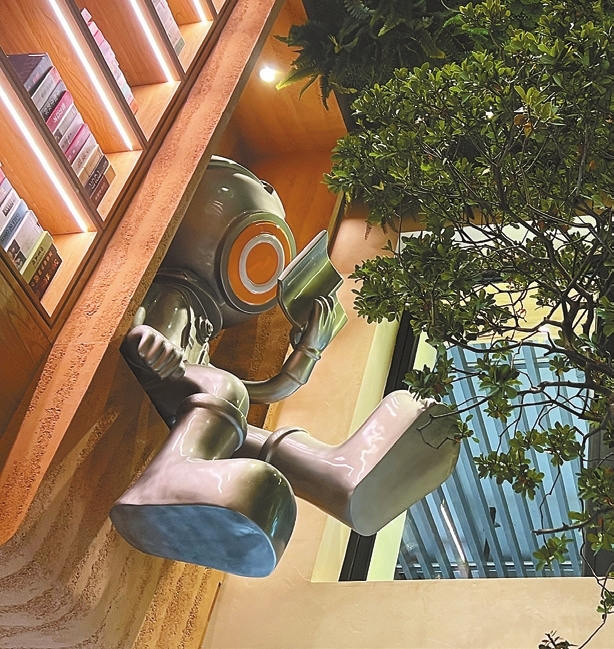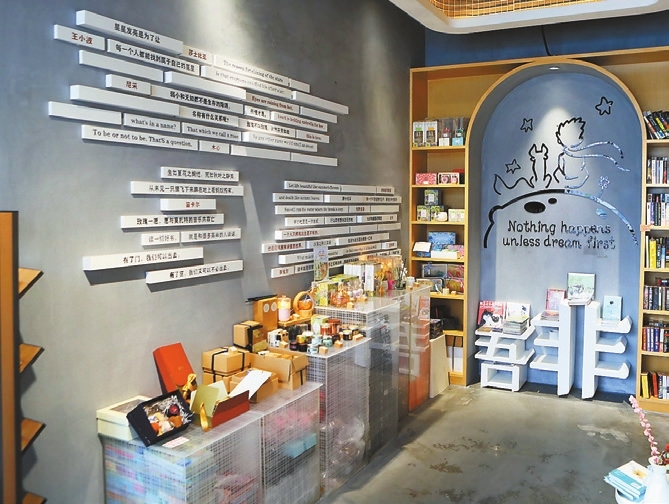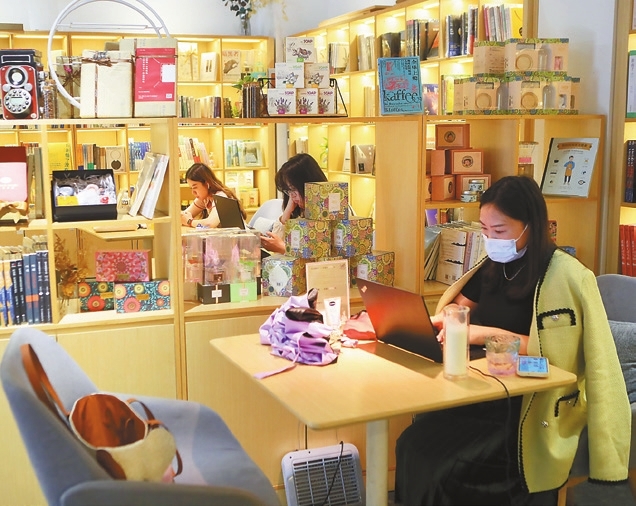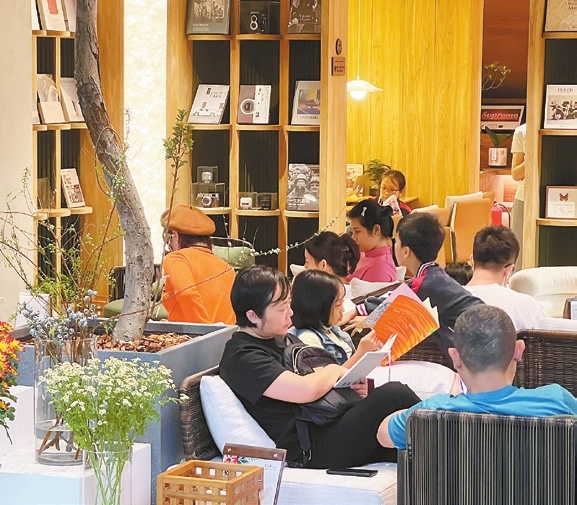 Cao Zhen
caozhen0806@126.com
NEW bookstores with an alluring atmosphere and fantastic decorations emerge in Shenzhen every year. They may be less publicized but are well worth checking out.
Yuishin Books (愈欣书店) in the courtyard-style INLI (前海印里) shopping mall in Qianhai gets its charm from its breathtakingly huge and brightly lit bookshelves. The bookstore, which opened in July, houses an impressive collection of books from classic literature to bestsellers. The 2,500-square-meter bookstore also has a teahouse, a study room and a yoga hall.
UN BOOX's performance art-themed bookstore, On Show (有戏艺文书店), opened in April inside the Bay Opera of Shenzhen in Bao'an District. With sleek streamlined bookshelves, the store offers a variety of books on music, theater, dance, film and opera, many of which are imported English books. There are also books on literature, visual arts and lifestyle. Music lovers can also find scores, sheet music and albums.
Wufei Books (吾非书店) on Keyuan Road in Nanshan District is not a new store but it puts a unique twist on the bookstore-telecom concept. Selling a combination of books, coffee, snacks and gadgets like most bookstores do, Wufei also runs a telecom business, a rare operation model benefiting both the book and telecom business. Books in the store are mainly on management, personal growth, science and IT, as well as second-hand English books.
The CM (书咖) bookstore on Anwan 6th Street in Shekou recently underwent a renovation and reopened in October. It is a three-story store combined with a café and an art space where exhibitions and activities are held. The second floor provides cozy nooks where readers can pass the time reading or gazing out the windows. With its unique blend of flowers and reading areas, CM, which stands for centimeter, attempts to make people feel closer through books.