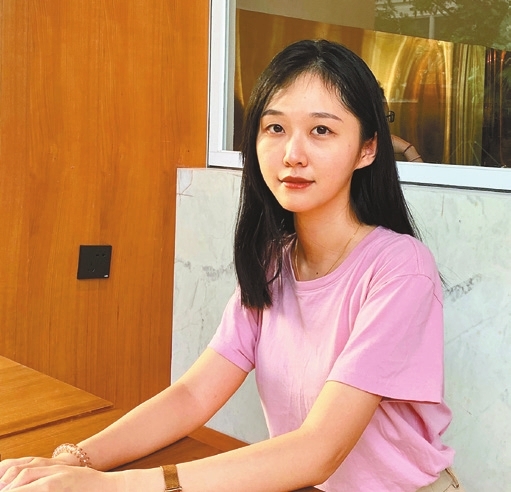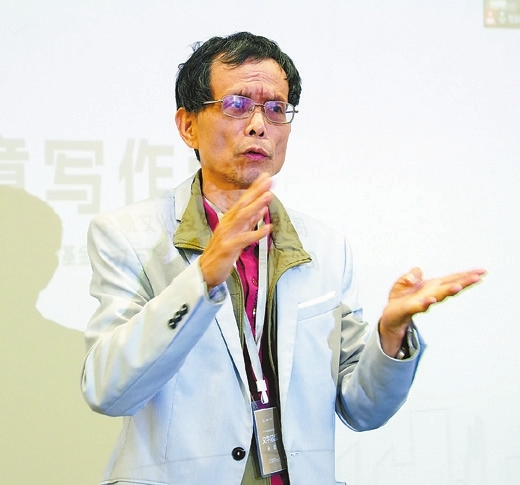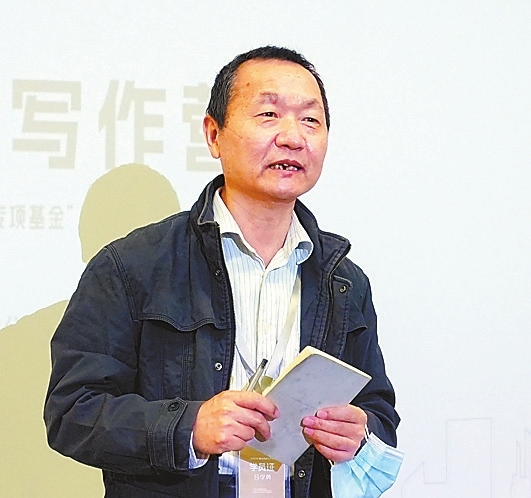 Debra Li
debra_lidan@163.com
CONTRARY to the common belief that creative writing is a process where you gnaw your pen, rack your brains and proceed alone in your private study as suggested by established authors like Stephen King, many aspiring authors find it easier if someone with more experience can give them to-the-point suggestions and help them out.
That is why a local government-subsidized writer-fostering camp is being met with continuous enthusiasm. A group of aspiring authors, selected from nearly 100 from around China who submitted their creative writing works to the project, gathered with their tutors recently at a brief ceremony in Nanshan District to mark the camp's opening.
"Our aim is to provide literature fans from around China, who have shown a potential in creative writing, a learning and exchanging platform, where they can share and discuss their works and brush up their skills," said Nan Xiang, Shenzhen University professor and literature director for the project at the opening ceremony held in the Jianyue Building, Nantou Ancient Town.
"Writing is not a one person's struggle," he added. "We read, listen to other people's stories and write our own." He hoped that the camp will be rewarding and memorable for all its participants.
Li Hao, a Hebei-based author whose short story "The General's Army" won a Lu Xun Literature Prize, gave the camp's first lecture. "For creative writing, you need to tell an interesting story, tell it with good skills and a lot of details so that people will start thinking about their life, or the world after reading it," he said.
The lucky 42, from Hebei, Jiangsu, Shandong, Hubei, and other regions including Hong Kong and Macao, in addition to several locals, will sit through lectures given by established authors, literature critics and literary journal editors in the weeklong first phase of the program, and have their works revised with the help of established authors in the second phase.
Wu Jieyu, with a master's degree in literature from Hong Kong Baptist University, said she treasures this opportunity to be tutored and advised by established authors and critics. Her novel "Fifteen Days" was nominated for the first Liang Xiaosheng Young Authors Award last year; Wu will publish another novel "Jiao Lu" (meaning "Fantasy") next year.
At the opening ceremony, Wu shared her experience of creative writing. "I see three dimensions in creative writing: writing about one's personal experience and thoughts, writing about people around oneself and their emotions, and writing about one's understanding of the world," she said.
She thinks that the efforts to focus on the life of an individual or a larger group and make their suffering or humanity more visible to the world are equally laudable. And she said focusing on the plights and frustrations of small potatoes is as worthy a choice as writing about the positive aspects of our life.
Lyu Xueyong, a native of Beijing who had worked many years in the United States before returning to China and working for a tech giant in Nanshan District, calls himself lucky being chosen for the project. "I once drove more than 100 miles to listen to a Chinese literature lecture by Nieh Hualing when I was in the United States," he said, adding that Shenzhen's attraction for him also lies in the numerous free lectures offered to the public.
Zheng Jinshi, a trainee from Maoming, Guangdong Province, said she is always puzzled by the gnawing problem of repeating herself in a new piece. "I hope the tutors and other trainees can give me inspiration on how to break my bottleneck and explore new horizons in writing," she said.
This is the fourth consecutive year that such a writing camp has been organized in Shenzhen, said Lin Xue, director of the project.
"I've made friends with many of the previous tutors and trainees," she said. "I've always admired those who can continue their efforts in reading and writing literature, because many are doing this in their limited spare time and out of a pure passion, perhaps sacrificing a lot of sleep too." She hopes the trainees will continue to read and produce more quality works.
More than 20 novels, short stories and other forms of literary works of past trainees have been published in literary journals.
Subsidized by the Shenzhen government, the project is run by Shenzhen Book City Culture Investment Holdings, Ltd.