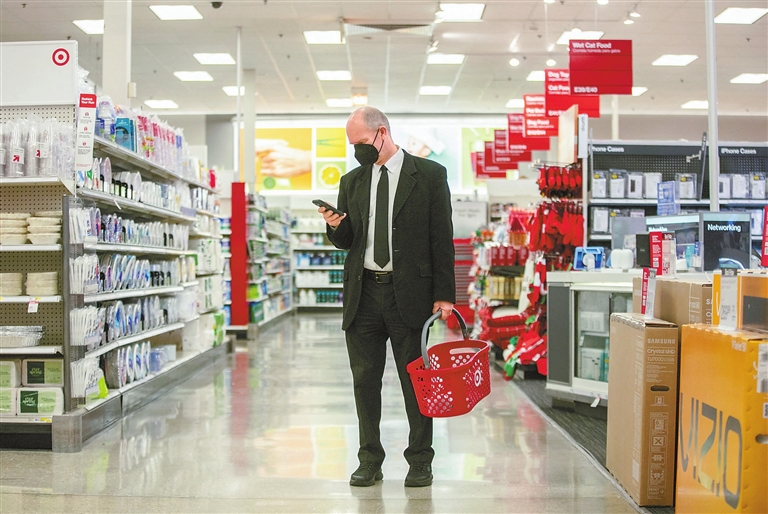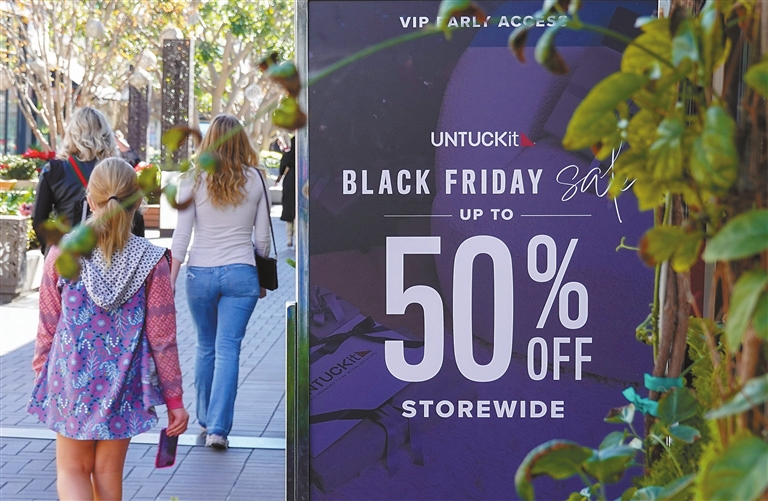 BLACK Friday, the Friday immediately after Thanksgiving, usually kicks off a yearly sales campaign across the United States, and marks the start of an all-out holiday shopping season.
This year, however, consumers strained by record high inflation have become more careful with spending.
Price sensitivity
Due to elevated prices for food, rent, gasoline and other essentials, many people were being more selective, reluctant to spend unless there was a big sale. Some were dipping more into savings, turning to "buy now, pay later" services that allow payment in installments, or running up their credit cards at a time when the Federal Reserve is hiking rates to cool the U.S. economy.
Sheila Diggs, 55, went to a Walmart in Mount Airy, Maryland early Nov. 25 looking for a deal on a coffee maker. To save money this year, she said the adults in her family are drawing names and selecting one person to shop for.
"Everything's going up but your paycheck," said Diggs, who manages medical records at a local hospital.
"I've been more on a budget this year than in years past, so I'm more mindful of prices at this time," said Jennifer Sabin, a sound engineer from New York City.
"I'm definitely spending less money on everything this year, trying to save," she said as she finished shopping at the flagship Macy's department store, along with her family members Jessick Sabin and Dax Sabin.
Many shoppers are holding off on big purchases like cars, televisions and appliances.
"I'm looking for the best deals," said Jessick, adding she has sought ways to save money this year, such as "getting items that are refurbished" instead of brand-new ones.
The Sabins also said they had no plan to purchase any large items, adding "we're working with what we already have currently and not going for anything new at this time."
"I have not been shopping as much as I did last year," since "everything is so much more expensive this year," said a retail employee from Washington D.C. who identified herself as Casey.
The 22-year-old said she would rather go on a vacation to enjoy experiences than spend money on goods this year due to higher prices.
Inflation concerns
A combination of soaring consumer prices, rising borrowing costs and growing odds of a recession in the world's largest economy have been weighing on consumer confidence.
"Consumer sentiment is near historic lows," said Joanne Hsu, director of the University of Michigan's Surveys of Consumers. She said consumers are still willing to spend during the holiday shopping season, but they have adapted to high prices by cutting back on things with particularly large price increases and may gravitate to lower cost items than they might have in previous years.
A report by BlackFriday.com found that 70% of shoppers will be taking inflation into consideration when shopping this holiday season and even more will be on the lookout for deals.
Recent research by Michigan State University also found that American consumers are reporting consumption behaviors typically exhibited during an economic crisis.
Respondents said they plan to spend, on average, around US$700 this holiday season, substantially less than the roughly US$880 consumers spent during each of the past three holiday seasons, it revealed.
"Consumers believe we are in a recession, and they behave accordingly," said Ayalla Ruvio, associate professor at Michigan State University and co-head of the study. "Over half of them said that they are very or extremely concerned about inflation," she said. "They take different measures to minimize the effect of inflation on their holiday shopping, and this may translate to decreased holiday season sales."
Gloomy outlook
Consumers are feeling much more hesitant given inflation and growing economic concerns, and the retail landscape is looking bleaker, according to experts.
This year's trends are also a contrast from a year ago when consumers were buying early for fear of not getting what they needed amid supply-network clogs. Stores didn't have to discount much because they were struggling to bring in items.
Early shopping turned out to be a fleeting trend, said Rob Garf, vice president and general manager of retail at Salesforce, which tracks online sales. People this year are holding out for the best bargains, and retailers responded late November with more attractive online deals after offering mostly lackluster discounts earlier in the season.
Amazon held a second Prime Day event in October; others like Walmart and Target also held competing savings events. Despite their efforts to lure consumers, many companies were unsure about the prospects.
The average discount rate in the U.S. across all categories online was 31% on Thanksgiving, up from 27% the previous year, according to Salesforce data. The steepest discounts were in home appliances, general apparel, makeup and luxury handbags.
In mid-November, Target warned of a gloomy outlook for the holiday quarter with surging inflation hitting sales as it announced plans to save up to US$3 billion in cost cuts to shore up profits.
Apparel companies across the board are cautious about expectations for the fourth quarter, citing an uncertain environment and declining sales activity in late October and early November.
Forecasts from some trade groups and industry watchers indicated a more challenging holiday ahead for retailers.
Against today's economic backdrop, the National Retail Federation — the largest retail trade group — expects holiday sales growth will slow to a range of 6% to 8%, from the blistering 13.5% growth of a year ago. Consulting firm Bain & Company forecast a 7.5% nominal growth in U.S. holiday retail sales, while AlixPartners saw a tepid 4% to 7% increase. However, these figures, which include online spending, aren't adjusted for inflation, so real spending could even be down from a year ago.
"It will be interesting to see if consumers will succeed with their plans to control spending. If they do, holiday sales will be less than optimal," said Ruvio.
Analysts consider the five-day Black Friday weekend, which includes Cyber Monday, a key barometer of shoppers' willingness to spend. The two-month period between Thanksgiving and Christmas represents about 20% of the retail industry's annual sales.(Xinhua)