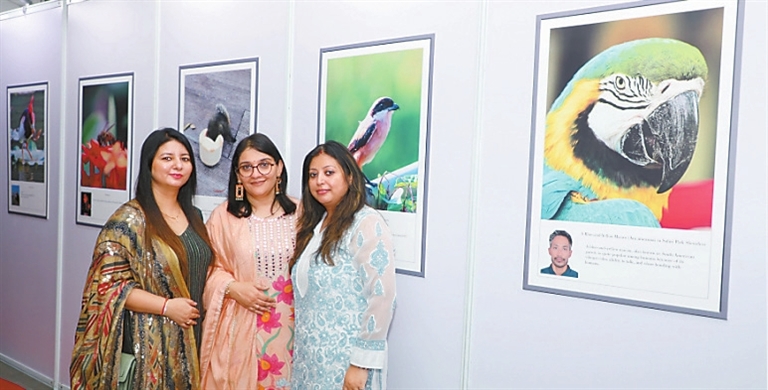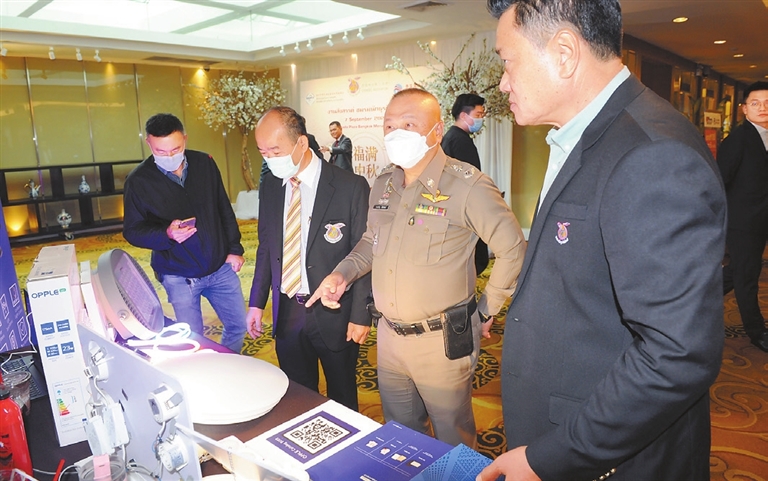 EIGHT liaison offices of the China Council for the Promotion of International Trade Shenzhen Municipal Committee (CCPIT Shenzhen) organized various events to promote Chinese traditional culture and Shenzhen's city image during the period of the Mid-Autumn Festival, which fell on Sept. 10 this year.
More than 100 enterprises participated in the activities.
In conjunction with the Dubai Multi Commodities Center, CCPIT Shenzhen Liaison Office in the United Arab Emirates invited Dubai businessmen and residents to celebrate China's Mid-Autumn Festival, during which a symposium was held over business opportunities in the U.A.E., market prospects, and enterprises' difficulties and challenges were discussed. At the symposium, over 20 photographs featuring Shenzhen's natural environment, humanity and urban development were on display. The exhibits were selected from winning pictures of the Third Expats Eye Shenzhen Photo Contest, which was jointly organized by Shenzhen Daily and CCPIT Shenzhen.
At a forum organized by CCPIT Shenzhen Liaison Office in Egypt to mark the Mid-Autumn Festival, representatives from the China Cultural Center in Cairo, Egyptian enterprises and Shenzhen companies in Egypt shared and exchanged their thoughts and expectations about Sino-Egyptian cooperation.
Mohamed Nafer, assistant chairman of the Cairo Chamber of Commerce, said the development of trade between China and Egypt was amazing, and the two countries are confident to cooperate in a win-win situation despite the global economic downturn, the pandemic and the Russia-Ukraine conflict.
On Sept. 9, the day ahead of the Mid-Autumn Festival, CCPIT Shenzhen Liaison Office in Tanzania invited the Tanzania Union of Industrial and Commercial Workers, some employees of Transsion, Boomplay and China Railway Construction Engineering Group to participate in the celebration.
The CCPIT Shenzhen Liaison Office in Tanzania strengthened communication with Chinese companies in Tanzania that in the fields in infrastructure, telecommunications, manufacturing, finance, online gaming, tourism and catering.
The office updated the latest policies of the Tanzanian government in telecommunications for Huawei Technologies and tourism information to hotels and hostels operated by Chinese businessmen.
The promotion event in India attracted 50 representatives from over 20 companies. Xie Lebin, head of CCPIT Shenzhen Liaison Office in India, shared experiences of business operation, industrial development and local supply chain development in India at the Mid-Autumn Festival symposium.
The CCPIT Shenzhen Liaison Office in India invited businessmen from the technology, finance, manufacturing, logistics and energy sectors. The participants had in-depth exchanges of views surrounding the business climate, investment cooperation, management system and compliance operation.
In Thailand, officials and enterprise representatives from China and Thailand gathered together at a Mid-Autumn Festival party in Bangkok jointly hosted by the Thai liaison office of CCPIT Shenzhen and commerce chambers in Thailand. The office also invited Huawei, BYD and other Shenzhen companies in Thailand to exhibit and display their products.
The symposiums were expected to facilitate stronger economic and trade cooperation between Shenzhen and these countries.