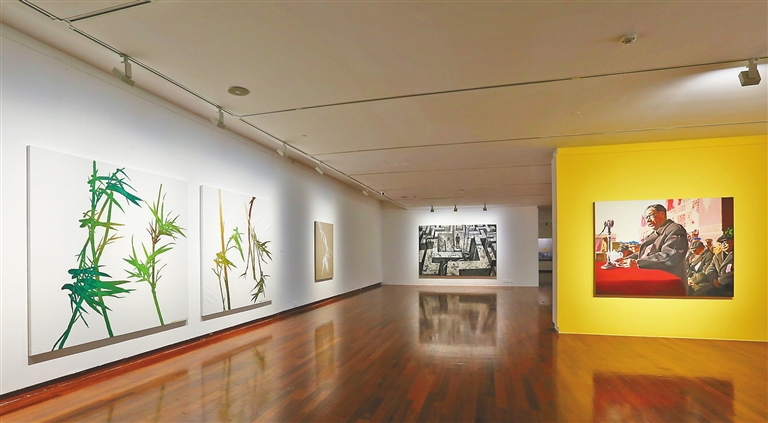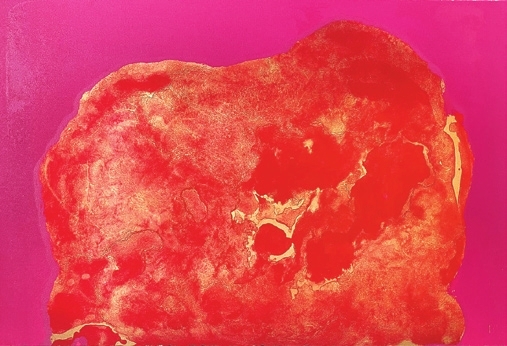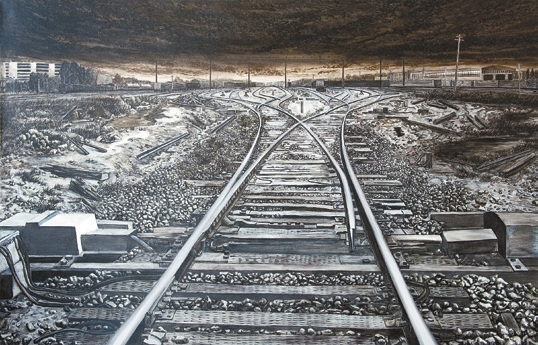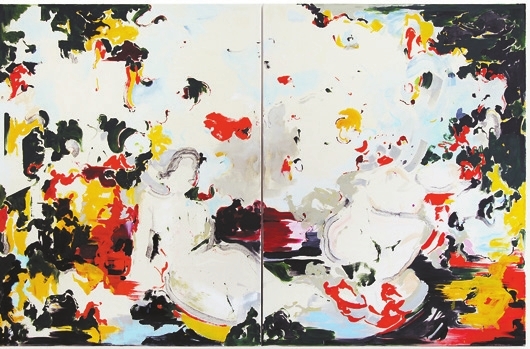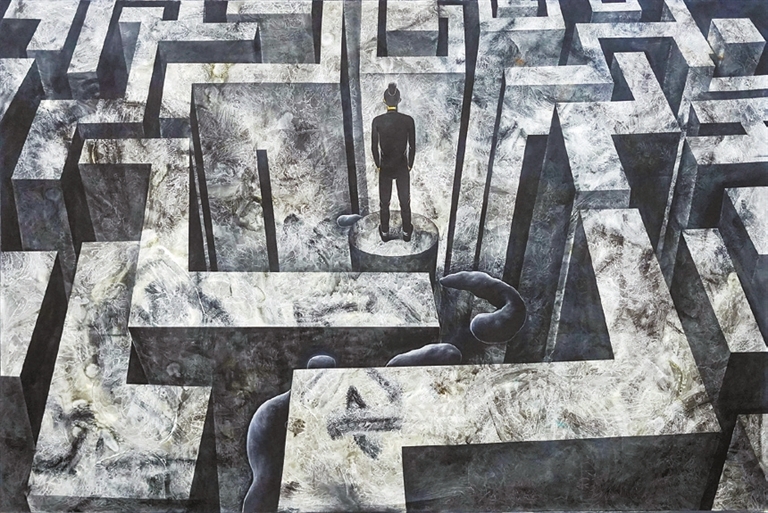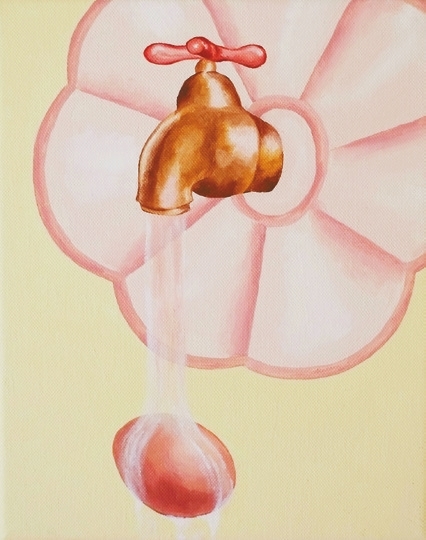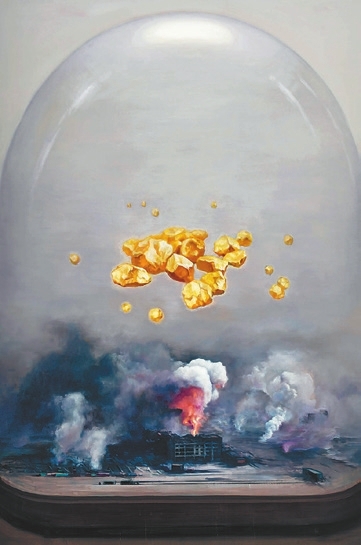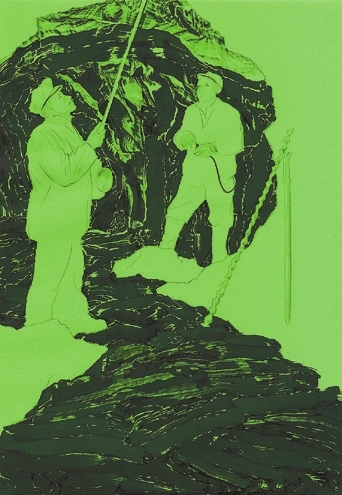 Cao Zhen
caozhen0806@126.com
ALTHOUGH the title of a new exhibition at He Xiangning Art Museum, "Through Frozen Soil, Desert and Glacier," sounds as cold as Shenzhen's recent chilly weather, the exhibition is engaging.
Sixteen artists who were born in China and now work and live in Europe are exhibiting their paintings at "Through Frozen Soil, Desert and Glacier: The Fifth Global Overseas Chinese Artists Exhibition," which runs until March 26, 2023.
With Wang Xiaosong as the chief curator, the exhibition is co-curated by Yu Xiangzhi and Mo Ping.
"Frozen soil," "desert" and "glacier" in the exhibition title describe the condition on the routes from North China to Europe, while also reflecting on the challenges the overseas Chinese artists encountered in their studies, lives and art abroad. These experiences somehow influenced them to stick to their own style while creating art.
Young artist Luo Xi's painting "Maze" evokes a mild jolt. Born in Tangshan, Hebei Province in 1994, Luo moved to Russia with his parents when he was a child. He can read but not write Chinese characters. When he learned about the evolution of Chinese characters from pictographs to modern ones, he was fascinated with Chinese culture. Then, he uses Chinese characters in his paintings to make them more interesting and expressive.
Another artist, Meng Huang, was born in Beijing in 1966 and now spends part of his time in Berlin, Germany. He said that the railways portrayed in many of his paintings were inspired by a railway station in Zhengzhou, Henan Province. When he studied in Henan University, he was fascinated with places between urban and rural areas, which he described as chaotic and poetic.
When Meng moved to Germany, he found the hard and straight railways resemble the rigid German culture, so he created many railway-themed paintings with his unique grasp of hues.
Some female artists' artistic expressions are described as delicate and depict objects close to daily life or have connections to their hometowns. Among them, Luo Mingjun, who was born in Changde, Hunan Province in 1963 and currently lives in Berne, Switzerland, states that there are no obvious Chinese and Swiss symbols in her works while she looks for some sort of shared emotion.
She has created a series of paintings using yulan magnolia as her subject. The flower is native to central and eastern China, and she planted them as well in her Swiss home. The paintings, rendered in cool tones, are melancholic and express the artist looking into an unreachable distance.
The exhibition is part of the art museum's longtime research on overseas Chinese artists, displaying their artworks and also focusing on their education, life and the relationship between their experiences and art. These artists who have embraced different countries and culture in their lives offer fresh perspectives. Visitors can also gain a sense of how Chinese culture plays a role in global art history in the 21st century.
Another new exhibition at the art museum which runs until Feb. 12, 2023 offers a look into the seamless combination of He Xiangning's paintings and Liu Yazi's poetry. He (1878-1972) and Liu (1887-1958) have devoted their lives in China's revolution and also collaborated on many paintings accompanied with poems.
The symbiotic relationship between painting and poetry in Chinese art is one that spans centuries, encompassing the classical paintings of ancient times. An accompanying poem on a painting enhances the visual ambience of the painting and expresses emotions in the picture, helping viewers to grasp the sentiment of the artist during the creative process.
Booking: WeChat account "hxnartmuseum"
Venue: He Xiangning Art Museum, Nanshan District (何香凝美术馆)
Metro: Line 1 to OCT Station (华侨城站), Exit C