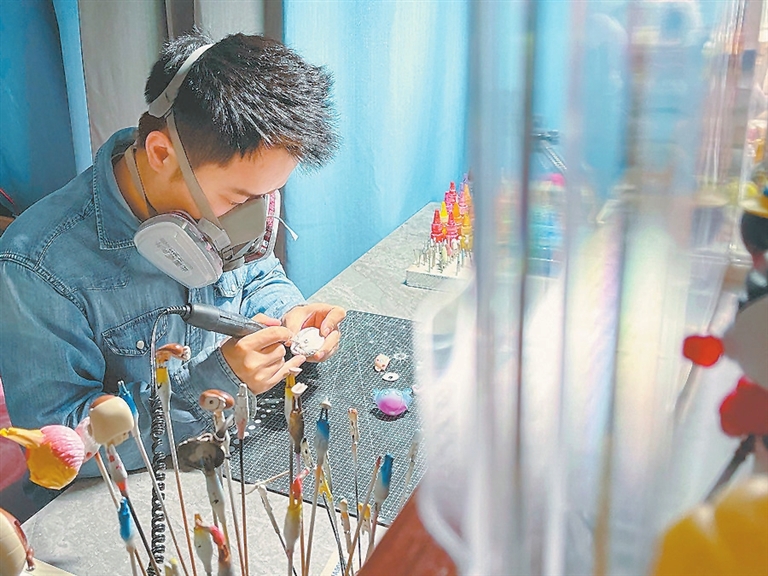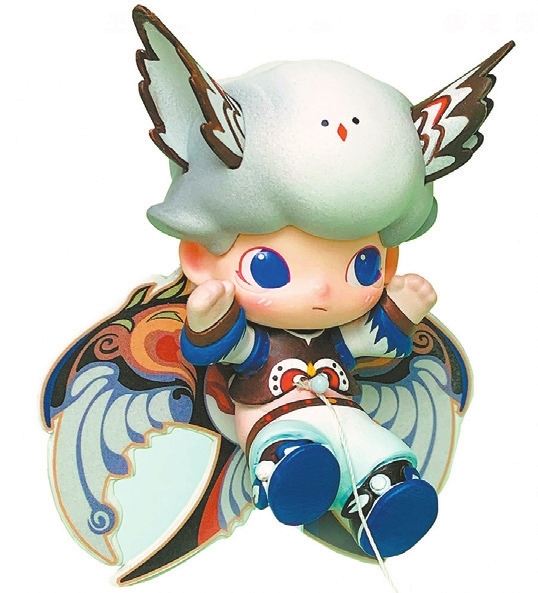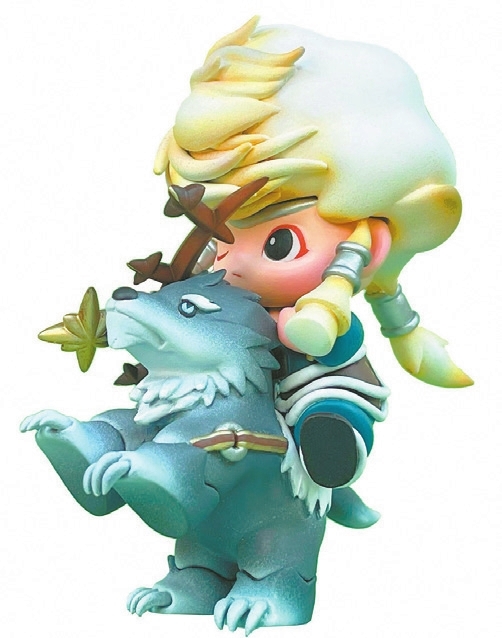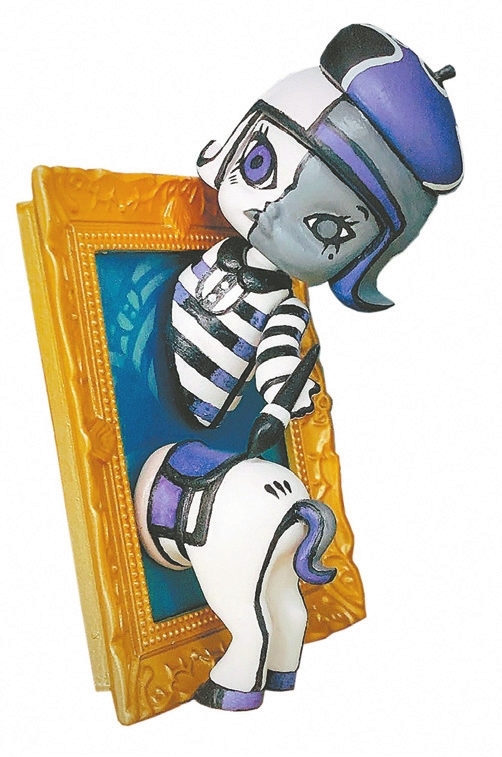 A SUN-TANNED and horse-legged doll with pink hair is turned into a golden-braided girl riding a Siberian husky with a certain panache in Zhao Yuhao's magic hands.
With his bag of tools, such as a utility knife and a palette, the man in his early 30s has managed to add bells and whistles to some common dolls, which then become the envy of toy lovers.
"The glue has to be dissolved with boiling water, and the doll will be dismantled into parts," says Zhao, who is widely known as Yan Wuhao in the world of doll customization. "Then the remodeling, lacquering and hand painting begin," he explains.
The process delivers a stunning transformation of the doll whose hooves gave way to paws.
With the craze for toys that range from pop art-inspired figurines to mini archaeological treasures, legions of young Chinese are fixated on collecting the whole series of such toys through the repetitive purchase of "blind boxes" in which the contents are a mystery. Consequently, this leads to many people ending up with duplicates. It has created a niche in the market in need of Zhao's talent.
Zhao, from Chengdu, capital of Southwest China's Sichuan Province, started in the line of work because of his own affection for buying blind boxes, an idea that first originated in Japan during the 1980s. Back then, customers would pay a fixed price and test their luck for such items as digital cameras and luxury jewelry. In recent years, the blind box market has become a hot bed for toys.
In 2019, Zhao ended up getting the same three "white-bone demon" doll figures from "The Molly Journey to the West" series in blind boxes he acquired. "Talking about the chances," Zhao recalls, "it felt hard to keep them and worse to discard them."
With an academic background in industrial design from Jiangnan University in Jiangsu Province, Zhao decided to give them each a new, unique look. He drew inspiration from Japanese animations he watched and applied new elements that gave the figures a new lease of life. He created a transparent fish model based on the Chinese animation, "Big Fish & Begonia," to present its dreamlike quality. Transparent crystal connection poles were also applied to render a butterfly model as if in mid-flight.
With his ingenious maneuvers, Zhao has not only made stunning changes to the toys, but also created novel concepts or toy lines for them. "It has since become a way for me to express myself," Zhao says.
In one of his renovation works, he remodeled a figure holding a kite into one tied by a rope, thus becoming a kite itself — he wants his customers to make a choice between drifting with the flow or beating a path of their choice when being tied to the rope of fate.
Zhao has also turned to his followers for stories. Once he was inspired by a fan who shared how she tackled minor childhood depression thanks to art. "I figured many art students must know Picasso, and the horse is the theme of one of his paintings," he recalls. Therefore, he was inspired to turn a doll's lower body into a horse, which was stuck in a painting, and half of the doll's face was painted gray.
"It was to show duality of humanity," Zhao explains, adding that people have to face the complex world on the outside and look at themselves from the inside to draw strength for personal growth.
Zhao says creative ideas in doll renovation are of the utmost importance. "The idea has to come first, and technology and appearance can be optimized later," he says.
Zhao used to chair the university's games community and was a die-hard player of "Honor of Kings" and "Arena of Valor." Those experiences have not just predisposed him to collect the figurines, but helped him develop an active imagination and a commitment to his interest in remodeling them. To date, he has delivered more than 100 renovated dolls, most of which have been displayed on his Xiaohongshu social media account and received rave reviews from his 480,000 followers.
One of his fans, He Hexi, comments that she now understands why there have been less desirable toys. "So there are opportunities for him to show his extraordinary vision," she says.
As Zhao's skills have improved, he has caught the attention of some toy brands and has signed a contract with Pop Mart. The cooperation has increased the chances of his work becoming a series, he says.
"They make things easier to connect with the fans, who will more likely look forward to what you're going to bring out next," Zhao explains.
Despite his achievements in doll customization circles, Zhao says he doesn't rely on the vocation for a living. Instead, he keeps it as a diversion, which has enabled him to better focus on more serious and experienced-based design business.
When Zhao finishes a busy day at work, he returns home to his "doll house." "I enjoy beautiful moments, galloping in my own free world," he says, adding that he keeps an acute sense of art and logics required in his design job.
Although doll renovation has been picked up by an increasing number of artists, it is still considered a gray area in the world of art, experts say. Zhao is up against copyright infringement behavior and has stressed no copycat or commercial applications on his social media account. Years of intellectual property (IP) derivative design experiences have given him a sharp legal sense about copyright. "If you want to commercially cash in on an IP for your personal interest, you're certainly stepping into copyright infringement territory," he says. (China Daily)