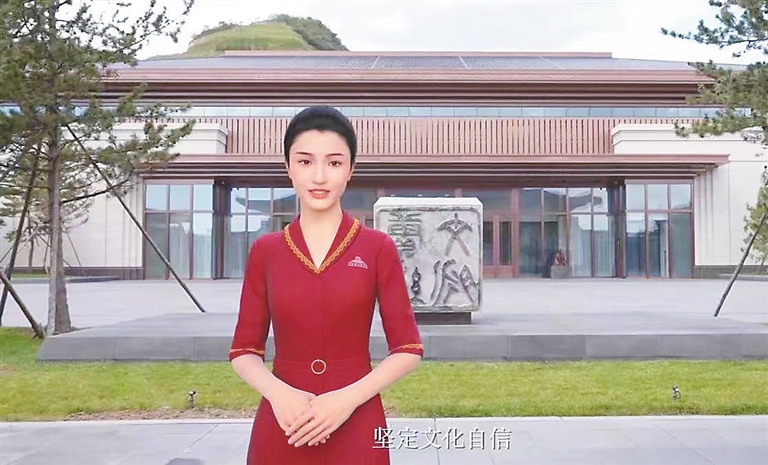 Zhang Yu
JeniZhang13@163.com
THE China National Archives of Publications and Culture has received its first batch of 45 digital works from three internet companies. A ceremony was held at the 18th China (Shenzhen) International Cultural Industries Fair (ICIF) in Shenzhen on Thursday morning.
The 45 digital items cover five categories, namely online literature, online video, online games, digital protection of cultural heritage and digital music.
Internet giant Tencent, China Literature Ltd. and Tencent Music Entertainment Group, as the first batch of participants, submitted the digital versions of their representative works and project archives that were originally created on the internet to the national archives.
Apart from excellent content work, major cultural events closely related to the application of digital technology and the digital archives of some classic cultural projects also entered the national archives.
For instance, the "Digital Great Wall" project that entered the national archives is a joint project launched by Tencent, the China Foundation for Cultural Heritage Conservation, and other professional institutions and social organizations.
With Tencent's self-developed cutting-edge technologies, the project has digitally recreated a 1-kilometer-long section of the Great Wall in Xifengkou, achieving millimeter-level and interactive digital restoration of the world-famous cultural heritage.
In addition, "Honor of Kings" and "Game for Piece," two widely popular online games developed by Tencent, also entered the national archives.
The China National Archives of Publications and Culture, as the national archives repository and data center, launched a digital work collection program recently.
Wang Zhigeng, deputy curator of the China National Archives of Publications and Culture, said it is the national archives' duty to collect digital resources with historical and cultural heritage value. The active support from the three internet companies represented a good start for the introduction of digital works into the archives.
Liu Chengyong, Party chief and curator of the national archives, welcomes more internet companies to actively participate in the development of the national archives' data center in the future.
"Wenhan," a 3D high-fidelity digital guide jointly developed by the national archives and Tencent's NExT team, is also in service during the ICIF, which will run until Monday.
As the first digital employee of the national archives, "Wenhan" will help visitors learn about the national archives in an all-round way.