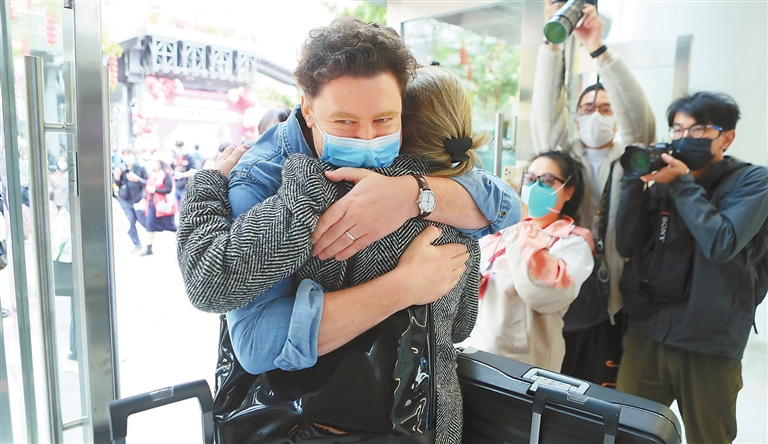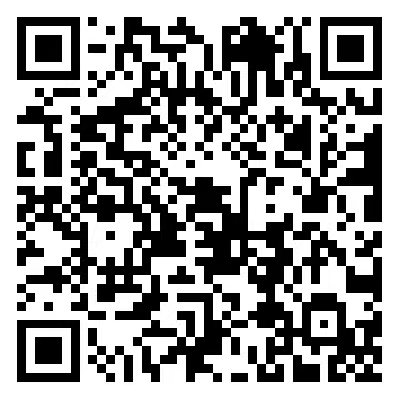 Zhang Yu
JeniZhang13@163.com
BIG hugs, heartfelt smiles and happy tears were seen at border checkpoints between Shenzhen and Hong Kong yesterday, when the long-awaited resumption of the first stage of quarantine-free travel between the mainland and Hong Kong officially took place.
Edouard Ducamp, a French native working in Shenzhen, earnestly waited for his mother whom he had not seen for three years at Futian Checkpoint yesterday morning. The two held each other tightly when they finally reunited.
"I'm overjoyed," Ducamp said. According to him, his mother came all the way from France and crossed the border via Hong Kong to visit him and her grandchildren whom she had not yet met.
As early as 6:34 a.m. yesterday, a Hong Kong resident surnamed Zhuang became the first traveler to enter the mainland through Futian Checkpoint. Zhuang said he hasn't been back for over two years.
"I felt lucky to witness this moment, and at the same time I was deeply moved," Zhuang told reporters. He said he wanted to get together with his family and spend the Spring Festival together.
A Hong Kong traveler surnamed Zeng also said excitedly that he was happy to become the first outbound traveler through Futian Checkpoint to enter Hong Kong after the two cities orderly resumed quarantine-free travel.
Many travelers had also set out early to cross the border via Shenzhen Bay Checkpoint. "I was afraid that the queue would be long if I came late, so I took the subway from Hung Hom to the checkpoint at 5:30 a.m.," a senior surnamed Jiang from the Hong Kong Polytechnic University said.
He said that the resumption of cross-border travel has greatly facilitated cross-border students, and it will become easier and more convenient for them to go home in the future.
At Wenjindu Checkpoint, travelers crossed the border in an orderly manner, and some had jotted down their feelings and wishes about their trips on notes.
A cross-border truck driver surnamed Zhao said cross-border travel has made it more convenient for truck drivers. "I'm excited and I plan to go to other mainland cities for sightseeing when I have time off."
In the initial stage, Shenzhen has reopened three land checkpoints — Futian, Shenzhen Bay and Wenjindu — and two sea checkpoints — Shekou and Shenzhen Airport Fuyong Terminal.
A daily quota of 50,000 at the three land checkpoints is applied to mainland residents heading to Hong Kong. The Shekou and Fuyong checkpoints are controlled through ticketing mechanism.
Around 300,000 travel bookings from Hong Kong to the mainland were made yesterday, according to Shenzhen's entry and exit port office. About 200 passengers were expected to take the ferry to Hong Kong, while another 700 were due to travel in the other direction on the day.
Hong Kong people entering the mainland and mainland people entering Hong Kong need negative 48-hour nucleic acid test results before traveling through the border.