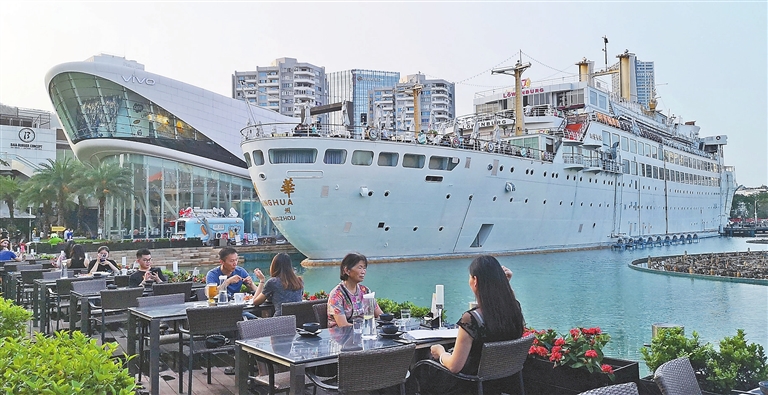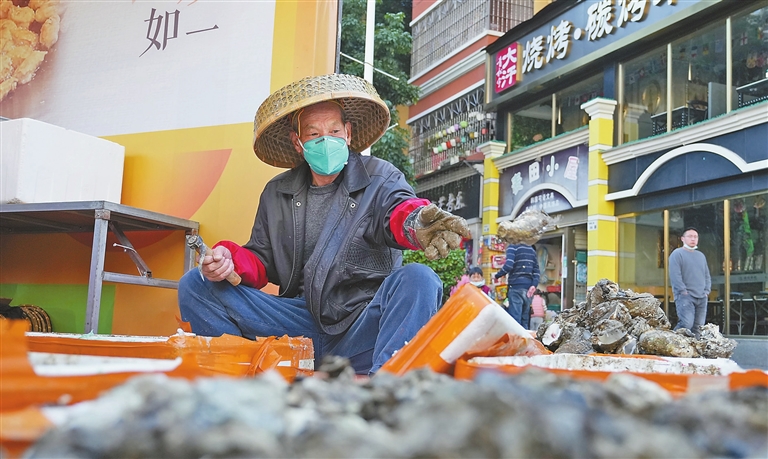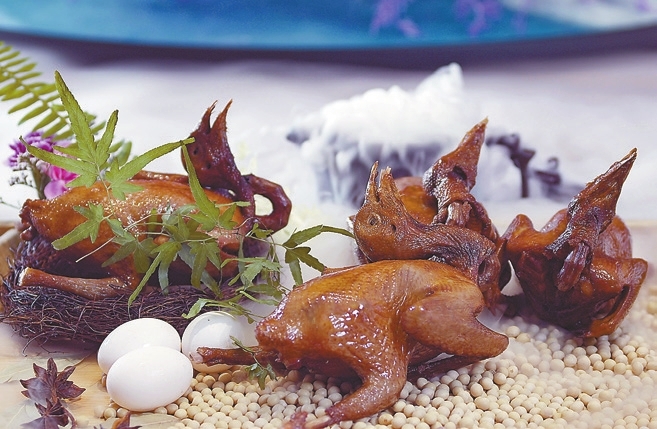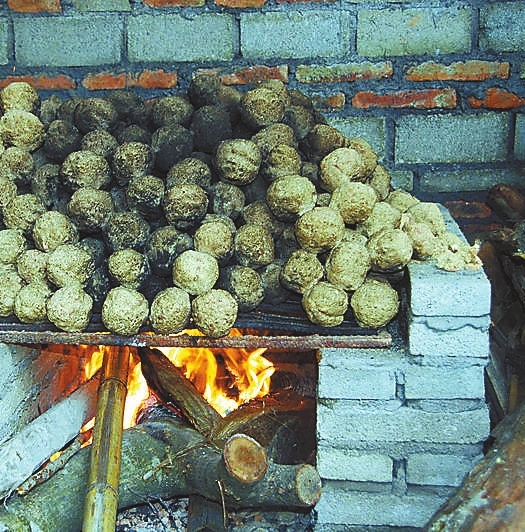 IN Shenzhen, a city of migrants, foods can be as diverse as its people who come from different places. Whether it is flavors from the northern or southern hemispheres or China's eight major cuisines, you can never fail to find the most authentic presentations in the city. The delicacies, be it sautéed spicy pork or roast lamb leg, can instantly satisfy eaters' stomachs as well as evoke a sense of nostalgia the moment they put food in their mouths.
In 2022, a total of 46 Shenzhen restaurants, including both established restaurants and newly emerging brands, made the "must-eat list" of dianping.com, a popular Chinese review site. For foodies, Shenzhen is a paradise. Join us to explore the city's food hideouts.
Sea World
It is the most exotic food street in Shenzhen, where exotic and Chinese food cultures converge perfectly. Sea World, or the Minghua ship, which is moored ashore on reclaimed land, represents the most international side of Shenzhen. When night falls, the neon lights flash, and the mast lights and the bright moon complement each other. The best choices for dinner are here, where you can try such restaurants as Mushroom World, Wanchu, Chef Tan's Kitchen, and No. 6 Garden Hotel.
Leyuan Road
Located in Luohu District, Leyuan Road is the earliest food street in the central urban area, which is still popular today. The restaurants here are mostly stall-style ones, which have earned a reputation for affordable seafood. They are good choices for friends to have a get-together if they are not picky about the environment.
Some stalls are open 24 hours a day. Popular restaurants include Huacheng Fishing Port, Jindaoyuan Restaurant, Wuji Seafood Stall, Baofa Restaurant, and Zhanjiang Fishing Port.
Bagua Road 1
Located at the junction of Futian and Luohu districts, Bagua Road 1 enjoys a unique geographical position. Most are chain restaurants, such as Xiaoyu Hotpot, Baheli Haiji, Longchao Xuyi Lobster, Xibei Oat Noodle Village, and Muwu BBQ. In addition to such restaurants, there are also specialty restaurants such as Haolinju, Old Captain and Zhentanjia that are worth a visit.
Yantian Seafood Street
This seafood street still retains the small fishing village docks and bridges, and the local villagers have also maintained the tradition of going to sea every day. The dozen seafood restaurants here are housed in small three-story buildings along the coast.
The seafood tanks of each restaurant, full of raw seafood just caught by fishing boats, give the impression of miniature aquariums. The best seats in these restaurants are on the top-floor terraces that have amazing sea views. Sitting near the harbor, watching the sea and listening to the waves, customers can enjoy fresh crab and shrimp while appreciating the beauty of nature. Most of the restaurants offer lunch and dinner. Recommended restaurants include Shigonghui Restaurant, Pier 3, and Wangfu Donghai Restaurant.
Shuitou Seafood Street
Shuitou, located on Nan'ao Peninsula, is the most authentic seafood street in Shenzhen. Enjoying a close vicinity to the Nan'ao Fishing Pier, this food street maintains its long-standing appeal among customers who are undaunted by its long distance from downtown.
The 30 seafood stalls are lined along the roadside and sell only seafood. If you want to turn the seafood into a dish, you need to go to the two rows of stalls across the street or behind the stalls for processing, and a certain fee will be charged.
The cost of buying seafood plus processing is similar to that of eating seafood in the downtown area, but the freshness of the food is unbeatable.
Shimudi
Shimudi, located in Chegongmiao in Futian District, was once a cluster of dilapidated factories and was transformed in 2015 into a super-large commercial leisure park integrating catering, entertainment, leisure, creative office space and sports facilities.
Thanks to its proximity to the CBD, Shimudi quickly became a place where young people in Shenzhen can revel all night, replacing Xiangmihu Food Street, which was torn down for renovation. The queues at Tongren Four Seasons, Aunt Lu Chicken Pot, and Osaka Yakiniku are always long.
In addition to food streets, Shenzhen is never short of local specialties.
Guangming pigeon
Cantonese people who care for nutritious food love pigeons. To find the best pigeon dishes, foodies would go to the Guangming Guest House (光明招待所) in the northwest of Shenzhen, which has been serving the delicacy since 1983. Backed by Asia's largest pigeon farm, Guangming pigeon dishes use only pigeons that have a growth period of 25 to 28 days. After pigeons are boiled, marinated and deep-fried, their skin is crispy and tender, and the meat is juicy, giving the dish its reputation as the "world's best pigeon dish."
In addition to the careful selection of ingredients, the secret of cooking Guangming pigeon lies in the secret marinade, which has been passed down for nearly 40 years and is made from more than 20 different herbs simmered together. Each ingredient has a strict ratio in the recipe and is adjusted in various seasons to keep the taste consistent.
Shajing oyster
Shajing oysters are produced in Shajing, which is known as the "home of oysters" in Bao'an District. The oysters here are fat and creamy white with a tender and smooth texture.
According to legend, the reason why Shajing oyster is particularly plump is attributed to its unusual breeding method. About 200 years ago, a wooden boat loaded with tiles sank near Shajing. The locals were surprised to find that there soon were large fat oysters on the tiles on the sea floor. Since then, the Shajing people have begun to use the sea area to raise oysters, and specially moved the oysters to the deep sea area to let them grow larger and fatter before collecting them. Shajing oysters can be eaten raw and can also be barbecued, steamed or cooked in other methods. They are rich in such nutrients as protein, vitamins and minerals.
Kiln chicken
In the Dapeng Peninsula, there are countless farmhouse restaurants, whose main dish is without exception the kiln chicken. The dish is cooked by placing chicken in a small hot mud pit resembling a kiln. After the chicken is washed and stuffed with a variety of ingredients with its skin smeared with a secret sauce, it is then wrapped in tinfoil and stuffed into the red-hot mud cellar. Half an hour later, it can be taken out to appease one's appetite. Kiln chicken, crispy outside, tender inside, and very juicy, is an essential dish on the table of Shenzhen people.(Wang Ying)