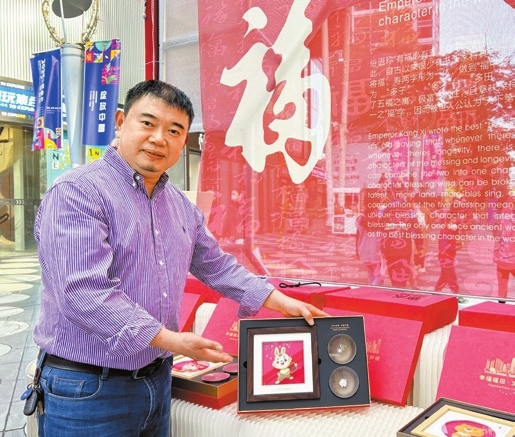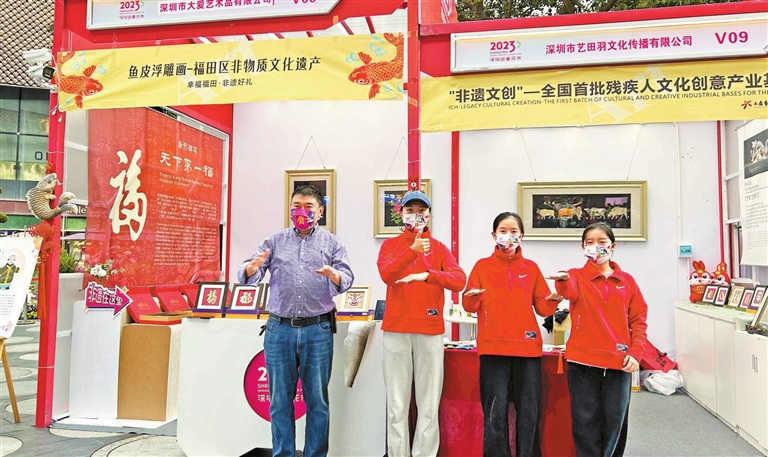 Han Ximin
1824295095@qq.com
AT a flower fair for this year's Spring Festival in Futian District on Thursday, three hearing-impaired girls in red from the Special Education Department of Changchun University were introducing an intangible cultural heritage through writing tablets and mobile phone translation apps to fair visitors.
The stall was the only one at the flower fair that introduced an intangible cultural heritage — the fish skin relief painting by Shenzhen Greater Love Arts Co. Ltd., which was founded by Ning Lei, an entrepreneur with hearing disability.
The fish skin relief painting has been listed into the eighth batch of intangible cultural heritage by the Futian District Government.
"I hope more residents will learn about the fish skin relief painting through the fair," Ning said while being interviewed by Shenzhen Daily.