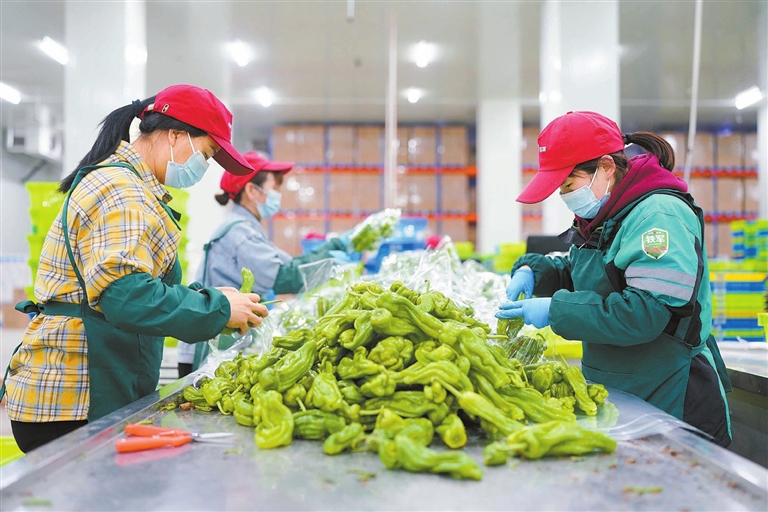 CHINA'S online retail sales of farm produce achieved a rise of about 10% in 2022, as the agriculture sector further embraced the booming e-commerce market.
The robust agriculture e-commerce business has been built upon the country's growing farm produce processing industry. This industry is estimated to log an increase of about 4% in the revenue of major firms in 2022, Zeng Yande, an official with the Ministry of Agriculture and Rural Affairs, said Wednesday.
More than 16,000 facilities for refrigerating and preserving agricultural products were built last year, Zeng said.
Official data showed Tuesday that China's online retail sales expanded 4% year on year in 2022 to nearly 13.8 trillion yuan (US$2 trillion), consolidating its status as the top online retail market on the planet.
A total of 50 modern agriculture industrial parks were established nationwide last year, and 200 rural townships were recognized as national leaders in terms of their strong competitiveness in certain agricultural industry sectors, according to Zeng.
The rapid development of industries in rural areas has led to rising income for local residents, who saw their average per capita disposable income expand 4.2% year on year in 2022, further narrowing the gap with that of urban residents. (Xinhua)