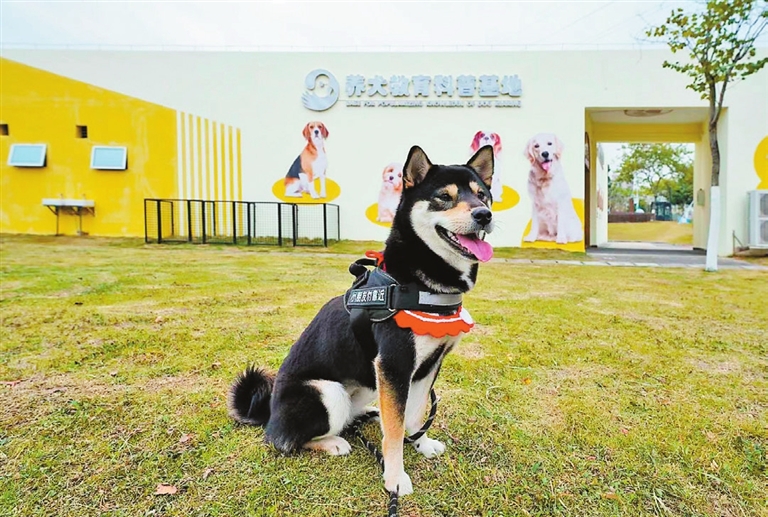 SHENZHEN has built a total of 11 pet theme parks across the city to allow pet owners to socialize their dogs and get them some daily exercise, Shenzhen Evening News reported.
The city's first pet theme park, located at Jingtian area in Futian District, opened to the public on Jan. 27, 2019. The park was built from a community park, which is divided into a pet activities area and a leisure area.
Many dogs including golden retrievers, corgis and Pomeranians were seen wagging their tails at the park during a recent visit, according to the report.
A citizen surnamed Li who carried a white Pomeranian said that the park has many facilities including a hand-washing sink and poop pick-up boxes. "We are very happy each time we visit the park and I have also learned practical pet-raising knowledge," Li said.
Pet-raising knowledge columns have been set up everywhere in the pet park, helping guide the public to enhance their awareness of civilized dog-raising.
Staffers of the city's park management center said that in the future, each district will add park spaces for dogs to play and socialize.
The pet zone at Sihai Park in Nanshan District has set up a single-plank bridge and a seesaw for pets. A pet park at Linzhi area in Bao'an District includes grass and sand areas. Shenshan Special Cooperation Zone has a pet park that covers 13,000 square meters to offer a place for pet outings.
For those who want to receive more professional pet services, citizens can visit pet clubs such as those at Xili in Nanshan District, Guangcui in Guangming and the Guifangyuan residential compound in Longhua District.
In the future, Shenzhen will offer more pet-friendly spaces to satisfy needs of pet owners and to build better living environments for pets.
(Wang Jingli)