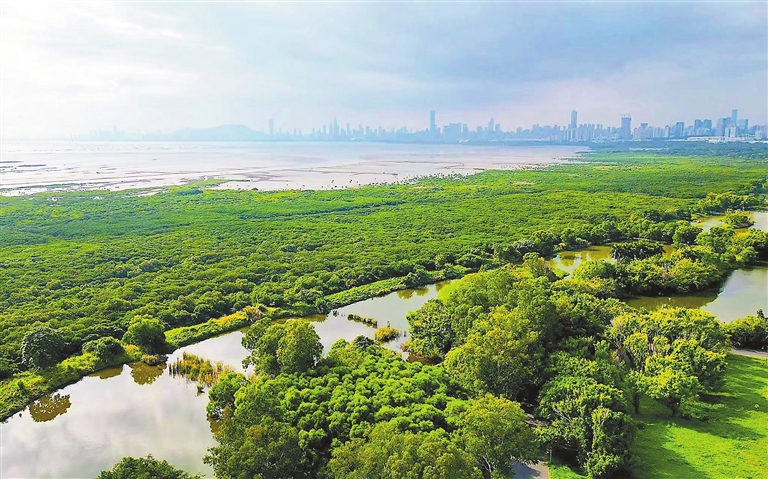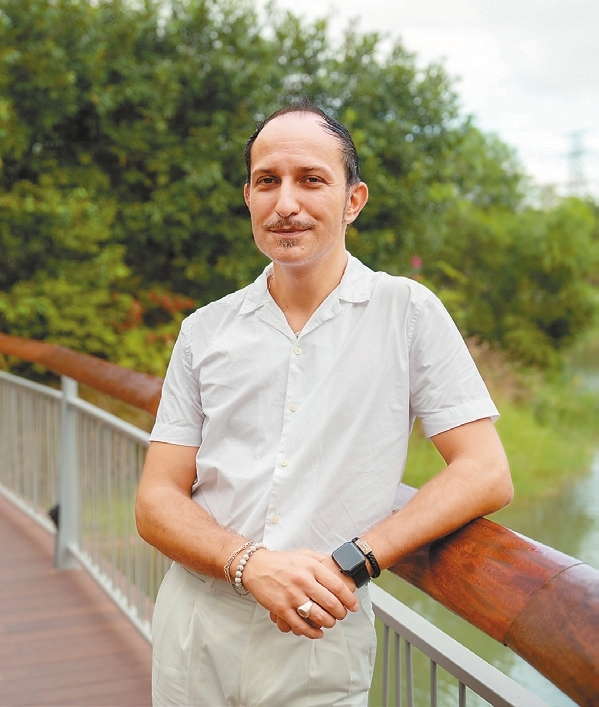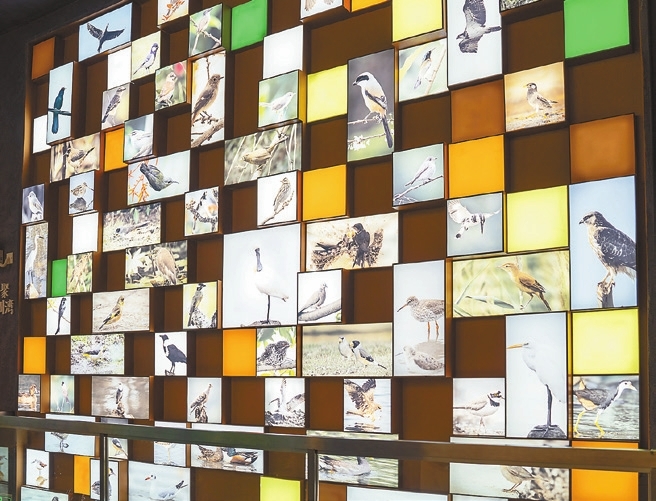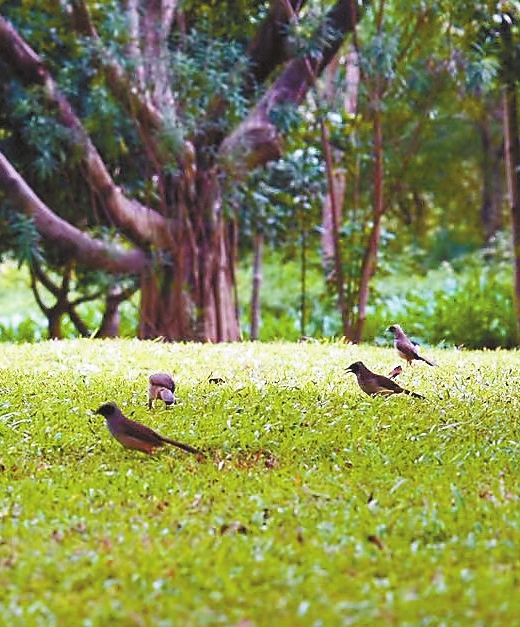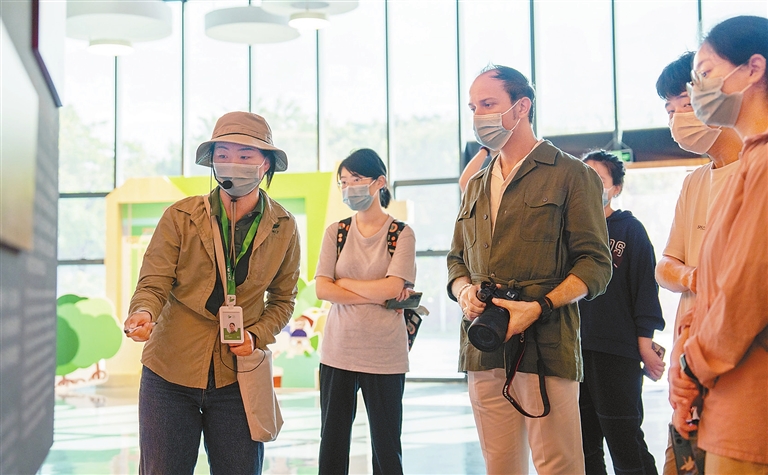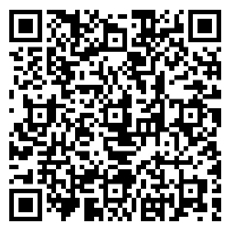 This exclusive story is dedicated to the World Wetlands Day, which is celebrated every year on Feb. 2.
Chen Xiaochun
654789759@qq.com
CHINA will establish the world's first international mangrove center in Shenzhen as an important site for global mangrove preservation and cooperation. This will be essential to make the city a benchmark for other cities worldwide, according to Italian ecosystem expert Matteo Convertino.
Currently, Convertino is an associate professor at the Institute of Environment & Ecology of Tsinghua Shenzhen International Graduate School and the principal investigator (PI) of the school's Future Ecosystem Lab (TREES), which utilizes data, computation and design plans to improve ecosystems.
Convertino told Shenzhen Daily that the building of the international mangrove center in Shenzhen has two significant meanings. First, it can help better restore the city's coastal nature; and second, it will set a benchmark for other cities worldwide facing similar problems.
Though Shenzhen does not have the largest number of mangroves in China, it's probably the biggest city with a mangrove reserve in the world, according to Convertino.
"Because we have about 20 million people here, in terms of the impact humans have on mangroves, that is probably the biggest impact worldwide. But the challenge can also offer an opportunity, because if we can find a solution, then we can export that solution to other places," said Convertino. He added that cities like Singapore, Kuala Lumpur, Bangkok, and Manila in the Coral Triangle in Southeast Asia are experiencing similar issues.
In addition, Shenzhen has an advantage in terms of talents because it is home to a pool of talents working in the government, research institutes and industries who focus on ecological protection and have the executive power to make the ecosystem better, Convertino said. The international center for mangrove research in Shenzhen will be highly beneficial in building a community of scientists and stakeholders that are more sensitive and focused on solving ecological problems, he added.
The professor cited several examples that Shenzhen is doing well in terms of protecting mangroves. In 1994, when Shenzhen was planning to build Binhai Boulevard, it initially appeared that the new road would inevitably cut through the mangrove nature reserve near Shenzhen Bay. To protect the mangrove reserve, the city later decided to move the boulevard 200 meters to the north, thus bypassing the mangrove reserve but increasing the construction cost by 100 million yuan (US$14.33 million).
(Continued on P2)
(From Page 1)
"That decision to make the boulevard farther away from the mangrove reserve was a necessary decision to protect the mangrove ecosystem that later on grew over time. In the last 20 years we have seen the mangrove forest grow by about 25% with respect to the original area. So that was a great achievement. We should never cut mangroves with road construction even though the cost would be higher. On the other side, you have ecological benefits that translate into a future that is much greener, much more climate-friendly and more beautiful," he said.
Convertino said that Shenzhen is going all out to restore wetlands, mangroves and associated ecological communities like the one in Dongchong.
"In Dongchong, there is an ongoing project that is almost completed. It's a coastal wetland at the back of the beach, including a mangrove forest. The place is being restored and they are combining the construction of the residential area with the rehabilitation of the mangrove ecosystem, with hopes to increase the mangrove forest like the one that we have in Futian," he said.
The city is not just replanting mangroves but is also monitoring them to see how well everything functions. "Mangroves are defined not just by themselves, but also if they have enough fish, crabs and birds, if they don't have invasive species such as some snails that can destroy their root system. And so, the monitoring part is essential," he explained.
SZ, HK hand in hand
In addition, Shenzhen is doing well in joining hands with Hong Kong for ecological protection, with the Hong Kong Mai Po and Futian mangrove communities connected to each other. "They are precisely the same ecosystem. So whatever intervention we do in Hong Kong, it's also reflected in Futian and vice versa," Convertino said.
"The two sides are working together to decide, for example, how much freshwater we should allocate to Futian, how many tidal barriers we should change on both sides, how many mangroves we should replant on both sides because they really change simultaneously. It's not just Futian in isolation. It's a Futian mangrove system into the Shenzhen Bay, which includes Mai Po that is just across the river," he said.
According to Convertino, one of the messages that we can convey to the world is: to work together, to consider the ecosystem in their own integrity without administrative boundaries, because nature knows no boundaries.
Expert gives suggestions
Convertino gave three suggestions for the building of the international mangrove center in Shenzhen.
"The primary suggestion is always people. You need to have the right people working together under the same roof that believe in the same mission. That makes everything much easier. The second suggestion that I may offer is that we must consider mangroves in relation to other iconic species that live in the mangrove community. I mentioned before that mangroves do not exist just by themselves, but you need to have the right balance of species that regulate each other," he said.
The third suggestion is to look at mangroves from the perspective of the built environment of the city, not just from the ecological view. The preservation of mangroves can be combined with urban planning.
"That's an opportunity. And landscape planners and city designers can participate in this international mangrove community as well. That doesn't need to be just an ecological center. It can be a human habitat planning center as well, because we are in Shenzhen where nature and skyscrapers come together," Convertino said.
'Ecological detectives'
In addition, Convertino wants to create an initiative that involves everyone interested to be an ecological detective and to provide corresponding solutions to improve the environment.
"We go out into our ecosystems, and we document what is not working, what are the problems, what are the challenges, but more importantly, the solutions. It's not just about taking pictures of wonderful species that we may detect, but also what are the inconsistencies? What are the imperfections? What are the challenges that we face? The problems may be a lot of plastic in a particular place, illegal discharge in terms of water flow, or overexploitation of resources and species," he said.
Through this initiative, Convertino hopes to build a community that communicates ecological problems to the city and the public. "It's an opportunity for not just trying to find solutions, but also trying to educate people on certain ecological functions and services," he said.