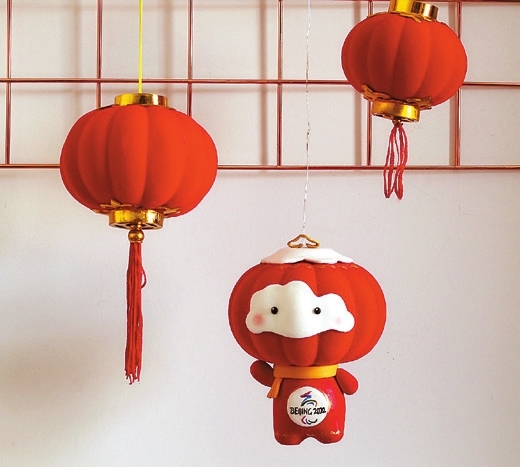 AS the Chinese New Year holiday ended, many "nianhuo," or New Year's goods that people bought, might be abandoned. Experts suggest that citizens recycle or turn them into more useful objects.
Tangerine pots are one of the most popular New Year's goods. As early as 2016, Shenzhen began organizing recycling events especially for these items. Citizens can now go to recycling sites or book time via phone to drop off recycles.
Liu Jianguo, a professor from the School of Environment, Tsinghua University, said that Shenzhen offers a "Shenzhen scheme" for national green development. Suitable pots can bring ecological benefits through transplanting, or cultivating and producing environmentally friendly enzymes. Those unsuitable for cultivation can be used to produce nutrients by composting.
Lanterns can even be turned into "Shuey Rhon Rhon," one of the mascots for the Beijing 2022 Winter Olympics. One vlogger on Bilibili takes away the decorations on the lanterns, and then uses mud and brushes to breathe new life into them.
According to Liu, electricity-powered lanterns and Chinese knots that are available in the markets in Shenzhen can be reused and therefore reduce waste. However, the recycling methods for these items differ from plastic goods and have to be assessed according to the material.
Wei Fulei from the China Development Institute encourages people to use creativity to recycle candy wrappers. "Many citizens don't know how to recycle them, and the industry also lacks recycling measures. Shenzhen can call on enterprises to participate more in environmental protection, so that the recycling process will be more systematic," he said.
For gift boxes, citizens can reuse them for other purposes like picnicking. Wei calls for more Shenzhen enterprises and citizens to take part in recycling through a market-based approach. Liu believes that simpler packaging should be used for New Year's goods to improve the resource utilization rate.
(Lin Songtao)