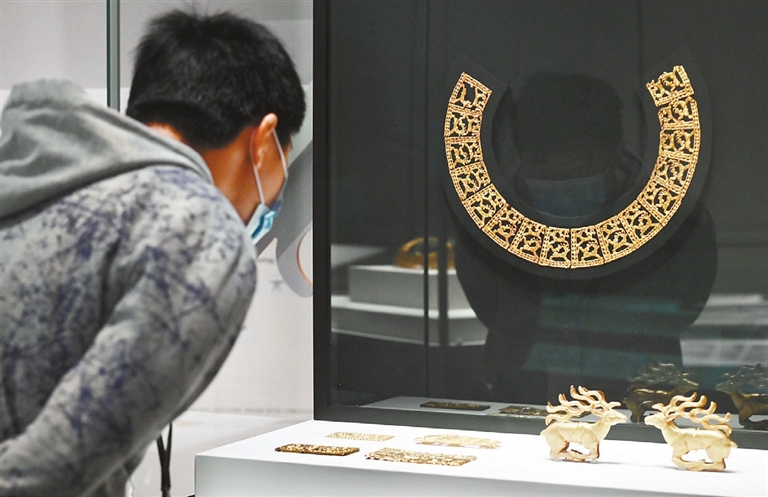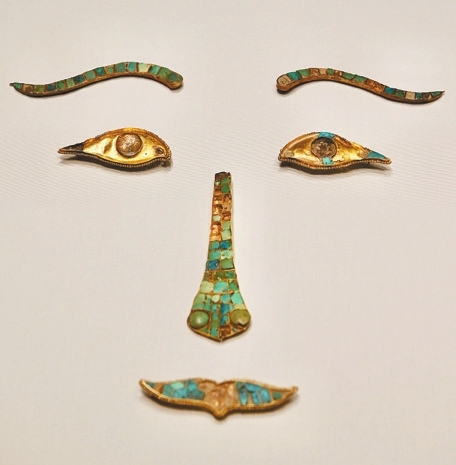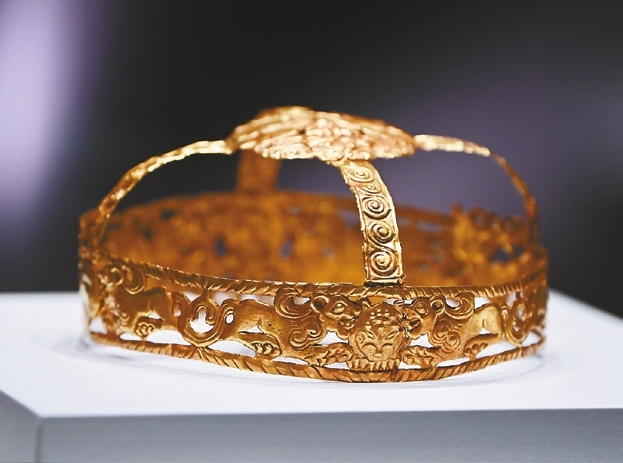 FEATURING dazzling gold relics from over 3,000 years ago, a special exhibition kicked off at the Hong Kong Palace Museum (HKPM) last Wednesday to mark the 10th anniversary of the China-proposed Belt and Road Initiative (BRI).
The "Radiance: Ancient Gold From the Hong Kong Palace Museum Collection and the Mengdiexuan Collection" exhibition is the biggest display of gold artifacts held in Hong Kong in recent years. The exhibition includes a total of 220 relics from places around the globe such as the Eurasian Steppe and China's central plains, while the oldest item dates back to the 18th century B.C.
The gold wares, many of which are on display for the first time in Hong Kong, depict stories about the gold craftsmanship of China's central plains with ethnic characteristics from the Liao Dynasty (916-1125) to the Ming Dynasty (1368-1644). The exhibition also delves into the trade between the central plains and the northern grasslands, as well as the Tang Dynasty (618-907) and the Tubo Kingdom along the ancient Silk Road.
Winnie Tam Wan-chi, chairman of the HKPM Board, said these gold relics show the "unique trade and cultural exchanges and evolution of ancient China."
A Ming-Dynasty headdress with dragons chasing a pearl is one of the exhibition highlights. Other star pieces include a Tang-Dynasty crown decorated with Central and West Asian ornaments and an accessory engraved with central plains designs that once belonged to a Tubo noble.
Xue Feng, a Chinese artifact expert, said these relics reflect the cultural blend that involved ancient China and the western regions. "Typical Chinese elements seen in these exotic gold accessories also demonstrate how Chinese aesthetics influenced other cultures during ancient times," Xue noted.
Raistlin Lau Chun, the undersecretary of the Culture, Sports and Tourism Bureau of the Hong Kong Special Administrative Region, said that on the occasion of the BRI's 10th anniversary, the exhibition shows a "long and solid friendship" between China and countries involved in the BRI. Lau also expects the show will "attract Hong Kong locals, visitors, and promote cultural tourism in Hong Kong."
Chu Xin, a cultural sociologist, said that Hong Kong is China's "vibrant cultural distribution center" and that exhibitions such the current one can show visitors China's "welcoming nature" and diversity.
Many items on display were donated from the world-renowned Mengdiexuan Collection. "We are confident that the Hong Kong Palace Museum will make good use of our donated items to further promote Chinese culture and share it with a global audience," said Betty Lo, owner of the Mengdiexuan Collection.
(Global Times)