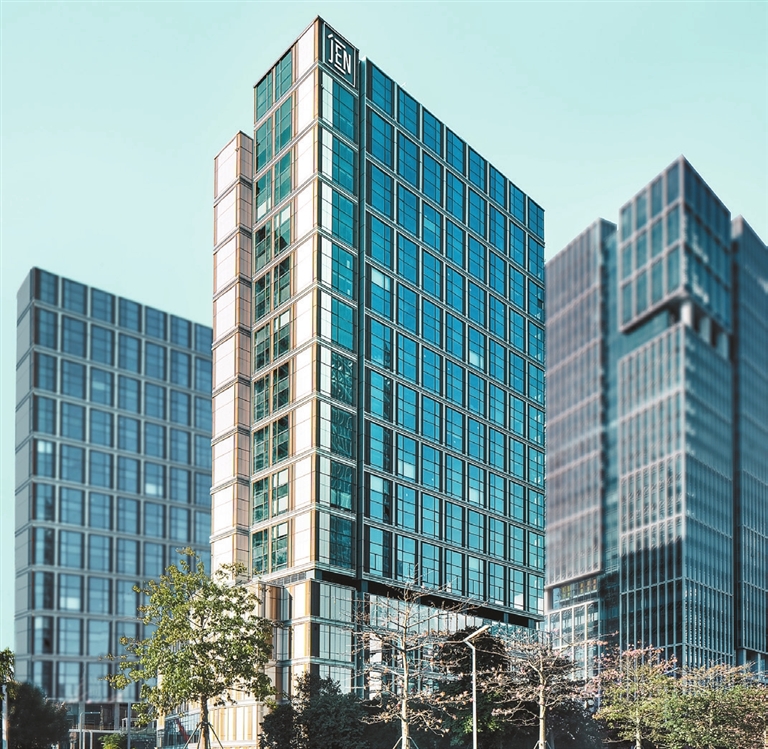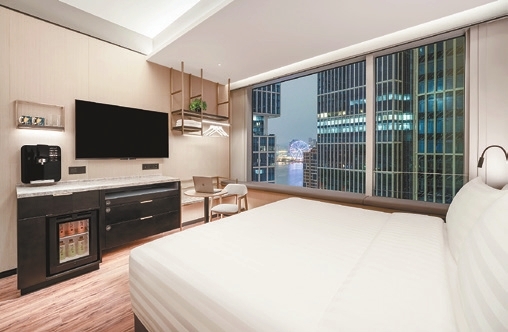 Shangri-La Group has unveiled JEN Shenzhen Qianhai by Shangri-La, bringing the JEN by Shangri-La ("JEN") brand and its spirit of "Live New Asia" to one of the most vibrant destinations in the Greater Bay Area. As the group's ninth JEN property globally, the hotel is set to invite, inspire, and connect communities through travel, gastronomy, wellness, and collaboration.
Strategically situated at the forefront of Shenzhen's new CBD, JEN Shenzhen Qianhai by Shangri-La is located within the Qianhai Kerry Center. This new integrated development features offices, commercials, hotel and apartments, all linked by a sky corridor and outdoor gardens. The hotel perfectly complements the vibrant neighborhood, delivering optimal experiences and value for local customers and travelers. The design draws inspiration from Shenzhen's transformation and digitalization, creating dynamic, sophisticated spaces that offer modern aesthetics and functionality. The hotel features new room concept, exciting modern Asian food offerings, performance-driven wellness, convivial co-working spaces, and thought-provoking programming.
"The JEN brand celebrates a distinctive modern Asian identity. We are thrilled that JEN fits so well into the community of Qianhai, which is full of urban energy and exciting innovation," said Sunny Paw, Shangri-La Group's chief operating officer, deputy CEO and executive vice president for operations in China. "We look forward to welcoming guests and plugging them into the pulse of the dynamic area, and to connecting, energizing, and pampering them with our signature experiences."
JEN STAYS
Featuring an urban Asian design customized to reflect local flair and enhanced with intuitive technology, the hotel's 369 guestrooms boast a chic yet functional aesthetic. The Commons, a shared pantry self-service concept located on each guestroom floor, offers opportunities for guests to interact with each other. Connecting rooms and suites offer maximum flexibility, while a collection of Crash Pads presents the ideal solution for short stays and impromptu plans. Guests can also immerse themselves in themed rooms featuring karaoke, and arcade and board games.
JEN EATS
The property is set to be one of the hottest dining destinations in the Qianhai area with comfort food offerings at its signature all-day dining restaurant, OpenHouse, which captures Asia's communal dining culture. OpenHouse Café Bar, with its grab-and-go coffee and pastry selection, is the perfect getaway for the local community, while speakeasy bar KOAN is set to champion modern Asian mixology. Craft beer bar Qianhai Brewery Co. is designed as a nod to industrial glamour and connects guests to the fascinating beer brewing process.
JEN ACTIVE
Set across four floors, JEN ACTIVE features two heated swimming pools, a 2,400-square-meter gym, and a juice bar. It operates 24/7 to cater to guests' fast-paced lifestyles and grants members access to JEN SOCIETY's co-working facilities, empowering them to embrace a seamless transition between work and workout. JEN ACTIVE fuels the mind and body, leaving guests primed to perform.
JEN SOCIETY
More than just a hotel, JEN Shenzhen Qianhai by Shangri-La will be deeply integrated into the local community through JEN SOCIETY, a modern urban club. Its co-working lounge, private offices, and meeting spaces are designed to spark ideas and facilitate collaborations and will include soundproof phone booths and a Podcast studio.
JEN Shenzhen Qianhai by Shangri-La is just a six-minute walk from the Qianwan Metro station, a 10-minute drive from Shenzhen West Railway Station, and a 30-minute drive from Shenzhen Bao'an International Airport.
The hotel has now opened some guestrooms, OpenHouse, KOAN, and JEN ACTIVE, with the rest of its facilities scheduled to open in the upcoming months.
The opening offer starting from 888 yuan is now available, which includes a one-night stay in a Studio room with a breakfast, and access to JEN ACTIVE.
For more information, please visit https://www.shangri-la.com/en/hotels/jen/shenzhen/qianhai/.