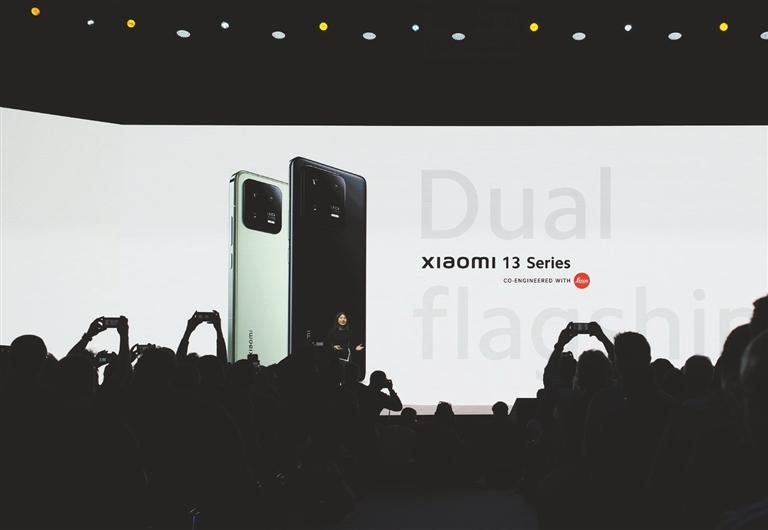 XIAOMI Corp. unveiled Monday wireless augmented reality (AR) glasses as the Chinese technology giant looks to sell more products beyond smartphones.
The concept device from Xiaomi, one of the biggest smartphone players in the world, is designed to let users gesture via its embedded camera to select and open apps, swipe through pages and exit apps to return to the start page, without using a smartphone.
Called Xiaomi Wireless AR Glass Discovery Edition, the headset weighs 126 grams and shows information to the user via two MicroOLED screens, Xiaomi said.
Beijing-based Xiaomi unveiled the device at the Mobile World Congress in Barcelona, the biggest mobile industry trade show in the world.
Xiaomi said the glasses are just a concept technology and won't be on sale yet. But the announcement at the Barcelona show highlights its ambition to enter the space.
Augmented reality refers to digital media that can be superimposed over the real world that a person sees in front of them.
Xiaomi has often touted futuristic-looking prototypes, such as a handset with the selfie camera hidden behind the display and another with a detachable lens system. Some end up becoming real-world products.
AR glasses have long promised to be the next must-have gadget, but demand for them has been stifled by limited functionality and unattractive and bulky designs.
Snap Inc. and Meta Platforms Inc. have both released such devices already and Apple Inc. has had its own headset in the works for years.
Xiaomi's latest effort improves on the capabilities of its predecessors, but may require further refinement before it is ready for the consumer.
Xiaomi is looking to unlock revenue from other devices. Over the past few years, the company has launched devices across the board from TVs to electric scooters.
(SD-Agencies)