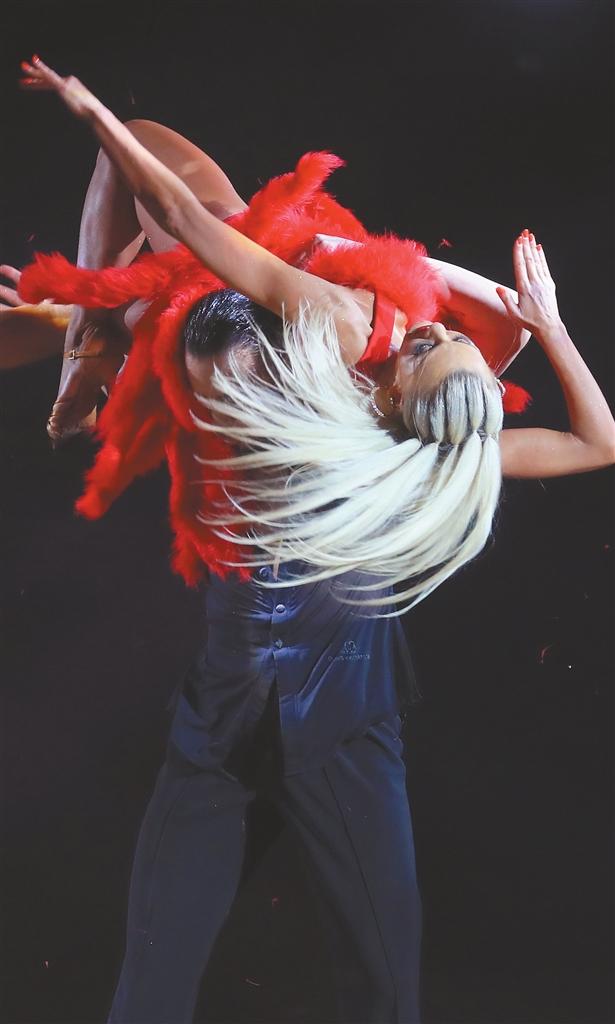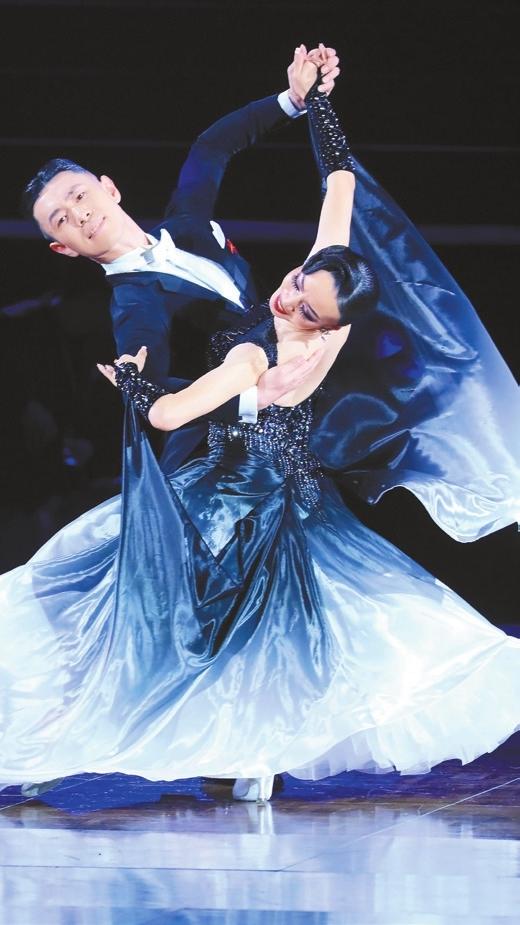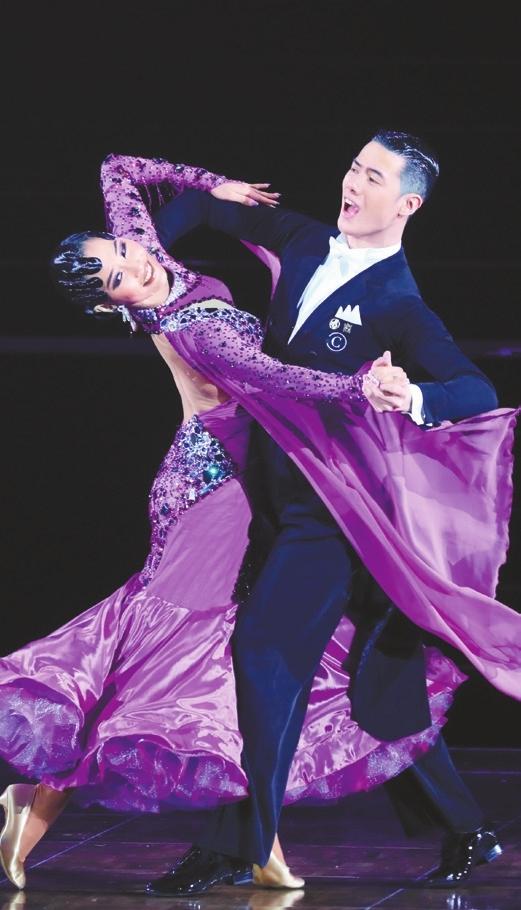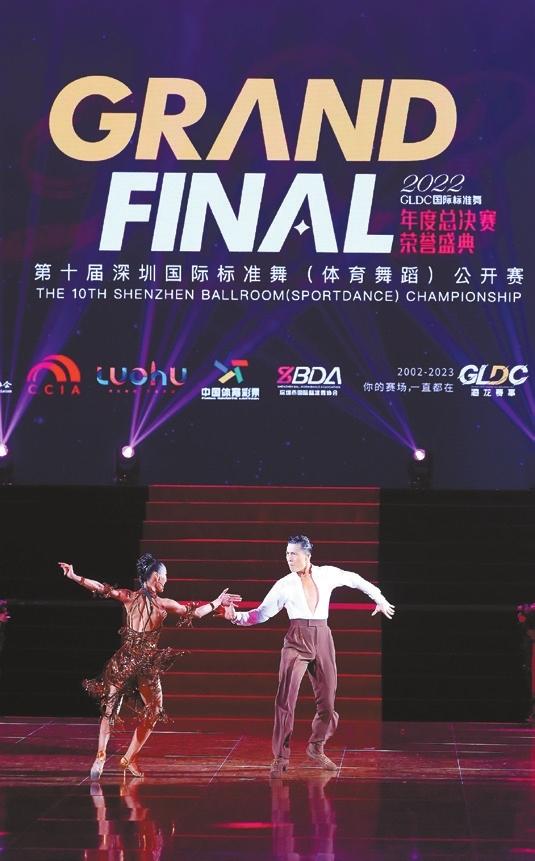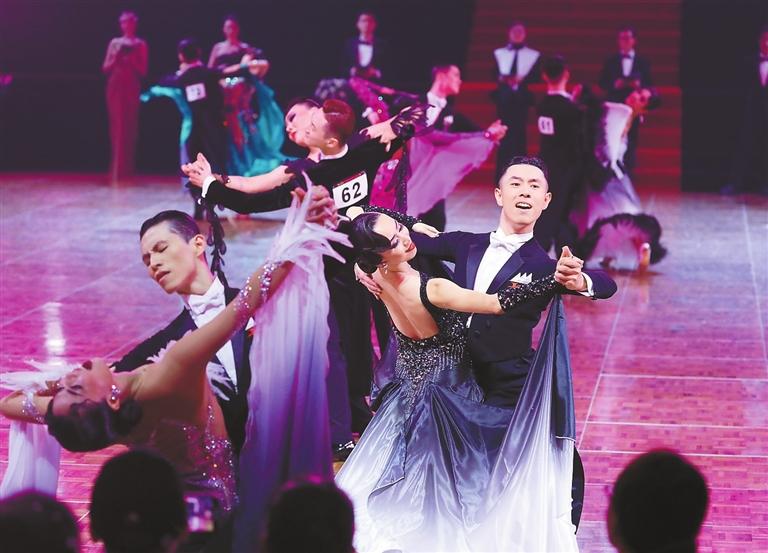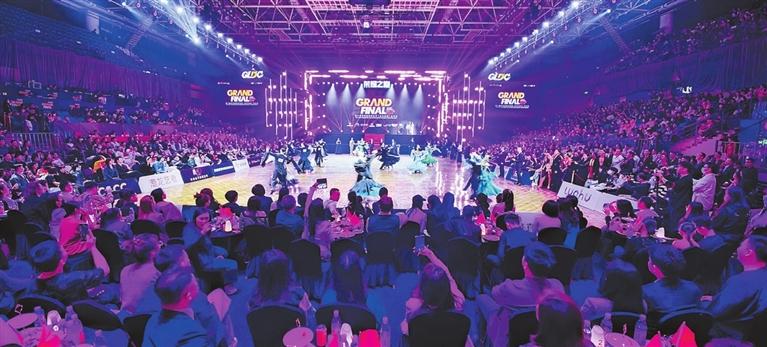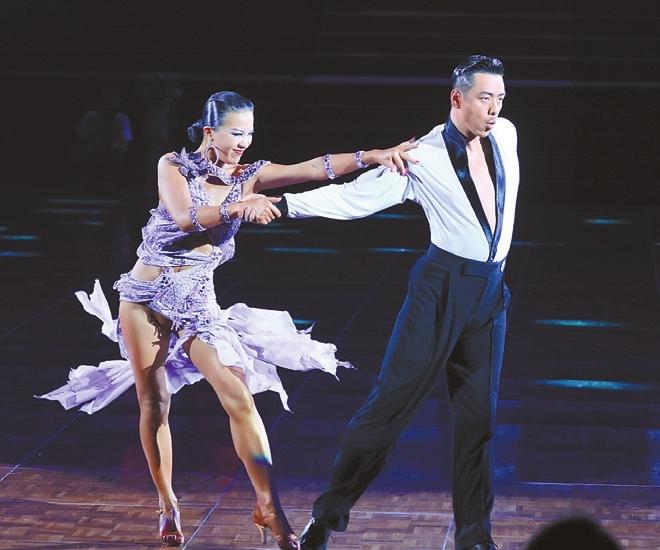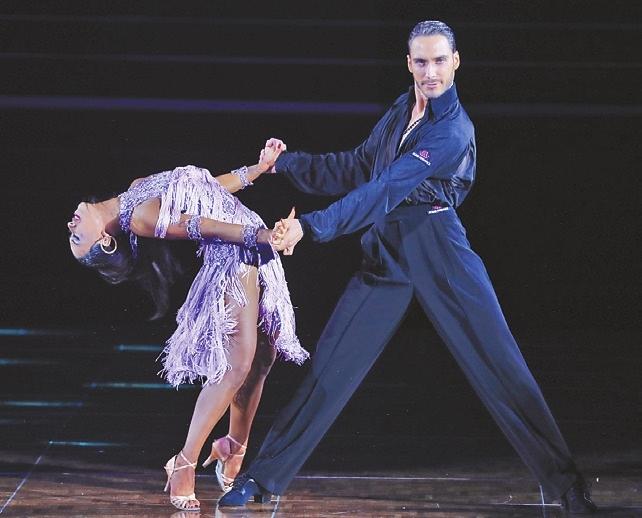 Chen Xiaochun
654789759@qq.com
ON Friday evening, a group of 160 dancers clad in vibrant professional dance attire presented an exhilarating and impressive opening dance to the audience at Luohu Gymnasium, kicking off the delayed 2022 GLDC Grand Final and the 10th Shenzhen Ballroom (Sport Dance) Championship.
After a three-year hiatus due to the pandemic, this highly anticipated event made a triumphant comeback this year, thanks to the support of the Shenzhen Municipal Government. Zhang Hua, vice mayor of Shenzhen, attended the opening ceremony. The event ran from Thursday through Sunday.
The opening ceremony was highlighted by an impressive lineup, which included a captivating "return show" of the world-renowned professional dancers and Latin dance duo Ferdinando Iannaccone and Yulia Musikhina from Italy. They have won multiple world championship titles in various Latin dance styles. They staged three dances namely cha-cha-cha, jive and rumba to the audience.
Additionally, students from Beijing Baihui Arts School and Guangzhou Jiacheng Dance presented their group dance works titled "Glorious Dream" and "Rabbit's Nest," respectively.
At the opening ceremony, competitors in the top-tier categories of the competition, which included both professional and amateur categories of modern dance and Latin dance, vied for the championship title in a thrilling competition.
Ultimately, He Chong and Shan Jing from Zhuhai, Guangdong, emerged victoriously in the professional category of modern dance, while Li Di and Zhao Lei from Beijing claimed the championship in the professional category of Latin dance. In the amateur category of modern dance, Tang Yujie and Zhao Aini from Chongqing secured the championship, and in the amateur category of Latin dance, Tang Yiming and Huang Xinyi, also from Chongqing, claimed the top spot.
A noteworthy moment took place at the opening ceremony when professional dancer Cao Zheng proposed to his dance partner, Sun Fan, whom he has been acquainted with for 13 years. The proposal was made on the dance floor, towards the end of the competition, creating an exhilarating and memorable experience for those in attendance.
The 2022 GLDC Grand Final and the 10th Shenzhen Ballroom (Sport Dance) Championship brought together over 3,000 elite dancers from more than 20 provinces across China to compete for the annual championship in various categories.
The competition caters to participants ranging from age 3 to 60, both professional and amateur. The youngest player in this event is just 4 years old, while the oldest participant is over 60 years old.
The competition is supported by China Culture Administration Association, Chinese Cultural Information Association, the Culture, Radio, Television, Tourism and Sports Bureau of Shenzhen Municipality, and Shenzhen Federation of Literary and Art Circles. It was co-hosted by the Culture, Radio, Television, Tourism and Sports Bureau of Luohu District and Shenzhen Ballroom Dance Association, and co-organized by Luohu District Sport Dance (Ballroom Dance) Association and Ganglong Dance (GLDC).