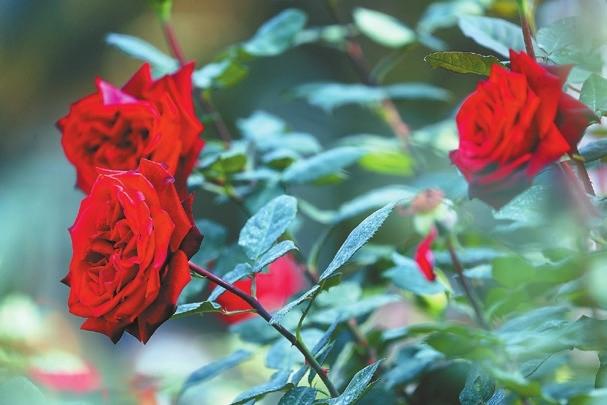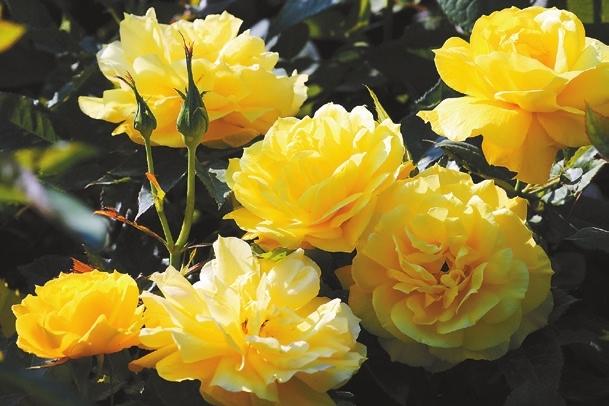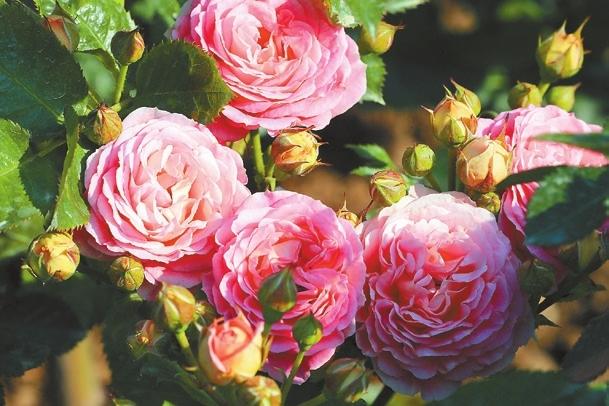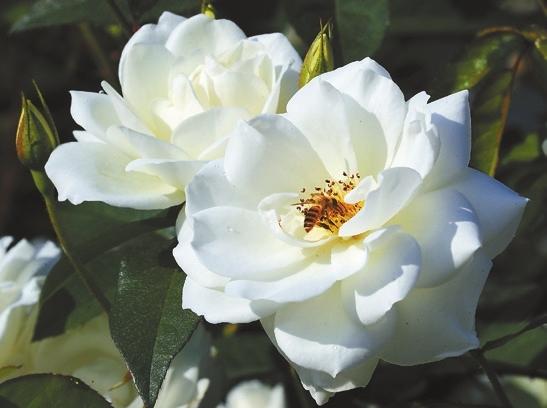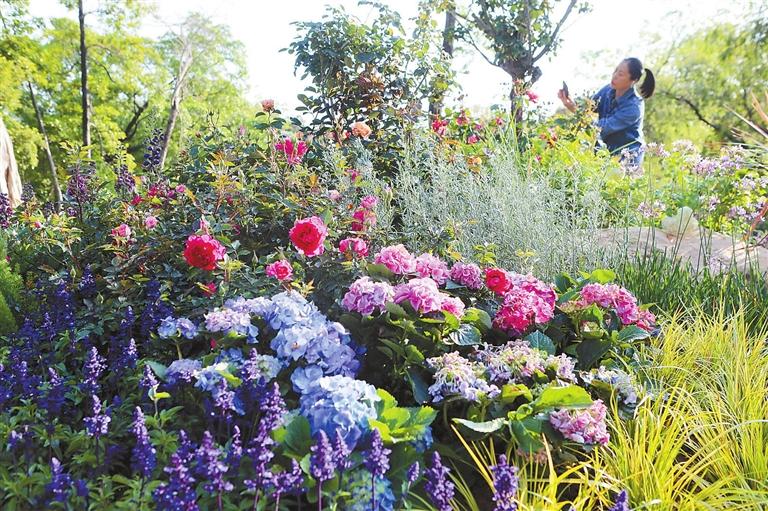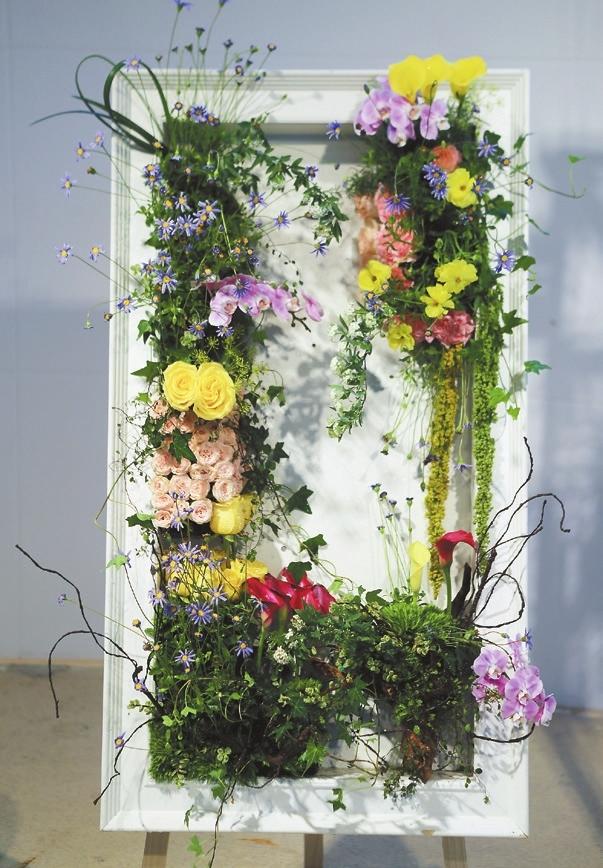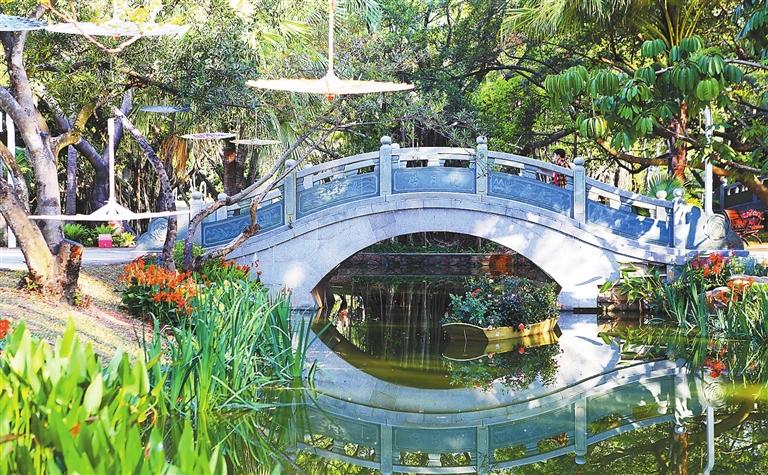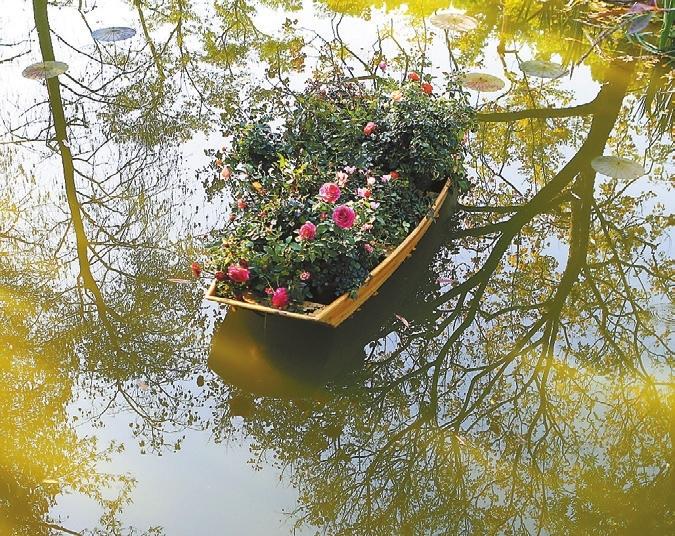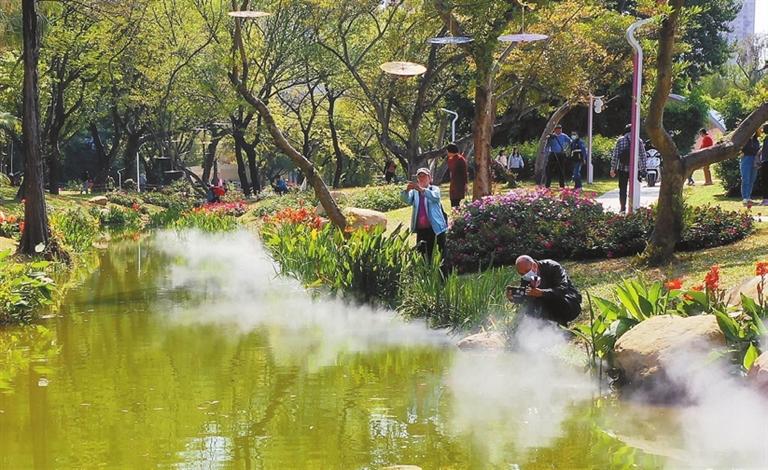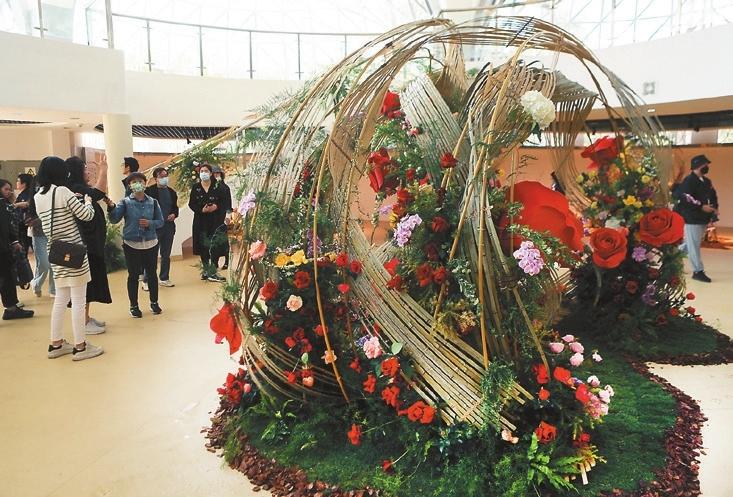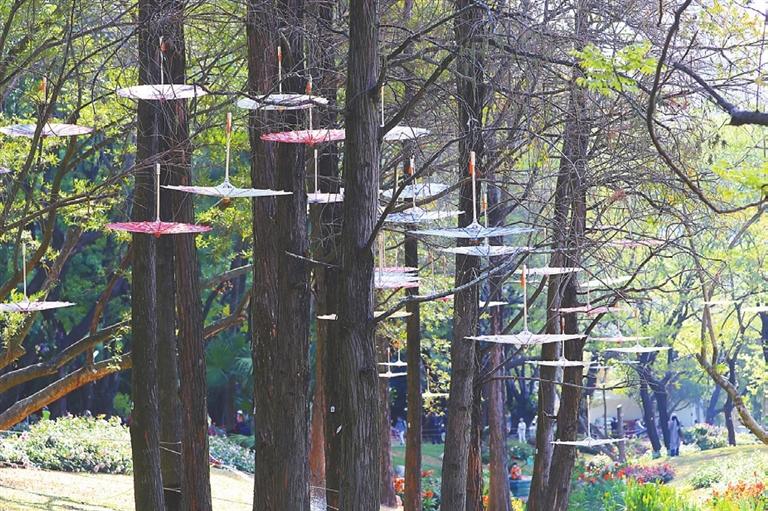 STARTING today, dreamscapes of roses ring in the season of renewal at three local parks. Bursting with tens of thousands of Chinese and foreign roses, the 2023 Shenzhen Rose Show, this year's first large-scale flower show in the city, runs through March 27.
The main venue of the rose show, located at Renmin Park (人民公园) in Luohu District, presents over 300 species of roses in five exhibition zones, covering an area totaling 17,500 square meters.
If you want to see a wide variety of species, go to Four Seasons Garden (四时园) which is an ocean of about 200 kinds of orange, yellow, red, pink and white roses. Qinchun Garden (沁春园) also displays nearly 90 varieties. The roses on wrought iron arches and bamboo fences render an idyllic dreamscape.
If you want a picture-taking paradise, go to Floral Stream (花意溪) to find roses along a stream or on the little boats that are waiting for you to snap exquisite photos. A mist spray on the stream and ornamental paper umbrellas on trees have charmed visitors to linger.
Floral installations on display at the park's Rose Palace (玫瑰宫) make you marvel at the diversity in floral art. If you want a relaxing break, you can read some books at the lakeside book bar that has been artfully decorated and now called Spring Breeze Garden (春风园).
More roses can be found at Xiangmi Park (香蜜公园) in Futian District and at Wuzhiba Park (五指耙公园) in Bao'an District, which also boast tens of thousands of roses. Market stalls, workshops and lectures will be held for the public in the three parks. Camping areas are open at Wuzhiba Park for locals to enjoy a slow life in the cozy spring. (Cao Zhen)