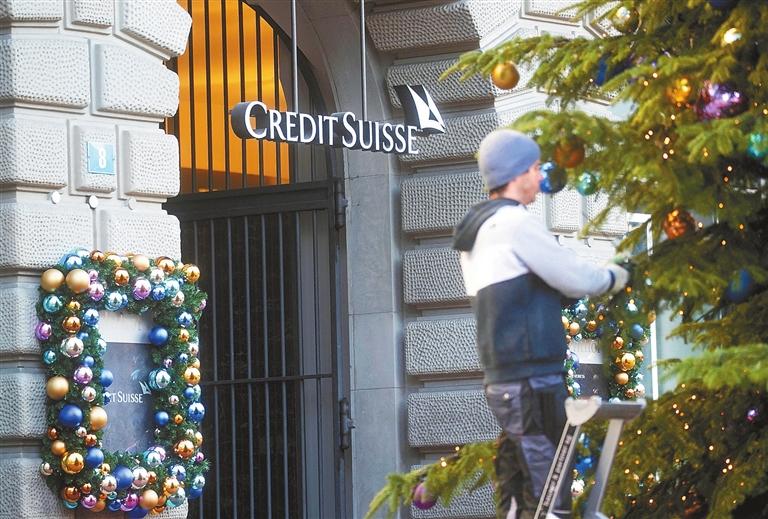 CREDIT Suisse Group AG has obtained licenses after years of waiting to launch a full-fledged wealth management business in the world's second-biggest economy in the first half of this year as well as expand its securities trading and research activities onshore.
The approvals mark progress for the embattled Swiss bank, which suffered worse-than-expected global wealth outflows of 92.7 billion Swiss francs (US$98.29 billion) in the fourth quarter.
Credit Suisse received its investment consultancy, proprietary trading and nationwide brokerage licenses, according to an internal memo, confirmed by a company spokesperson.
Credit Suisse Securities (China), the company's China joint venture, obtained an investment consultancy license recently, which allows it to create and distribute equity research products onshore and to engage in investment advisory services, according to the memo.
The firm also scored approvals for proprietary trading and an expansion in its brokerage license enabling it to serve clients nationwide, having previously been confined to Shenzhen.
"We are pleased to have received these licenses as it marks a key milestone in offering wealth management services onshore in China, which is the fastest growing wealth market in the world," said Edwin Low, Credit Suisse's CEO for Asia Pacific.
Credit Suisse "plans to double the number of relationship managers in China in 2023," said Benjamin Cavalli, the company's head of wealth management for Asia Pacific, without providing details on how many relationship managers it currently has.
The boost of wealth headcounts comes in sharp contrast to a layoff Credit Suisse launched in November following a global overhaul since October. (SD-Agencies)