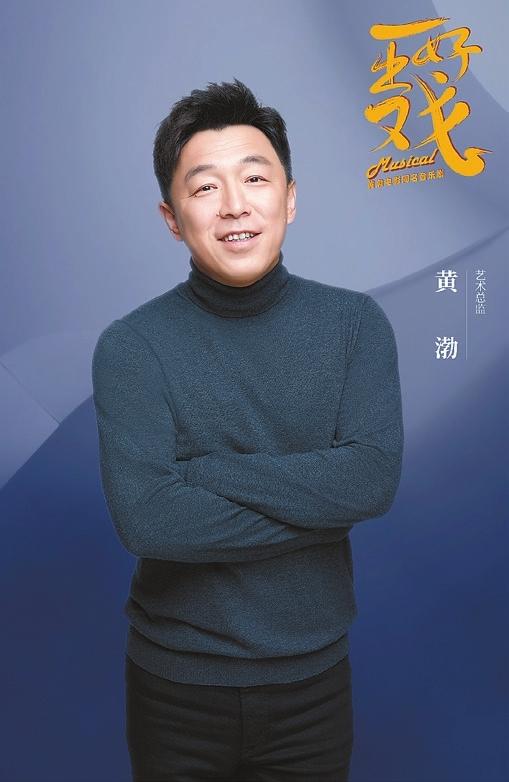 IN collaboration with Tony-winning director John Rando and playwright Marc Acito, Chinese movie star Huang Bo has adapted his directing debut "The Island" (2018) for the stage. The musical, casting Huang himself as the male lead, will be staged for eight nights in May at Shenzhen Poly Theater.
Well-known names from Broadway were involved in the making of this musical, including multiple award-winning production designer Tim Hatley, choreographer Joshua Bergasse (who won an Emmy for his work in "Smash"), lighting designer Tim Lutkin and composer Charlie Rosen, in addition to Rando and Acito.
Rando, who served as the director for Jay Chou's jukebox musical "The Secret" and "Spirit of Life" that features Jonathan Lee's pop numbers, is experienced in working with Chinese singers on musical productions.
Huang, known for his breakout role in the 2006 film "Crazy Stone," has since proved his acting skills in "Cow" (2009) and "No Man's Land" (2013). The actor, who earned a living as a resident singer at Beijing's night clubs in his early days in showbiz, has also received rave reviews for his role in the Chinese stage drama "To Live."
Though not as well-reviewed by critics as the films he acted in, Huang's "The Island" was a box office hit earning more than 1.3 billion yuan (US$195 million) in ticket revenues.
Allegedly inspired by Hollywood film "2012" (2009), which is about a frustrated writer struggling to keep his family alive when a series of global catastrophes threatens to annihilate humankind, "The Island" depicts the absurd aftermath of a shipwreck that leaves a man, who just learns about his winning of a jackpot, stranded on an island with his co-workers. The story, meant as an allegory, more or less reminds people of "Lord of the Flies," exposing the ugliness of human nature when survival is threatened. Huang, a comedian loved for his down-to-the-earth portrayal of lower-class characters, adds a lot of funny scenes to the intrinsically sad story. It will be interesting to see how that story is brought to life again in the form of a musical.
Dates: May 5-14
Tickets: 280-1,280 yuan
Booking: WeChat account "SZpolytheatre"
Venue: Shenzhen Poly Theater, Nanshan District (深圳保利剧院)
Metro: Line 2 or 11 to Houhai Station (后海站), Exit E
(Li Dan)