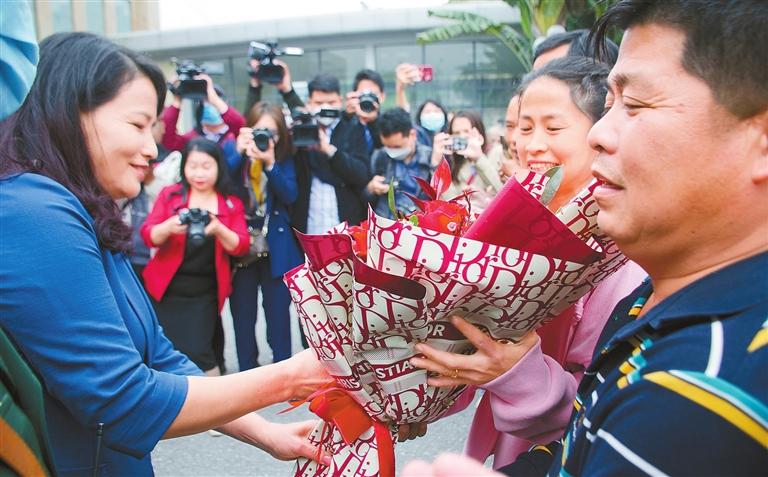 AS China lifted more travel restrictions after it optimized its COVID-19 response, its recovering outbound and inbound travel is injecting new impetus into the global tourism market.
China on Wednesday began allowing travel agencies and online tourism services providers to offer group tours to a second list of 40 destinations, including France, Greece, Spain, Italy, Denmark, and Brazil, according to the Ministry of Culture and Tourism.
China's outbound group travel market was halted in early 2020 due to the COVID-19 pandemic.
As the country has optimized its pandemic response, it has rolled out a pilot program to resume outbound travel to the first group of 20 countries, including Thailand, Indonesia, Maldives, Singapore, Egypt, Kenya, Switzerland, and New Zealand, from Feb. 6 this year.
Meanwhile, to further facilitate cross-border travel, China's visa authorities abroad resumed issuance of all categories of visas to foreigners starting Wednesday, according to the Chinese Foreign Ministry.
"We received the first order to travel to Spain and Portugal on the morning of March 11, the day after the circular on the second batch of 40 destinations was released," said Zhou Weihong, deputy general manager of Spring Tour Travel Agency.
Medium- to long-distance destinations such as Serbia and Italy became the choices of Chinese tourists, and many planned to travel during the coming May Day holiday, Zhou said.
Travel agencies are introducing related products to cash in on the pent-up travel demand. Gu Wei, the general manager assistant of Shanghai Airlines Tours International (Group) Co. Ltd. said the company's products regarding traveling to Spain, France, and Switzerland have attracted considerable interest. Their group tours to Iran will leave in April.
Dai Bin, president of China Tourism Academy, said that China's outbound tourism market would see a sustained and accelerated recovery throughout 2023.
Chinese tourists are paying more attention to the flexibility and personalized experience of the trips, and the tour groups are becoming smaller, said Liu Ning, president of Shanghai Jinjiang Travel Holdings Co. Ltd.
China's recovering outbound travel demand has brought greater confidence to the global tourism industry. Thailand originally expected to receive 5 to 6 million Chinese tourists this year. But according to the current good recovery momentum, it further raised the forecast, Yuthasak Supasorn, governor of the Tourism Authority of Thailand, said in a recent tourism promotion event in Shanghai.(Xinhua)