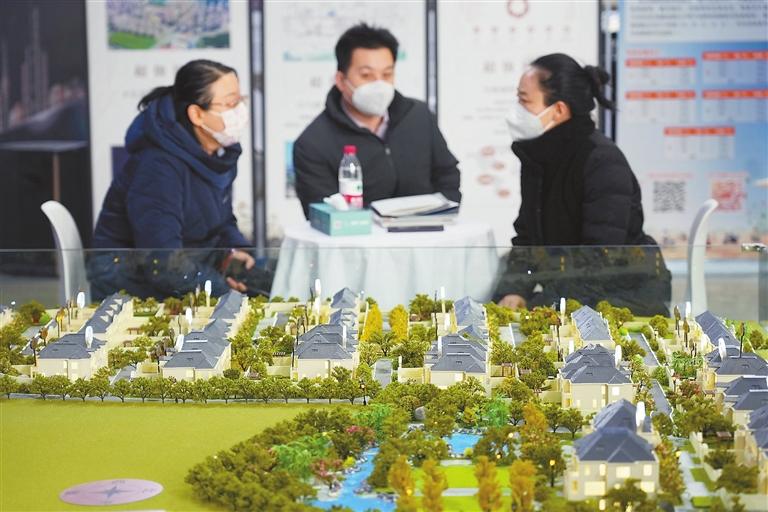 CHINA'S new home prices in 70 major cities further stabilized in February, offering early signs of a possible property revival amid the government's pledges to arrest a slump in the sector.
New home prices edged higher in February from a month ago, marking the first month-over-month growth since August 2021 and suggesting authorities' efforts to rescue the beleaguered sector may have started to take effect.
New home prices in 70 cities, excluding State-subsidized housing, gained 0.3% after being unchanged in January, the National Bureau of Statistics reported Thursday.
Prices snapped an 18-month decline in the secondary market, rising 0.12%.
The value of new home sales by the 100 biggest real estate developers in February climbed 15% from a year earlier to 461.6 billion yuan (US$67 billion), according to data released last month from China Real Estate Information Corp.
China's property market is showing some early signs of a stabilization this year after the government increased support for cash-strapped developers and loosened home purchase restrictions to counter a slump.
The real estate sector, which along with the construction industry, accounted for 13% of the world's second-largest economy last year.
Echoing Thursday's signs of greenshoots, official data from Wednesday showed China's home sales by value grew 3.5% in the first two months of 2023, compared with a 28.3% drop for all of 2022.
Property investment dropped 5.7% in the first two months from a year ago, compared with a 10% decline for 2022. New construction starts by developers in the country fell 9.4% in the January-February period, compared with a 39.4% fall recorded last year. (SD-Agencies)