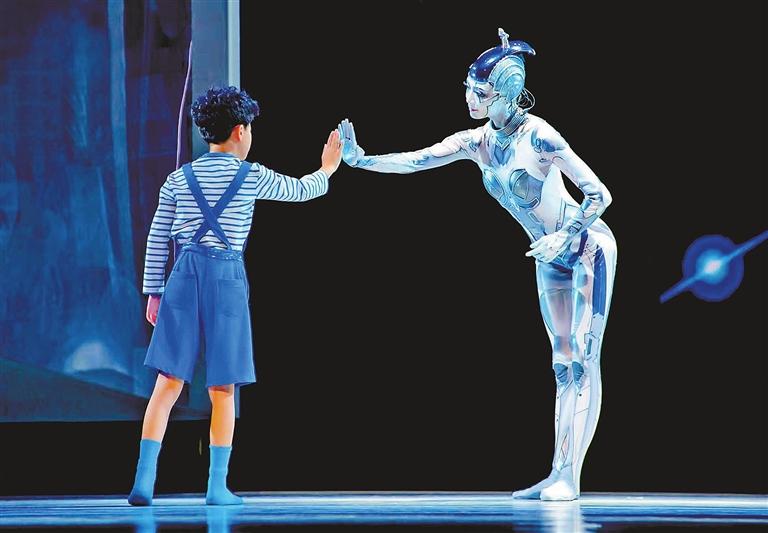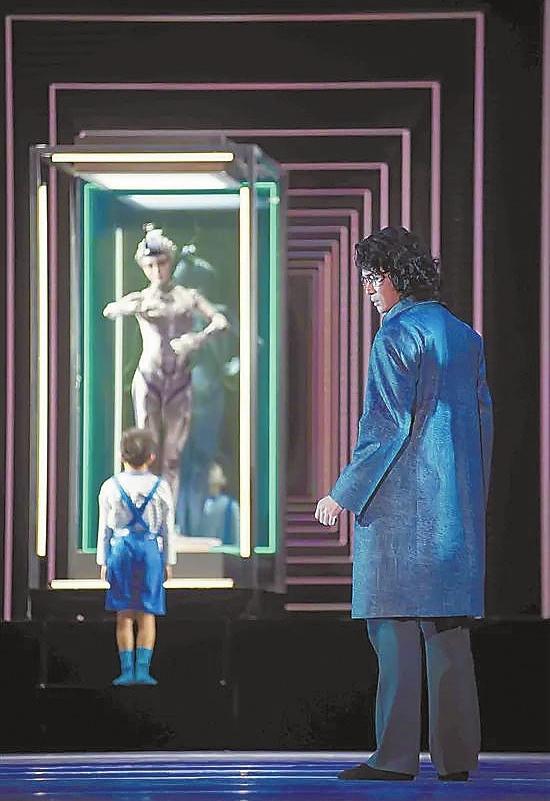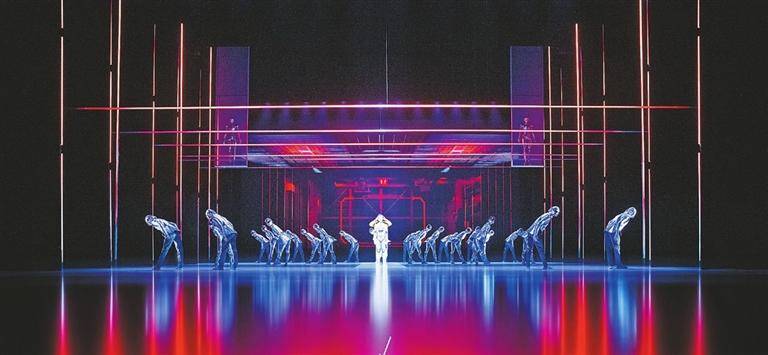 FOLLOWING the popularity of the Shenzhen-produced dance drama "Wing Chun," another Shenzhen dance show "AI in Love" will hit the Bay Opera of Shenzhen from March 30 to April 2.
The dance is presented by the Publicity Department of the Shenzhen Municipal Committee of the CPC and the Culture, Radio, Television, Tourism and Sports Bureau of Shenzhen Municipality. Executive-produced by Shenzhen Theater and co-performed by the Jiangsu Art Performance Group Opera and Dance Drama Theater, "AI in Love" centers on Xiaohai, a boy who loses his mother in an accident.
In a state of loneliness, he forms a bond with an artificial intelligence (AI) robot designed to adapt and evolve like a human being. As he becomes more and more attached to his robot "mother," the AI ponders leaving him. This unconventional family story explores the nature of love and the ways that technology isolates and connects us all.
Featuring technological elements such as robots and the naked-eye 3D LED display, the show incorporates street dances, electronic music and futuristic costumes and choreography. As China's first AI-themed dance drama, "AI in Love" focuses on the vigorous development of the city's AI industry.
"When we are facing an unpredictable future, how do we get along with AI? Love, respect and equality are what we ask for," said Tong Ruirui, chief director of the show. As a top director and choreographer of the China National Opera and Dance Drama Theater (CNODDT), Tong is renowned for her acclaimed dance shows "The Goddess of Luo," "Crested Ibises" and "Deep in Memory."
With playwright Luo Huaizhen and composer Guo Sida, as well as costume, lighting, multimedia, stage art and visual designers from CNODDT, the National Theater of China, Ballet of China and the Guangdong Song and Dance Ensemble, "AI in Love" has been shortlisted in the 13th Lotus Award Competition, one of the highest awards in Chinese dance.
"Dancing in 'AI in Love' is a new experience for me because I have to discard my muscle memory from my usual dancing; I need to dance like a robot to express the character's feeling, which is a big challenge," said Qin Xi, who plays the robot in the show.
According to Qin Liyun, stage art designer of the Guangdong Song and Dance Ensemble, they use computer coding to control the lights on stage and sometimes pixel lighting also gives the theater a cool atmosphere. "The futuristic world that we create on stage is uncertain, inconstant and flowing," he said.
It was Yang Donglin's first time to design costumes for a robot, and the CNODDT costume designer is credited for work in "The Eternal Wave," "The Journey of a Legendary Landscape Painting" and "The Dream of the Red Chamber." Yang said, "Costumes reflect tensions in a drama and the characters' personalities, so I read a lot on future science and AI; I also watched movies and animation before designing. I chose shiny metallic fabrics for the costumes to make the futuristic world look flowing and alien."
After the show's Shenzhen leg, it will tour to other Chinese cities, including Foshan, Nanjing, Chongqing and Shanghai.
(Cao Zhen)