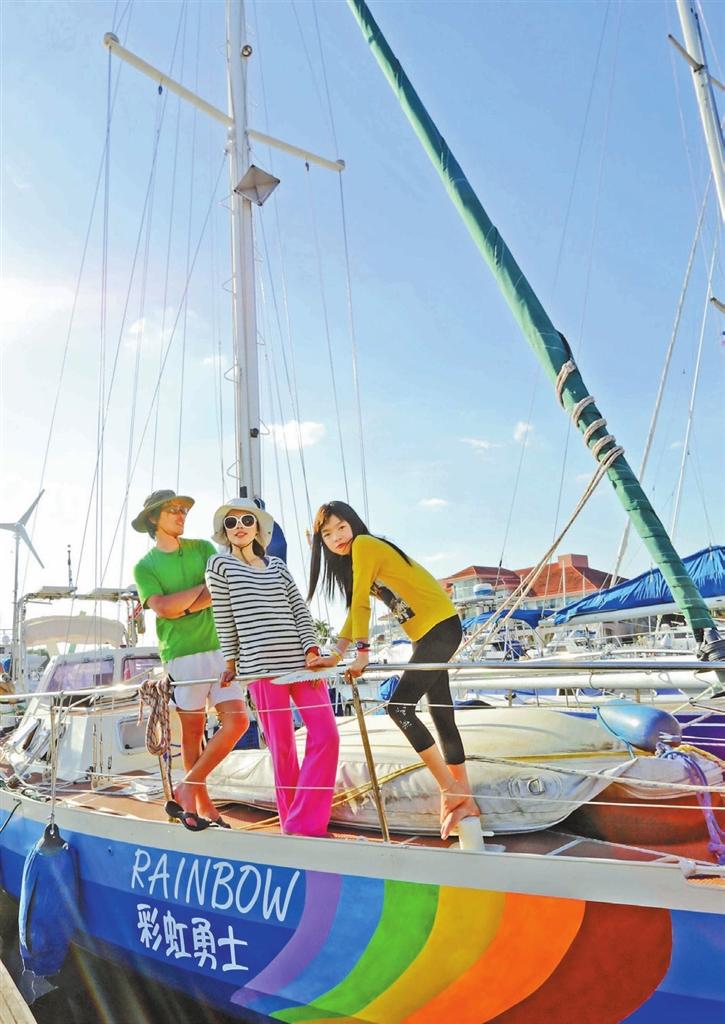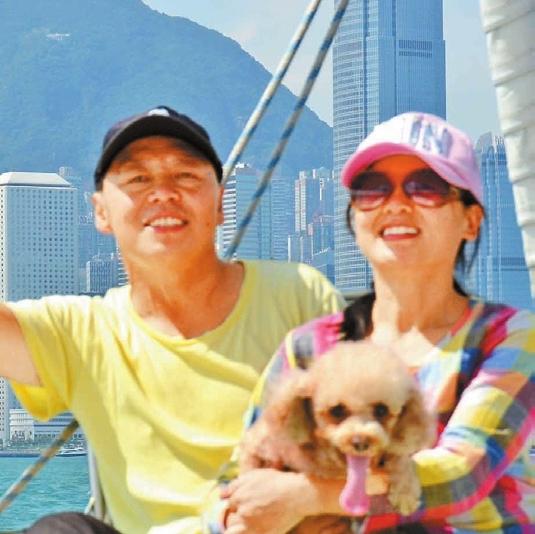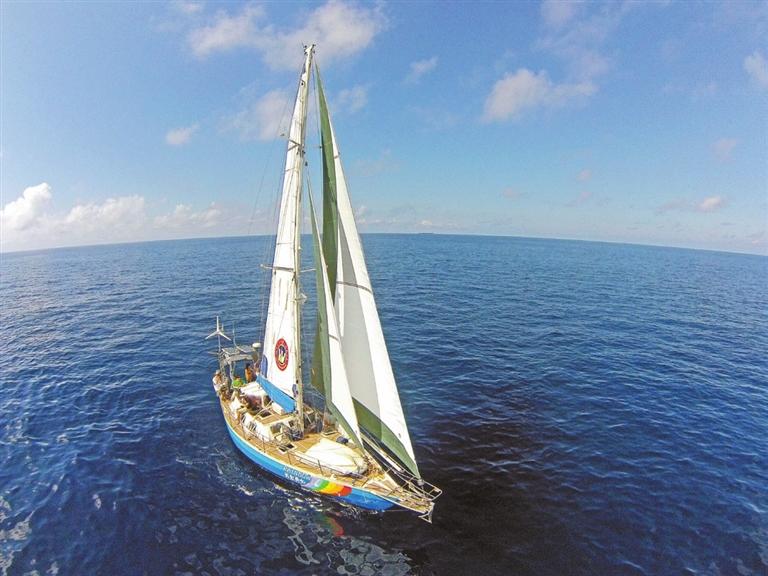 ONE early spring day, 67-year-old Yang Wei and his wife Zheng Hong boarded their yacht "Danyun" to prepare for a long-expected meeting with Zhai Feng and his family, the Daily Sunshine reported.
Zhai is known as a pioneer of China's citizen sailors.
In 2012, the then 35-year-old Zhai and his wife Hong Yan made a "crazy" but worthwhile decision to start a sailing journey together with their 8-year-old daughter. They resigned from their work, sold their apartment and car and bought a secondhand yacht. The 38-feet (11.58 meters) yacht then became the family's home in the following years.
A restless soul lives inside Zhai. Long before he began his journey, Zhai enjoyed looking at world maps, imagining the big world. He was especially bustling with curiosity on the boundless oceans; until one day, the story of Zhai Mo, the first person in China to sail with an unpowered yacht, inspired him to explore the oceans himself.
Despite few available information online and his lack of experience, Zhai put in all his efforts to seek more professional guidance. His determination won his wife's support, and equipped with theoretical experience, Zhai and his family set out to Langkawi, Malaysia to get their yacht "Rainbow."
"The yacht was beyond our expectations. It was well-equipped with a kitchen, bedrooms and a restroom, with four beds and three sets of power generators. It had a capacity of up to 500 liters of oil and water," Zhai recalled.
Though 10 years have passed, Zhai's most impressive memory of their sailing journey is the first time he tried to drive a yacht. "Even if I've ridden on other yachts at sea, the feeling was totally different steering my own," Zhai told the Daily. "Life on a yacht is unlike normal routine. We took time to adapt to this new lifestyle – even in cooking and bathroom habits," he added.
In 2015, Zhai took a break from sailing and spent time onshore to raise funds in Australia. The couple also found a local school for their daughter Zhai Naixin. However, their adventure never stopped. Zhai Feng sold the yacht and shifted his focus to the skies. He then purchased a secondhand small aircraft and flew across Australia with his daughter. The adventure was filmed in the documentary "Flying Over Australia," and in the following years, the family founded a surf camp in Bali, Indonesia and an airship school in Huizhou. Their daughter has also grown up to be strong, independent and brave.
Also in 2015, Yang Wei and his wife got obsessed with the sails swelling on the ocean when they traveled in Australia. Back in Shenzhen, the couple started to investigate whether the sailing journey was possible for them. They taught themselves knowledge about sailboats and finally took their maiden voyage eight years ago.
According to Yang, life on the sea is relaxing and unconstrained. Sailing on the ocean can not only heal people's hearts, but also help improve their physical health.
Despite sailing for eight years, Yang and his wife are still filled with curiosity about the mysterious blue world. They wish to spend more time with the oceans until they hit 70 and beyond.
The two families discussed endless topics, from sailing experiences to anecdotes along their journeys. They sailed different directions but shared similarities in terms of their love of the oceans, their desire to explore the world and their pursuit for freedom. They hold their helms tight, heading in unique directions in life.
(Chen Siqi)