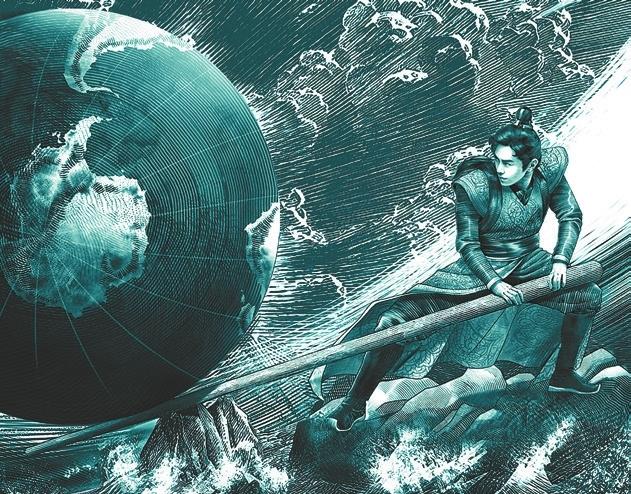 TENCENT Video — one of the country's most popular streaming sites — has announced a string of sequels or spin-offs of some of its most popular projects at the 10th China International Audio and Visual Convention.
Covering a variety of genres, the lineup features highly anticipated follow-ups of the popular titles including the sci-fi epic "Three-Body," the fantasy series "Douluo Continent," the martial arts tale "Sword Snow Stride," hit online novel-adapted "Joy of Life" and the food-themed documentary "Once Upon a Bite."
Sun Zhonghuai, vice president of Tencent and CEO of Tencent Video, said the long-term intellectual properties are the most valuable assets in the audio-visual industry, although creating such successful franchises often requires significant investment, a lot of time, and uncertain risks.
Sun described good stories as the "scarcest resource" in the industry and extended an invitation to young people with creative aspirations. He emphasized that the platform would respect the imagination of the storytellers and make every effort to bring their stories to life.
Additionally, the platform will also continue to support long-term development of visual effects technologies, such as unreal engine, the motion capture and real-time rendering, to better recreate the scenes depicted in the tales, added Sun.
Also touching on the trendy topics about ChatGPT and another artificial intelligence applications, Sun said: "Given such powerful technology, what we need to do is to find the point of integration with the film and television industry. These new technologies will bring about a revolution in content production, and the entire industry must maintain attention and curiosity."
(China Daily)