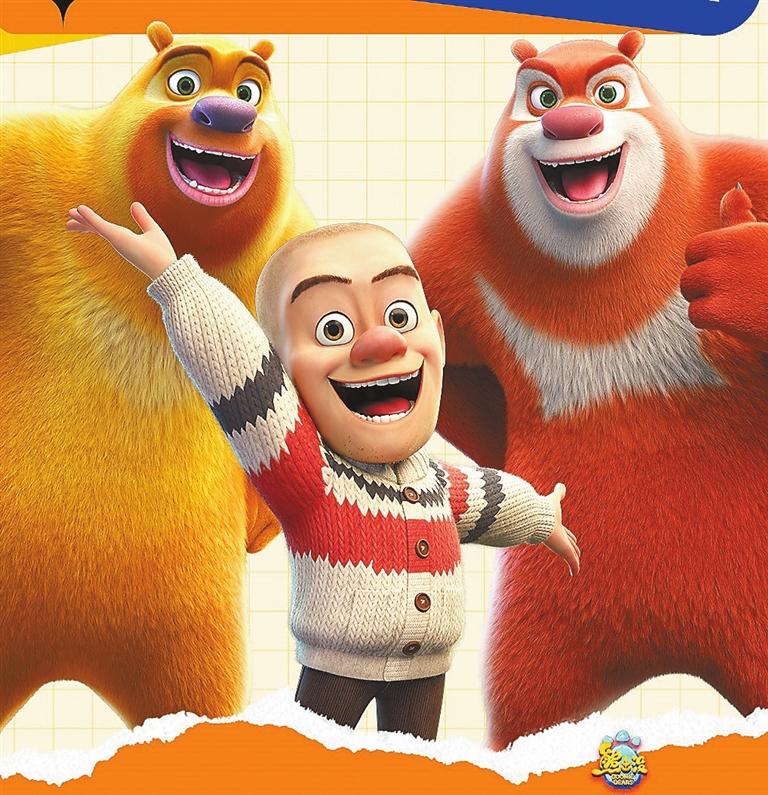 SHENZHEN Fantawild Animation has won the best animation technology award at the Fourth Animation Awards under the China Culture and Art Government Awards for its new development in facial expression rigging technology.
With the new technology, bone-based rigs for characters' expressions can be automatically generated en masse for animators, efficiently achieving more refined and vivid facial performances by characters in animations. This technology has been widely used in Fantawild's animations, including its "Boonie Bears" franchise.
Since its debut in 2012, the "Boonie Bears" franchise, centering on two iconic bear siblings and a bald lumberjack in the woods, has become a very popular cartoon series in China, bringing laughter and joy to families every year. Thus far, Shenzhen Fantawild Animation has produced more than 1,000 episodes of the "Boonie Bears" animated series, as well as movies and stage dramas.
In recent years, more advanced special effects have enhanced the visual impact of the animated "Boonie Bears" movies; science fiction topics, such as space adventure and artificial intelligence, have also made the movies resonate with a broader audience.
In November last year, the animation movie "Boonie Bears: Back to Earth" won the best animation award at the 2022 China Golden Rooster and Hundred Flowers Film Festival. Early this year, the latest animation "Boonie Bears: Guardian Code" took third place on the Spring Festival holiday (Jan. 22-27) box-office chart with over 747 million yuan (US$108.6 million) in box-office revenue.
The Animation Awards under the China Culture and Art Government Awards is the only national animation award event in China. Initiated in May 2011, the Animation Awards event is held every three years to fuel the progress of animation creation, cultivate outstanding talents and expand Chinese animation's international influence.
The Fourth Animation Awards event was organized by the Ministry of Culture and Tourism. Eleven animated movies and series, including "Nezha: Birth of the Demon Child" and "White Snake," won best production awards, which were unveiled at an award ceremony April 6 in Chengdu, Sichuan Province. (Cao Zhen)