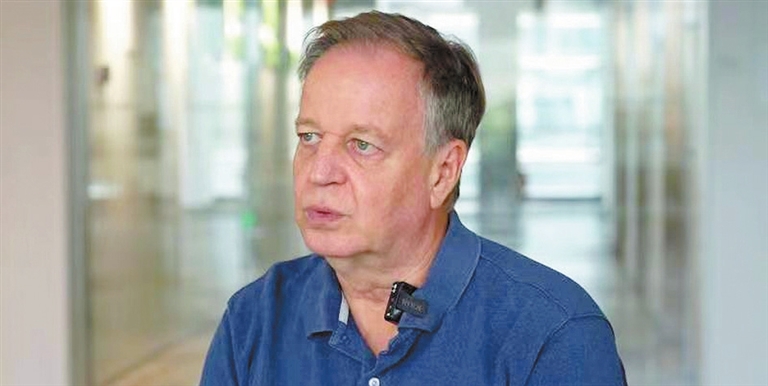 Wang Jingli
wangjingli0715@163.com
SHENZHEN Design Week is a critical event that expands creativity and encourages exploration, according to Thomas Kvan, the founding dean of the School of Design at the Southern University of Science and Technology.
During an interview yesterday, Kvan explained that the event provides an opportunity for designers and his colleagues and students to better understand design and to participate in talks and dialogues.
UNESCO officially designated Shenzhen as a City of Design in 2008. From Kvan's perspective, Shenzhen is a unique place compared to any other centers of design and production.
"Shenzhen has industries that are able to deliver every capacity so that every aspect of design can be explored and delivered. The city's industries are well established and cover a large number of areas from software to hardware, and from traditional to contemporary industries," Kvan said.
Kvan spent over 30 years in Hong Kong and lived in many countries such as the U.K., the U.S. and Australia before he was appointed as the founding dean of the design school in Shenzhen in 2020.
Kvan observed that Shenzhen is an exciting place for designers as the city has an ecosystem to support them and industries to deliver their ideas.
"Shenzhen is a great place for design education and practices. Shenzhen is the only place, I can think of, where designers can explore new ideas, work on and develop them. Designers can work faster here and deliver their concepts into reality," Kvan added.
To improve Shenzhen's international design profile, Kvan suggested that it is important to develop the city's distinctiveness by not simply following what other markets are doing, but by taking advantage of the city's location that is well connected to a large portion of the world and creating new products, markets and experiences for consumers.