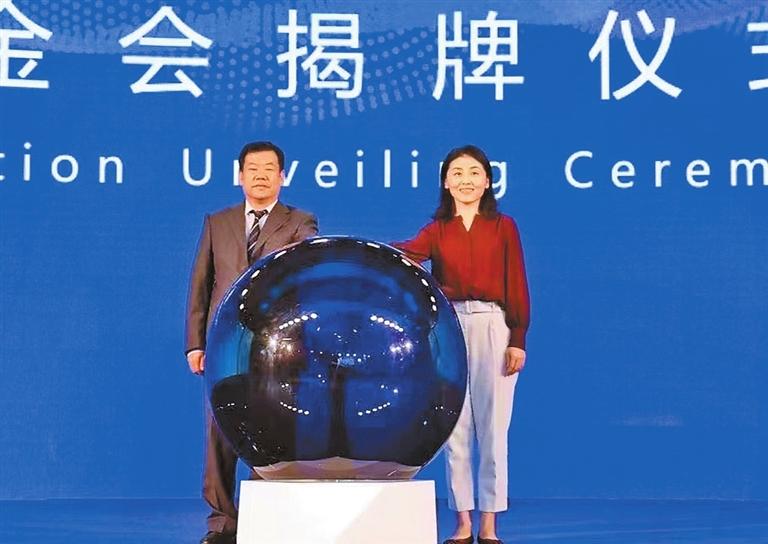 Chen Siqi
vankochensq@163.com
THE Guangming Science City Forum 2023, gathering top scientists from various fields to discuss technological trends, kicked off with its main forum at Cloud Park International Convention Center in Guangming District on Thursday morning.
The two-day forum, themed "creating visions, setting sail and pursuing dreams," focuses on areas such as information, life and new materials, and is simultaneously held offline and online. It consists of one main forum, nine parallel forums and three cultural events.
During the main forum, three major scientific and technological infrastructures were announced to settle in Guangming, namely the Infrastructure for Synthetic Biology, the Brain Science Infrastructure Shenzhen and the Material Genome Big-science Facilities Platform. The invitation for sharing nine major scientific and technological structures in the district were also extended.
In addition, the forum unveiled and launched Guangming Zhiyuan Tech Foundation and the synthetic biology industry fund, among others.
During the main forum, four top scientists delivered keynote speeches to present insights from their professional fields.
Han Jiecai, an academician from the Chinese Academy of Sciences and president of Harbin Institute of Technology (HIT), emphasized that the construction of the major scientific and technological infrastructures is the basis of independently developing high-level technologies.
Han said that China is stepping into an innovation-driven period. Innovation, specifically original innovation, still has to further develop based on basic research, and innovation is also dependent on large comprehensive scientific infrastructures. Otherwise, basic research cannot achieve any breakthroughs.
Han reiterated to fully extend the clustering impact of large-scale scientific devices and create a multidisciplinary frontier crossover research platforms.
"I have close ties with Shenzhen," Nancy Yip, president of The Hong Kong University of Science and Technology, said during the forum. "Early in 2000, my colleagues and I once put forward the construction of an industry-university-research base in Shenzhen, and I set up a research team in Shenzhen." Yip, also an academician from the Chinese Academy of Science and an international member of the U.S. National Academy of Sciences, called for further collaboration between Shenzhen and Hong Kong.
Yan Ning, head of the Shenzhen Medical Academy of Research and Translation (SMART) and Shenzhen Bay Laboratory, highly praised the scientific construction in Shenzhen. "During the past half year, Guangming Science City has been constructed in a way that surpassed my expectations. I am confident in the development of Shenzhen and the science city," Yan said.
Yan gave a report on the layout of the SMART, which will be endowed with five professional functions including those on advanced scientific research, international exchange on education and transition of basic science to clinical application. The academy aims to become a globally influential strategic medical and technological institute. "We will make it step by step," Yan added.
There are also nine parallel forums covering a range of topics, including artificial intelligence, bioimaging and biomedicine, and new materials, and three supporting events — namely a rowing competition, a nature concert and a cycling event — being organized simultaneously.