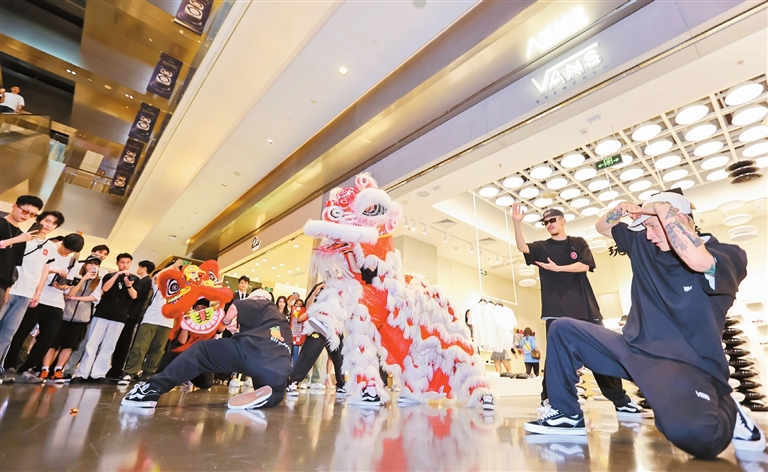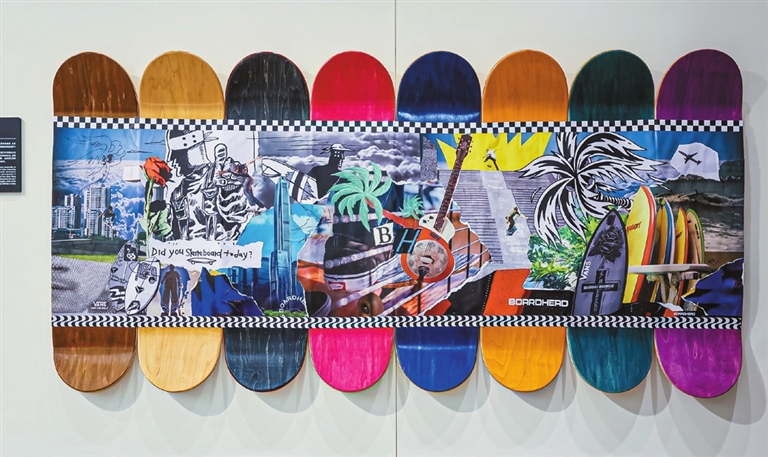 Cao Zhen
caozhen0806@126.com
TRENDY people can check out Vans Boutique Store Vans Shenzhen at the MixC World shopping mall which features the U.S. extreme sport footwear and apparel brand Vans' iconic styles and new collaboration collections.
In a minimalist light-colored tone, the store's decoration blends street art with local Hakka culture: Big bright lights on the ceiling make the store like an open-air Hakka courtyard; eight colorful skateboards are hung on a wall that is designated for artists to display their works; and the fitting room area is decorated with graffiti. Art and skateboarding, two integral parts of the Vans brand, add more creativity and self-expression to the city.
When the store opened April 22, it was decorated with several Go boards and the floor was printed with Go board grid patterns to echo the new Vault by Vans x DOE collection, a collaboration between Vans and Chinese brand Doe.
The Chinese Go board elements in the store showcases an integration of Eastern and Western cultures, expressing the spirit of breaking boundaries through playing traditional games.
The store's April 22 opening also provided a community engagement for locals by holding a series of crossover activities. A lion dance incorporated with a chic street dance combined the Cantonese lion awakening ritual with street culture; shoppers joined local graffiti artists and illustrators to paint ethnic elements and totems together; and a live band led customers on a unique music journey.
In addition to sport footwear and apparel, Vans is also known for its support in extreme sports and collaborations with artists, musicians and fashion designers around the world.