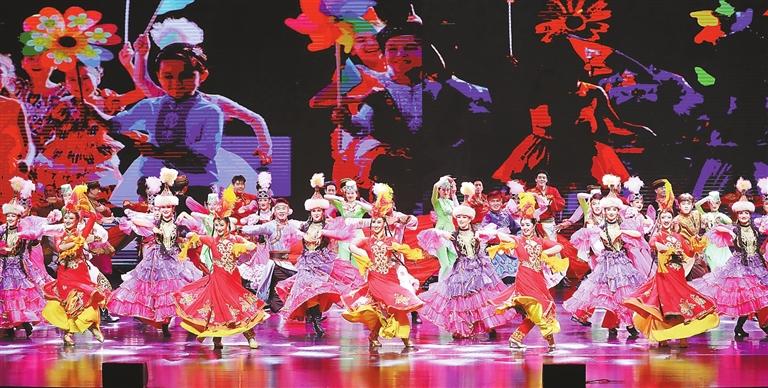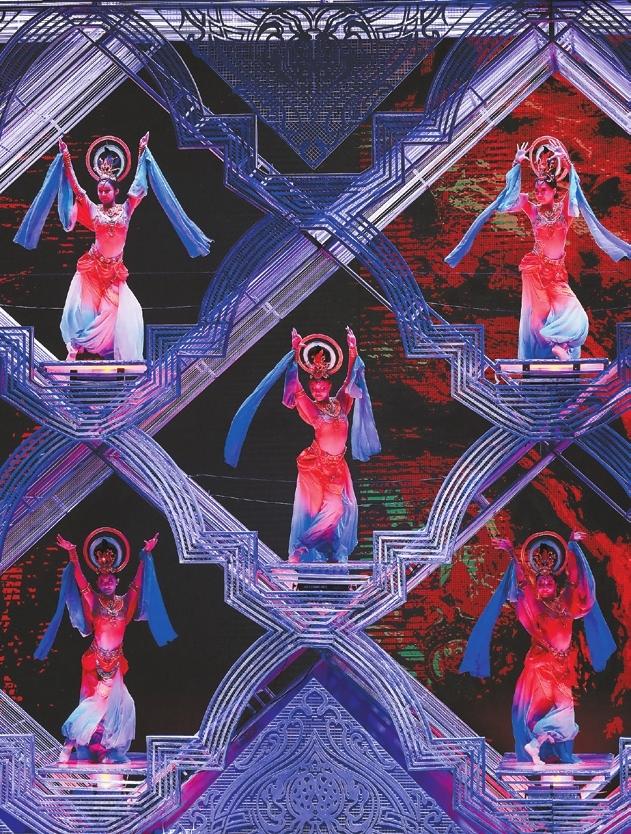 Yu Yuanfan
aimee3031@126.com
A LARGE-SCALE Xinjiang-themed performance engaged Shenzheners' eyes, ears and hearts at the Shenzhen Grand Theater on Sunday and Monday nights.
Titled "Lift up Your Veil — Xinjiang Is a Good Place," the performance was co-produced by the Ministry of Culture and Tourism and the Xinjiang Uygur Autonomous Region People's Government. It was presented by more than 200 performers from various troupes and institutions in Xinjiang.
Incorporating a variety of art forms including folk songs, dances, poem recitals and musicals, the performance showcased the glamour of Xinjiang's history, landscape and culture, as well as the social and economic achievements it has made since the 18th National Congress of the Communist Party of China.
Audience members were stunned by a dance inspired by the Qiuci murals that depict the ancient Qiuci kingdom that merged Chinese, Indian, Greek, Persian and Rome cultures. The Qiuci Grottoes are evidence of the ancient Silk Road and Qiuci civilization.
The time-honored muqam, a traditional art of the Uygur ethnic group that combines songs, dances, folk and classical music, also impressed the Shenzhen audience. It was recognized by UNESCO in 2005 as a Masterpiece of the Oral and Intangible Heritage of Humanity.
To introduce the performance to more Shenzheners, performers staged a flash mob featuring classic Xinjiang songs and dances on the square of the Shenzhen Grand Theater on Friday night. Their appealing singing and dancing attracted many passers-by.
"Xinjiang is such a charming place that you just can't forget it if you have been there once in your life," said a citizen surnamed Wang. "I'll visit Xinjiang again this year with my friend. This time, we plan to drive along the Duku Highway."