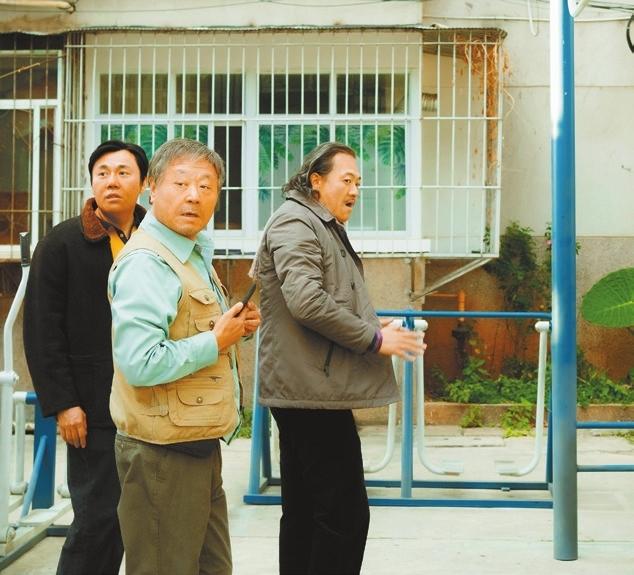 CHINESE drama "The Long Season" has captured audience members with a suspenseful story and tight plotting as well as hinting at new possibilities for high-quality Chinese TV productions.
Streaming on Tencent Video since April 22 as the first one of its X Theater project, the latest work by director Xin Shuang has gained a high score of 9.4 out of 10 on Chinese rating platform Douban.
While it tells the story of a murder case, the suspense drama doesn't follow in the footsteps of past dramas by portraying Northeast China as a cold and gloomy atmosphere. Instead, it presents the warm, sunny, bright and vibrant autumn in Northeast China, as well as the enthusiasm, positivity, optimism and humor of local people.
The reason for the 12-episode show's popularity lies in the director's mature approach and storytelling cinematography. With simple, plain and delicate brushstrokes, the drama presents the difficulties and choices that the leading roles encounter and how they face and solve them. Putting such characteristics in a crime story makes the show stand out from its peers.
The leading role Wang Xiang loses his son and wife while helping the police solve a murder case in 1998, in a small city in Northeast China. But he doesn't give up hope and has the courage to live on and search for the truth with two friends after 18 years.
The realistic style allows the audience to feel empathetic as they put themselves in the shoes of the characters. At the same time, there are also humorous and warm elements in the drama that make the audience laugh while being moved.
The record-breaking score shows what audience members look for from directors and actors.
The fast development of Chinese dramas has built China into the country with the most TV productions in the world. It has also gathered the finest talents and scripts that are deeply rooted in Chinese culture and people's life, leading to fine works like "The Long Season." (Global Times)