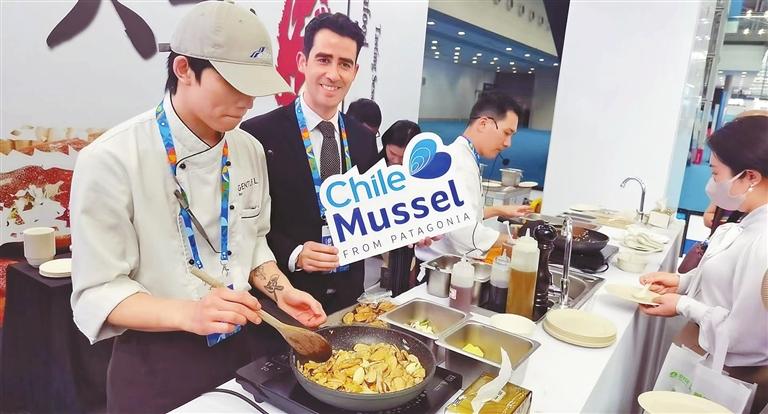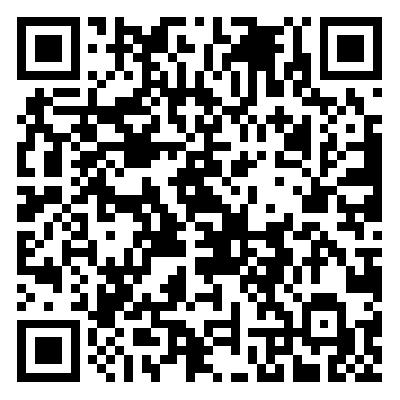 Han Ximin
1824295095@qq.com
THE Shenzhen International Fisheries and Seafood Expo 2023 opened at the Shenzhen Convention and Exhibition Center in Futian District on Thursday, presenting a fishery feast with activities like tuna cutting ceremonies and mermaid performances.
Divided into 10 sections, the three-day expo has brought together nearly 300 exhibitors and over 30,000 participants from more than 20 countries and regions to display over 10,000 types of aquatic products and intelligent marine technologies.
Academicians and representatives from international fishery organizations and leading enterprises will share their expertise on aquatic breeding, oceanic fishing, digital applications and modern logistics development at six forums.
Taking a bite
At noon, two chefs invited by the Chilean Mussel Association were busy cooking and serving visitors, who queued with paper plates in a bid to try a bite of Japanese, French and Cantonese cuisines cooked with mussels from Chile.
"All these food materials, including the wines, were produced and imported from Chile, and we hope the promotions at the expo will help Chinese customers learn more about Chilean products as the trade between the two countries has been enhanced in recent years," said Juan Francisco Carrasco, director of the Chilean Mussel Association.
Carrasco is responsible for the Chinese market with an office stationed in Shanghai.
"This is the first fishery expo in China after the pandemic and we are happy to see so many people coming and enjoying the food," Carrasco said.
Not far away from the booth, a tuna cutting show attracted a large crowd. The 2-meter-long, 300-kilogram Atlantic bluefin tuna was provided by the China National Agricultural Development Group.
Another tuna cutting ceremony will be held Friday, at which Shenzhen Liancheng Overseas Fishery Group will present a bluefin tuna weighing over 400 kilograms, the heaviest "King of Fish" in the history of Chinese fisheries exhibition.
Intl. exhibitors
In a speech at Thursday's opening ceremony, Natuman Ianaton Nako, minister of agriculture, fishery of the Republic of Vanuatu, said it was a very wise decision for the city to hold such an expo as a way of building a world marine central city.
"Vanuatu is abundant with fish resources. China helped Vanuatu build fishery bases and piers. We hope to have more premier seafood from Vanuatu on the dining table of Shenzhen residents through cooperation with the Shenzhen government and enterprises," Nako said.
Paul Penaherrera from Ecuador hoped that Chinese consumers can know more about their products through the expo, mainly shrimps and various fish like butterfish, Pacific moonfish and ribbonfish.
"Ecuador, due to its privileged climate and location, can have an average of three and a half harvests a year, turning it to the world's best shrimp supplier for its sustainability. Shrimp is the country's first non-oil export product, followed by bananas," said Penaherrera, commercial counsellor of the Consulate General of Ecuador in Guangzhou.
A package of shrimps weighing 1.8 kilograms sell for about 160 yuan (US$23.06), which he thinks is reasonable for many Chinese consumers.
Geoff Irvine, executive director of the Lobster Council of Canada, wanted to find competent importers with strong shipment capacity for lobsters to China, a very huge market for Canadian lobster exports.
"We expect to deliver more premier aquatic products to the Guangdong-Hong Kong-Macao Greater Bay Area in the future through promotions at the expo," Irvine said.
Fishing capital
Shenzhen is vigorously promoting the high-quality development of its modern fishery industry. Official data showed the city's fishery output topped 83,000 metric tons last year, posting a growth of 3.7% year on year. Both the number and output value of deep-sea fishing vessels accounted for about 60% of the province's total, driving the total value of the city's whole fishery industry chain to about 50 billion yuan. The city strives to raise the figure to 100 billion yuan by the end of 2025 and become a capital of modern fishery, as per its 14th Five-Year Plan.
"Shenzhen has a geographic advantage in terms of transportation and as a high-tech hub. It also has good business and market environments," Gao Erjian, deputy chief of the Shenzhen Municipal Planning and Natural Resources Bureau, said at the Shenzhen Fishery Business Promotion Conference on Wednesday. The city's fishery industry will see a great leap forward with the operation of the Shenzhen International Tuna Transaction Center by the end of the year and the national oceanic fishing base scheduled to open in 2025.
Shenzhen is building four 100,000-ton aquaculture vessels. Each vessel is expected to supply about 5,000 tons of fish a year from the South China Sea upon operation. The number of deep-sea fishing boats in Shenzhen will exceed 500 by the end of 2025, accounting for 95% and 20% of the provincial and national total, respectively, according to Wang Youpeng, director of the bureau.