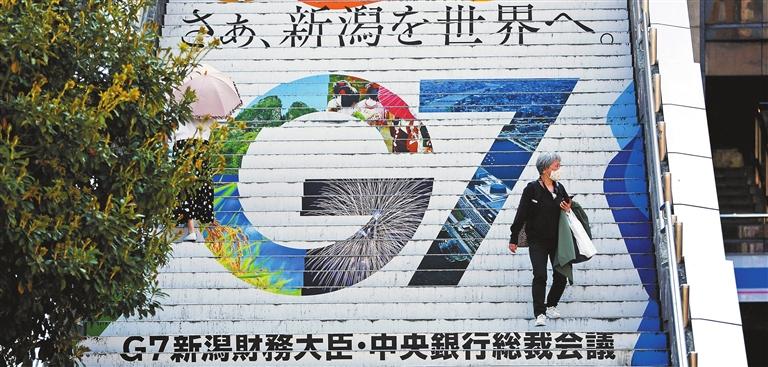 THE Group of Seven (G7), instead of focusing on China's so-called "economic coercion," should discuss the United States' economic bullying at its upcoming summit, Foreign Ministry spokesman Wang Wenbin said Friday.
Wang made the remark at a regular news conference after Bloomberg reported that G7 nations aim to send a signal to China this month by announcing a joint effort to counter so-called "economic coercion." The G7 summit will open in Hiroshima, Japan, on May 19.
"If any country should be criticized for economic coercion, it should be the U.S.," Wang said.
The U.S. has seriously violated the principles of market economy and fair competition by continuing to overstretch the concept of national security, abusing export controls and taking discriminatory and unfair measures against companies from other countries, Wang said.
Wang cited media reports that said the U.S. government's sanctions designations soared by 933% between 2000 and 2021, and that more than 9,400 sanctions designations had come into effect in the U.S. by fiscal year 2021.
The U.S. has imposed unilateral economic sanctions on almost 40 countries, affecting nearly half of the world's population, the spokesman said, adding that even G7 member states were not spared from designation economic coercion and bullying.
"Toshiba from Japan, Siemens from Germany and Alstom from France were all victims of the U.S. oppression," Wang said. "If the G7 summit is to discuss the response to economic coercion, perhaps it should first discuss what the U.S. has done."
China, which is itself a victim of U.S. economic coercion, has always firmly objected to economic coercion by any country, Wang said, urging the G7 to "embrace the trend of openness and inclusiveness" and "stop being an accomplice to economic coercion."
In another development, Wang slammed the U.S. for trying to deny China's developing country status.
By doing so, the U.S. intends to contain China's development, impose undue responsibility on China, sow discord between China and other developing countries and disrupt the collective rise of developing countries, Wang said.
The U.S. House of Representatives passed an act in March calling for the U.S. secretary of state to urge international organizations to strip China of its developing country status.
Earlier this month, two U.S. senators said they have introduced a resolution to call on the World Trade Organization to reform its rules so that China is "not able to self-designate as a 'developing country.'"
It's a fact recognized by the world that China is the largest developing country, and it must not be deprived of its developing country status, Wang said.
The status is fully supported by facts and international law, Wang said. The country's gross domestic product per capita in 2022 was US$12,741, one-fifth of that of advanced economies and one-sixth of that of the U.S., according to the spokesman.
Also, the status has been recognized by the WTO and international conventions, including the United Nations Framework Convention on Climate Change and the Montreal Protocol on Substances that Deplete the Ozone Layer, Wang said.
China, the second-largest contributor to the UN's regular budget and peacekeeping assessment, doesn't use the status as a shield to avoid international obligations or as a tool to seek special privileges, Wang said.
"The special and differential treatment provisions for China provide far less favorable support than the average level of support enjoyed by developing countries," he said.
"Instead of joining the West's 'rich countries' club,' China will always stand with fellow developing countries," the spokesman said, adding that it's not up to the U.S. to decide whether China is a developing country.
(China Daily)