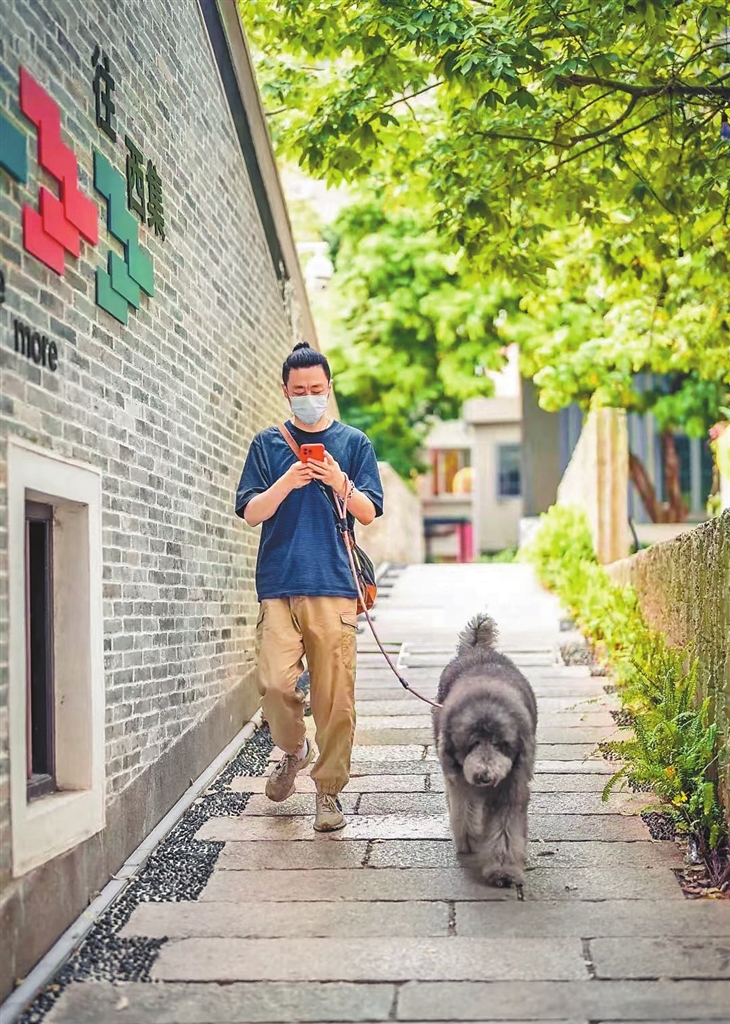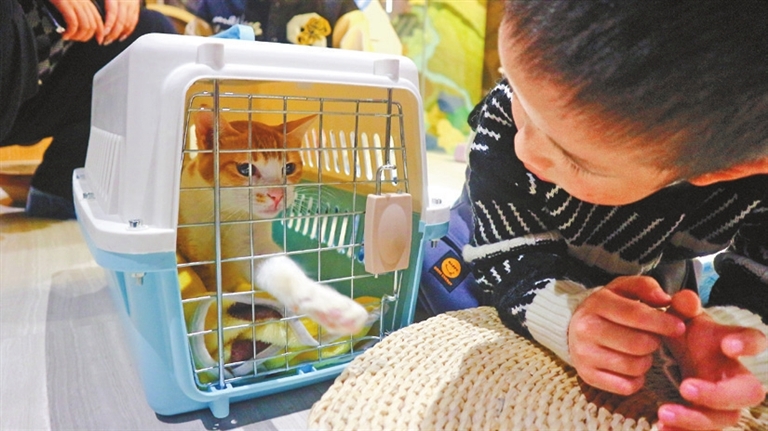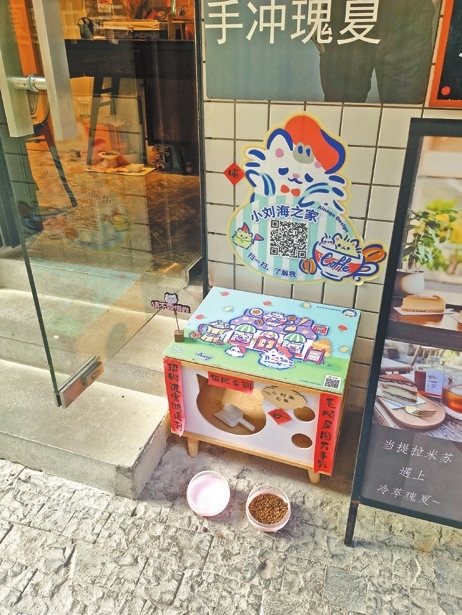 Chen Siqi
vankochensq@163.com
IN Nantou City, previously more commonly known as Nantou Ancient Town, you can always hear heartwarming stories about humans and pets.
A resident "ghost" cat fed by a dance club would hang around the town, bringing happiness to the employees nearby. A stray dog nicknamed Dahuang would stay by a security guard's side to guard the south entrance of the town, especially at night. A dog named Qiyue was adopted by her owner, boss of a café in the town, after being abandoned several times. Qiyue grew into a beautiful dog and always sticks by her owner. Some residents living in the surrounding area will walk their dogs to this ancient town.
In order to boost the pet-friendly community atmosphere and enhance the public's concerns for animal welfare, Nantou City is inviting more pet owners to bring their cuties to the town for fun as a month-long campaign "Hi there, friends" with a series of continuing events that begin Friday. The campaign is launched by Nantou City, Ruipeng Foundation, the IVC Shenzhen Animal Hospital and DouFunM.
Pets walk
A total of 16 stores and institutions in the town have joined in the campaign to welcome pet owners to bring in their pets. Some of stores raise their own pets and some of them provide facilities for pets to drink water.
At the information center, pet owners can pick up a map pinning the locations of these shops. During the campaign between Friday and June 18, pet owners who collect seals stamped by the 16 pet-friendly spaces as per their requirements, will receive gifts according to the number of seals collected.
As a special event, the launchers will organize 10 pet families take a group tour of the pet-friendly spaces, providing a chance for the pets and their human parents to make friends with each other. The event will take place 10:30 a.m. to 12 p.m. May 27, and is now open for registration for interested pet families.
Time: Friday-June 18
Map collection: Youjian Pop-up Space (有间•快闪空间)
Prize collection: Nantou City information center (综合服务中心) (10 a.m-6 p.m.)
Stray cat adoption
A group of stray cats will be presented at Baode Square to look for adopters June 10 and 11.
These cats were rescued in the surrounding area of Nantou City. People who are interested can register on-site. Registrants will become pet owners-to-be after being confirmed by the launchers to be possible qualified pet owners. Experts from IVC Shenzhen Animal Hospital will answer questions for greenhands on-site.
Maybe stop by a stray cat transfer station at the Port Apartment (Nantou City Store) and you will see some cute cats from outside the window. The station, jointly built by DouFunM, Port Apartment (Nantou City Store) and a volunteer team, accommodates around 20 cats that were rescued from the Zhongshan Park and Nantou City and the surrounding areas, available for cat buffs to adopt. People who have intentions to adopt a cat can register with a station volunteer to visit inside the station.
Time: June 10 -11
Location: Baode Square (报德广场)
Pickle ball games
Have you played pickleball with your pets? Nantou City is providing you with a chance to try this fun interaction with your pets. There will be volunteers on hand to help your pets teach you the rules. People who are interested can obtain more details through the Nantou City WeChat account "Nantoucity2020."
The pet owners are reminded to leash their dogs in the public spaces while participating in the events.
Dates: Friday-June 18
Entry: Free
Venue: Nantou City, Nanshan District (南头古城)
Metro: Line 12 to Zhongshan Park Station (中山公园站), Exit D