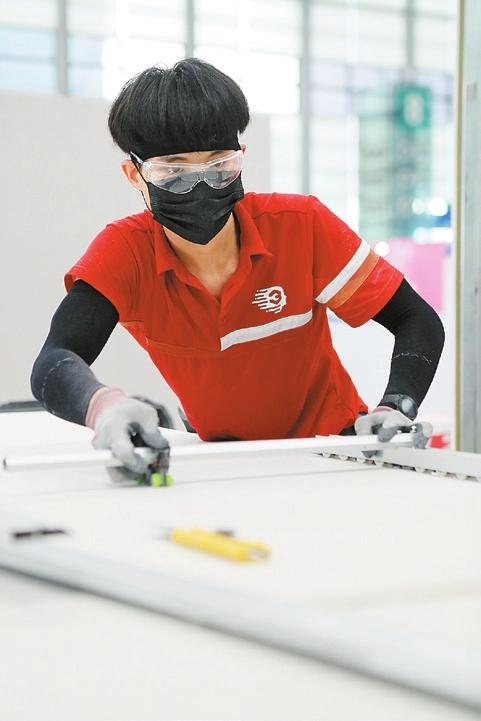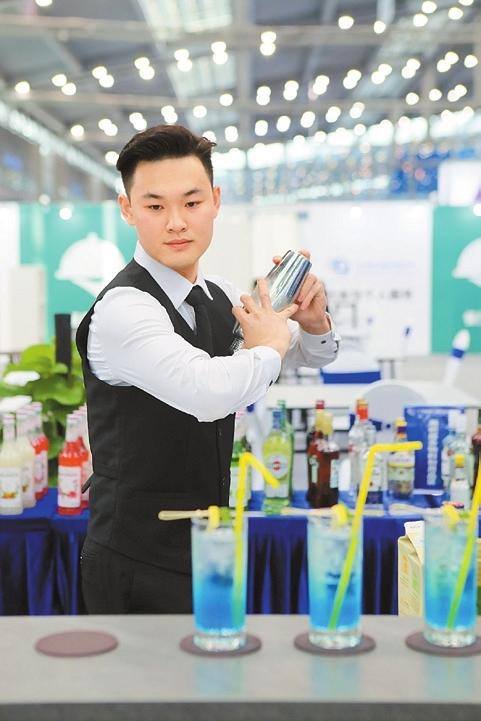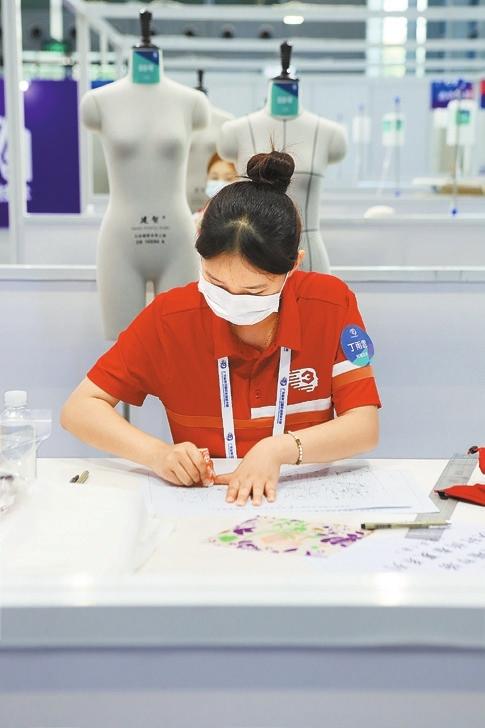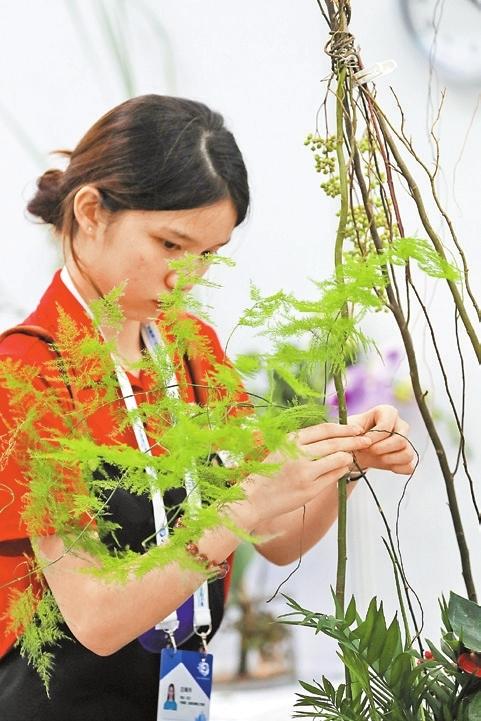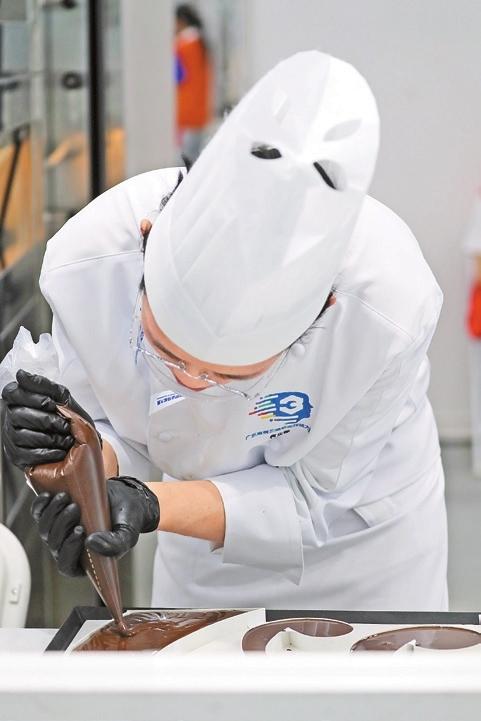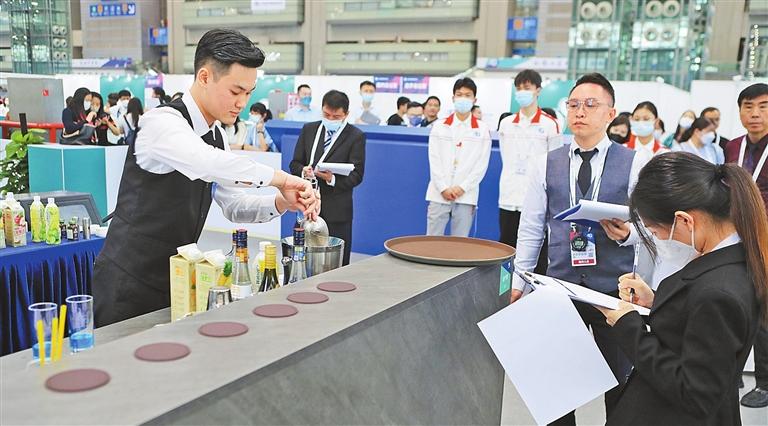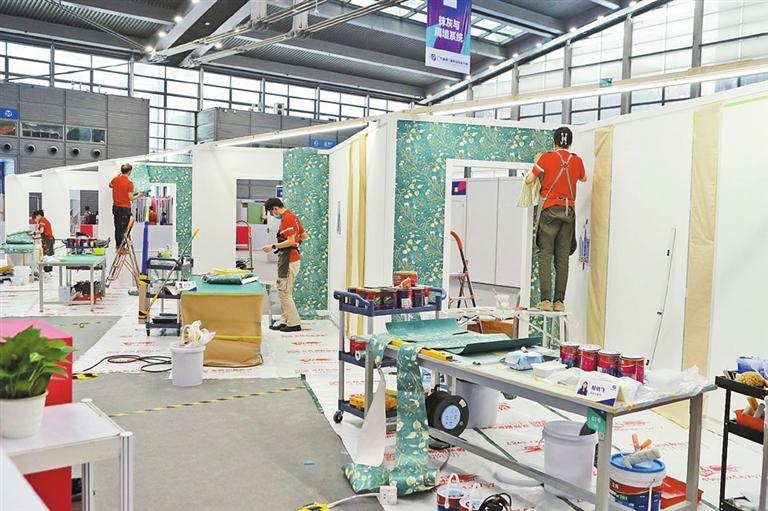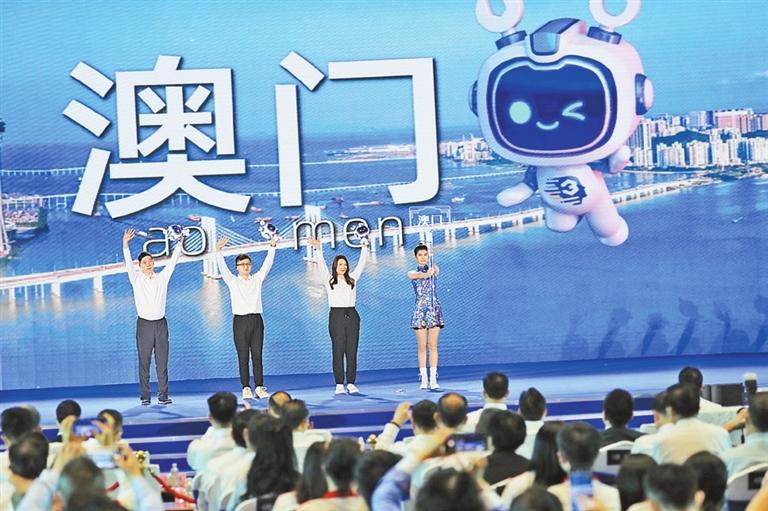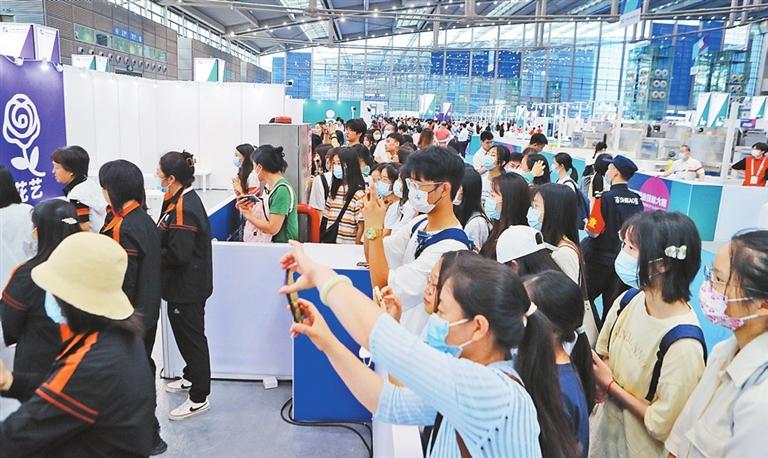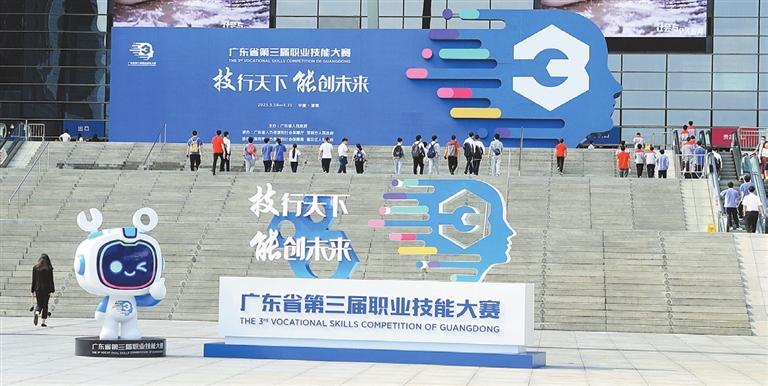 THE Third Vocational Skills Competition of Guangdong was held at the Shenzhen Convention and Exhibition Center in Futian District from May 18 through May 21. Guangzhou ranked first, while Shenzhen ranked second with a total of 53 medals, including 21 gold medals.
Among the competition's 92 categories, Shenzhen held 40 categories during the four days. Skilled technicians from 23 delegations across Guangdong and one team from Macao participated in the Shenzhen leg of the competition which showcased the region's finest vocational talents in diverse fields such as big data application, cloud computing, 3D game design, fashion technology, culinary arts, graphic and floral design, as well as web and structural design.
The Shenzhen delegation gathered talents from various local institutes, colleges and enterprises, with Shenzhen Institute of Technology, Shenzhen Pengcheng Technician College, Shenzhen Polytechnic and Shenzhen Institute of Information Technology as the city's four main competitors.
Some winners of the Guangdong contest will participate in the national contest. (Chen Siqi)