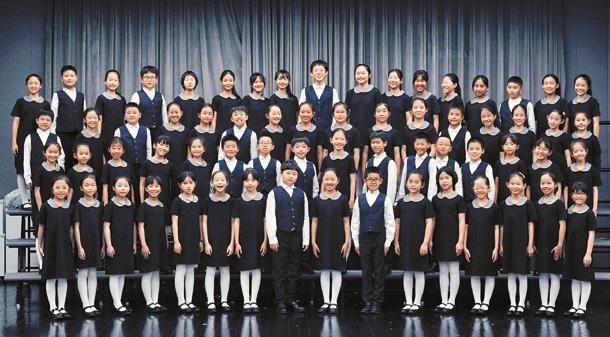 Debra Li
debra_lidan@163.com
A FAVORITE literary genre for thousands of years, Chinese ancient poetry is still read, with great poets honored even today.
Usually translated in English as "The Book of Songs," the earliest Chinese poetry collection consisted of 305 poems of varying length, drawn from all ranks of Chinese society. Ci, a popular form of Song Dynasty (960-1279) poems with the Chinese character literally meaning "lyrics," was also frequently performed by entertainers.
This Friday and Sunday evenings, the Shenzhen Symphony Orchestra (SZSO) will organize two concerts performed by its children's chorus alongside the chorus of the Shenzhen Women's Federation, during which the members will perform 12 songs based on Chinese poetry.
The SZSO has commissioned the songs, composed by Professor Jiang Wantong of the China Conservatory of Music, for its children's chorus. The original poems, by such famed poets as Luo Binwang, Li Bai, Bai Juyi, Du Fu, Han Yu and Gao Ding, are among the most familiar to Chinese speakers and depict the serene landscapes of the seasons, idyllic country life, childhood fun and long-lasting friendships.
Singing Chinese poems helps children learn with fun about our cultural traditions and the hidden treasures of the Chinese language, said an official statement from the orchestra, which is why SZSO had the works commissioned.
Jiang, whose works include widely-performed songs, chamber music and symphonies, is known for drawing inspiration from Chinese operas, folk music of various regions and ethnic minorities.
"I chose these 12 poems as the lyrics because their language is concise, easy to comprehend, fun and artistically sophisticated," Jiang explained.
"I tried to balance between musicology and popularity while composing the songs, aiming at distinctive themes and beautiful melodies. … Singing in a chorus is an efficient way to train children's vocal abilities and readiness in teamwork; singing quality works also nurtures in them a good taste for music," he said.
Founded in October 2017, the chorus attached to SZSO has won several awards, including a gold medal of the Taipei International Choral Competition and a gold medal of the World Choir Games in 2021.
The two shows will be livestreamed on the WeChat Channels of SZSO Youth Orchestra.