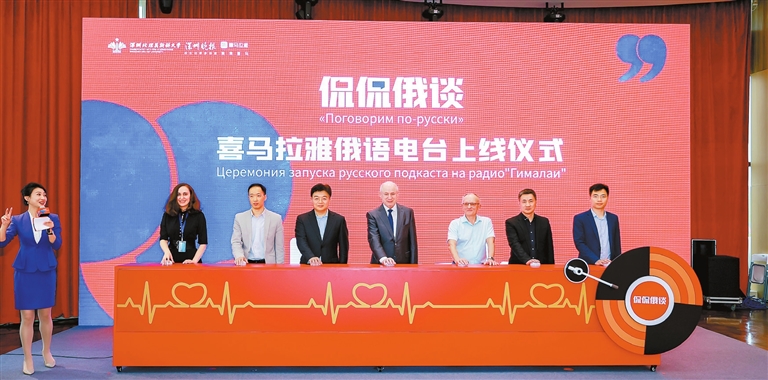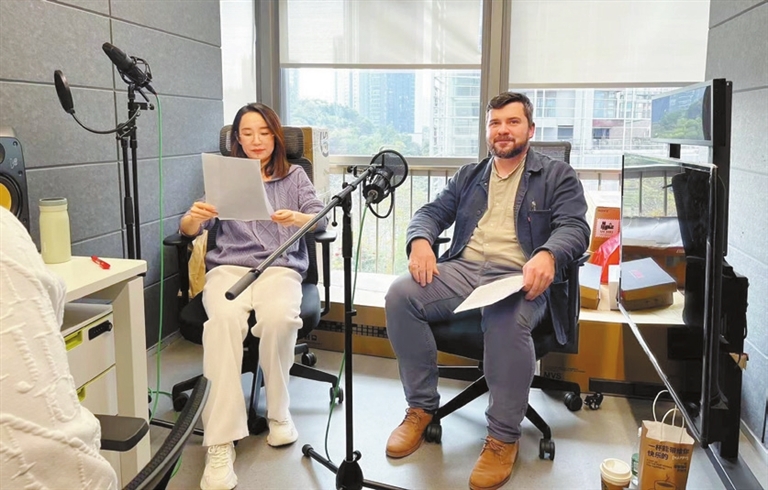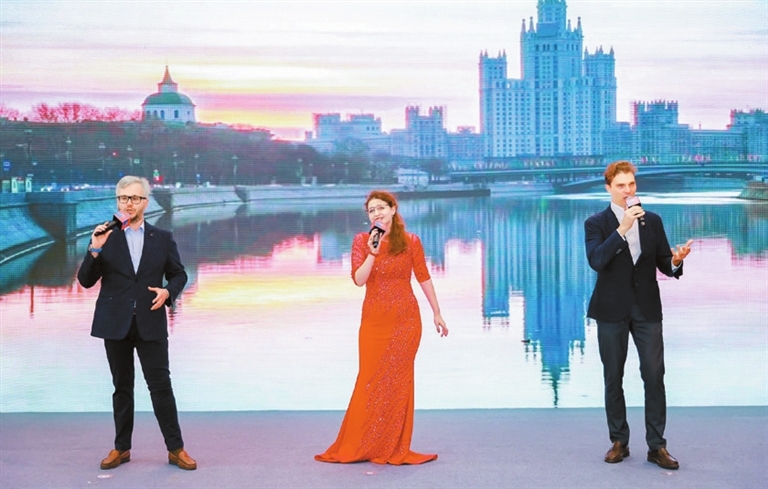 A BILINGUAL podcast in Russian and Chinese that was jointly produced by Shenzhen MSU-BIT University (SMBU), Shenzhen Evening News and Ximalaya (Shenzhen) Technology Co. Ltd. had its first official broadcast March 21.
It is the first bilingual podcasting program in Russian and Chinese among universities in China. In the program called "This Is Russia," Chinese and Russian professors and teachers from SMBU shared ideas and insights on a wide range of topics and enabled the audience to learn about Russian culture and indigenous customs.
The program, an innovative, bilingual podcast produced by SMBU, targets young people and aims to arouse public enthusiasm towards Russian culture through vivid, interesting content.
For 2023, the program's theme is "Wonderful Russian Talk," which has 11 episodes focusing on literature, customs, history, economics, sports, film, painting, architecture, music, food and tourism. Each episode lasts 20 minutes and is infused with Chinese and Russian languages that present original, rich Russian culture and lets the audience members immerse themselves in the SMBU classes and feel the charisma of the university.