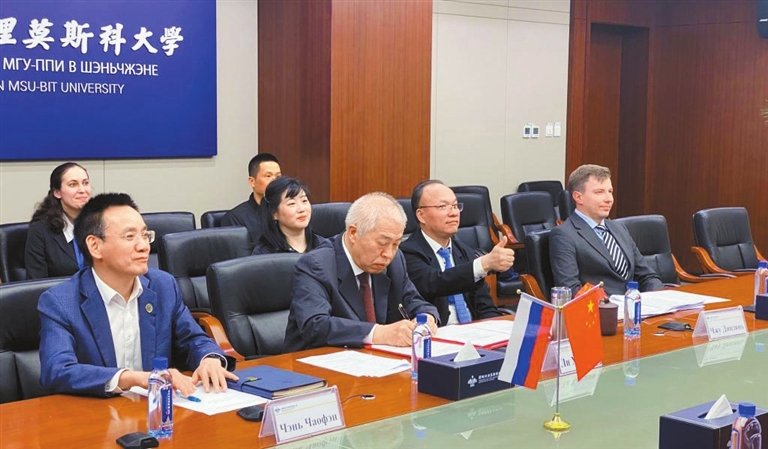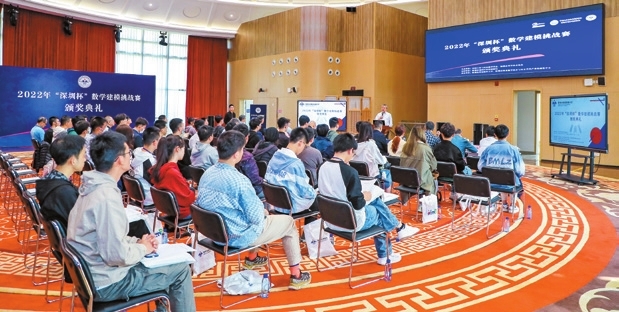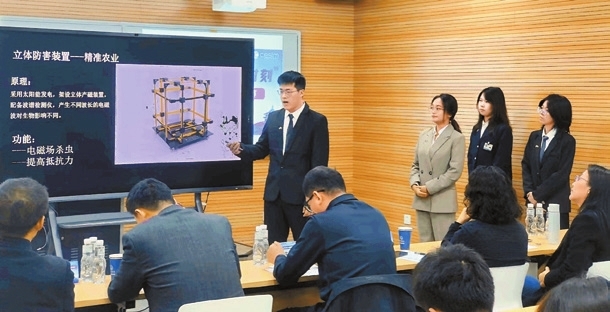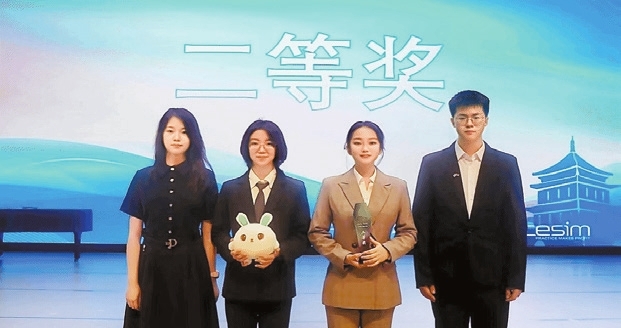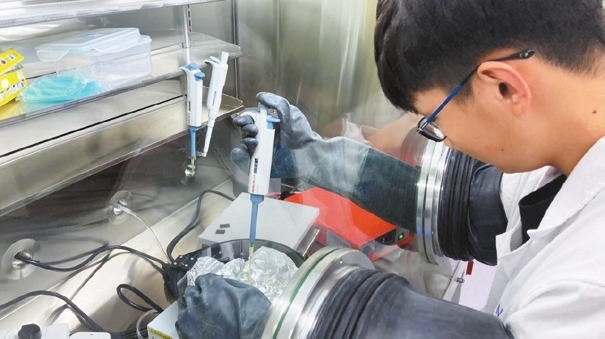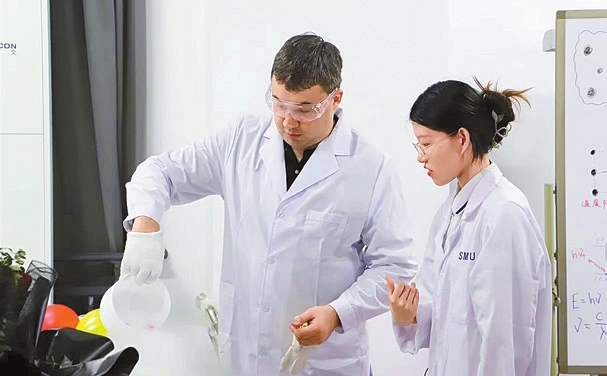 University association
Shenzhen MSU-BIT University (SMBU) has officially become a member of the Eurasian Association of Universities at its 15th conference held at Lomonosov Moscow State University in Russia on March 2.
At a ceremony, Li Hezhang, rector of SMBU, signed a three-party cooperative Memorandum of Understanding in science and education with Lomonosov Moscow State University and Samarkand State University in Uzbekistan.
The three sides will develop academic and cultural exchanges in education and science, including organizing joint education plans, establishing scientific collaboration relationships, exchanging advanced pedagogies and issuing leading publications and teaching materials.
Modeling contest
A research paper by team members Zhao Jiankai and Mo Li from the Faculty of Computational Mathematics and Cybernetics, and Bu Zhe from the Faculty of Materials Science won a second prize at the 2022 Shenzhen Cup Maths Modeling Challenge, jointly organized by the Shenzhen Science and Technology Association, China Society for Industrial and Applied Mathematics and SMBU.
Business simulation competition
A team of four first-year students, Chen Yongshi, Zhang Zihui, Ouyang Lu and Wang Zhuyang, from the Faculty of Economics, won a second prize at the final of the 15th Peak Time National Business Simulation Competition that concluded in Xi'an on April 23. The team, with the youngest participants among all teams, also won the Best Poster Prize.
AI application contest
A team led by Jia Yunde, professor with the Faculty of Engineering, and students from SMBU and Beijing Institute of Technology, won a second prize at the National AI Innovation Application Contest organized by the China Academy of Information and Communication Technology, Institute of Scientific and Technical Information of China, Shenzhen Industry and Information Bureau and Longhua District Government.
Academic paper
The academic paper written by Huang Shuqi, Maria Baranova and Wang Mengjie, three senior students of the Faculty of Materials Science, entered the second round of the 33rd Mendeleev College Students Competition (Chemistry). The paper was presented at the 33rd Mendeleev Academic Conference held at the Ivanovo State University of Chemistry and Technology in Russia on April 16-21.