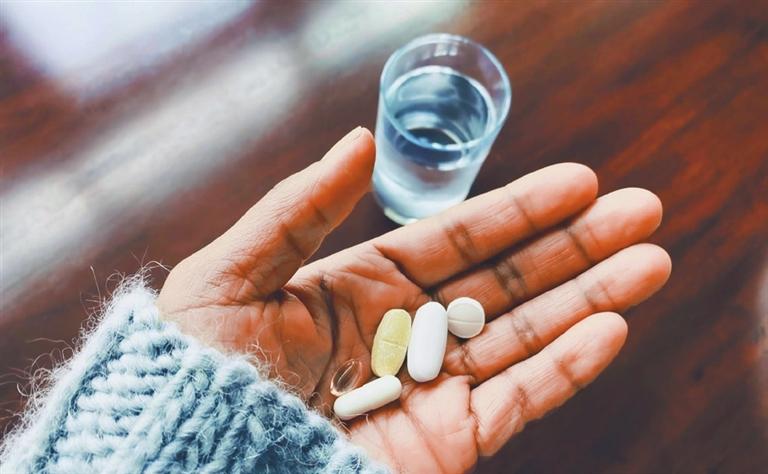 OLDER adults who took a multivitamin each day for three years found a mild improvement in their memory after one year compared with people taking a placebo, or sugar pill, a new study found.
At the start of the study, 3,560 adults older than age 60 were asked to learn 20 words on a computer program. The study participants had three seconds to study each word before the next appeared. Immediately after, participants were asked to type all the words they could remember.
Retested at the end of the first year, the study found people who continued to take a daily multivitamin were able to remember, on average, nearly one extra word compared with those who took a placebo. While the effect was small, it was statistically significant, according to the study published Wednesday in The American Journal of Clinical Nutrition.
The improvement in memory remained for the duration of the study and was stronger for people with a history of cardiovascular disease, said lead study author Adam Brickman, a professor of neuropsychology at Columbia University's Taub Institute for Research on Alzheimer's Disease and the Aging Brain in New York City.
The results mirrored a prior study, published in September 2022, which found an improvement in memory, overall cognition and attention for people taking a multivitamin, especially those who had a history of cardiovascular disease. The 2022 study was done by researchers at Harvard Medical School in Boston and Wake Forest University in Winston-Salem, North Carolina.
"In science, this type of replication is one of the tenants of quote 'believing your findings,' unquote. So, we are very excited about this replication because it adds a bit more confidence in what we're observing," Brickman said.
While the less-than-a-word improvement was statistically significant, it would be hard to tell if such a small change would improve a person's life, said Alzheimer's disease researcher Dr. Richard Isaacson, a preventive neurologist at the Institute for Neurodegenerative Diseases of Florida.
"It goes with my mantra of there is 'no magic pill' to prevent cognitive decline," said Isaacson, who was not involved in the new study. "At my clinic, we check nutritional blood measures and personally tailor interventions, and in doing so we don't tend to recommend multivitamins since we address the individual deficiencies."
The study was not able to determine which of the vitamins or minerals in the multivitamin may have contributed to the effect, Brickman said. Future research is needed to test individual components and to see if improvement lasts over time.
"Previous studies have shown an association between blood levels of vitamins like B12 and cognition. However clinical trials testing for beneficial effects of vitamins on memory and cognition have been a mix of negative and positive results," said Rudy Tanzi, a professor of neurology at Harvard Medical School and director of the genetics and aging research unit at Massachusetts General Hospital in Boston.
"This is an interesting study, but these are not big differences," said Dr. Jeffrey Linder, chief of general internal medicine at Northwestern University's Feinberg School of Medicine in Chicago, who was not involved in the study.
"Guess what? The magic pill is exercise. That's the most important thing people really need to be doing."
(SD-Agencies)