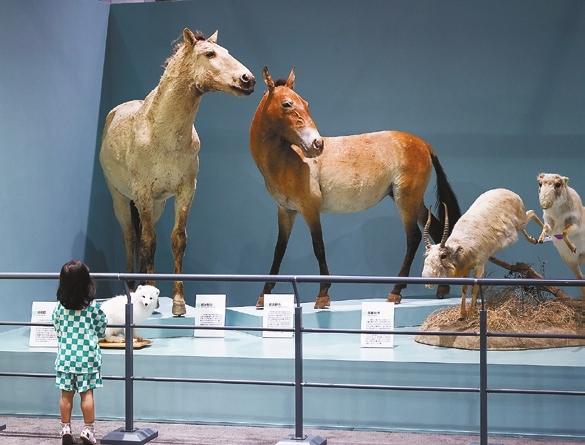 THE inauguration ceremony of the National Natural History Museum of China was held Monday in Beijing, heralding a new stage in the development of China's nature museums.
Formerly known as the Beijing Museum of Natural History, it is the country's only State-level comprehensive natural museum. The main building was inaugurated in 1958 and inscribed by Guo Moruo, president of the Chinese Academy of Sciences, and opened in 1959.
After decades of development, the museum has made huge achievements in specimen collection and scientific research in the fields of paleontology, animal, plant and anthropology. The collection now contains more than 370,000 pieces, and the number of rare specimens is the first among domestic nature museums.
In recent years, it has published more than 10 papers in international academic journals, Nature and Science, and won more than 10 important awards such as the first prize of Beijing Science and Technology Award. Every year, the museum launches exhibitions and many science education activities, such as "Night at the Museum" and "Little Docents."
As a bridge between human society and the natural world, nature museums are increasingly playing a pivotal role in addressing the challenges of the global ecological crises, and are beginning to play an important role as advocates, communicators and guardians of the Earth.
The museum is currently collaborating with Shenzhen Museum to display more than 120 Jehol Biota fossils formed about 120 millions of years ago at an exhibition at Shenzhen Museum. (CGTN)