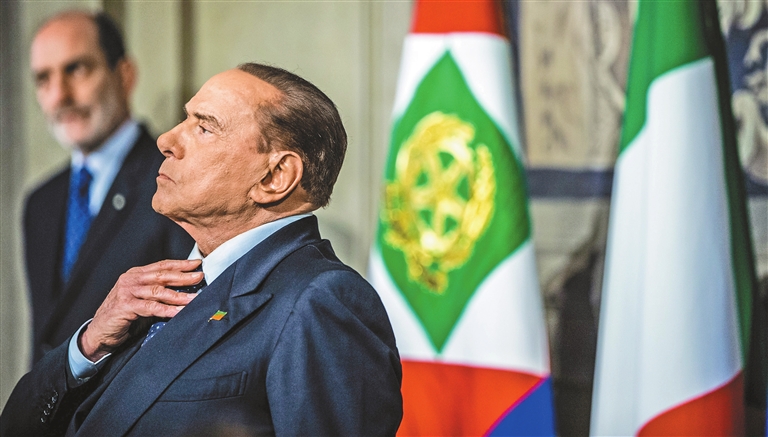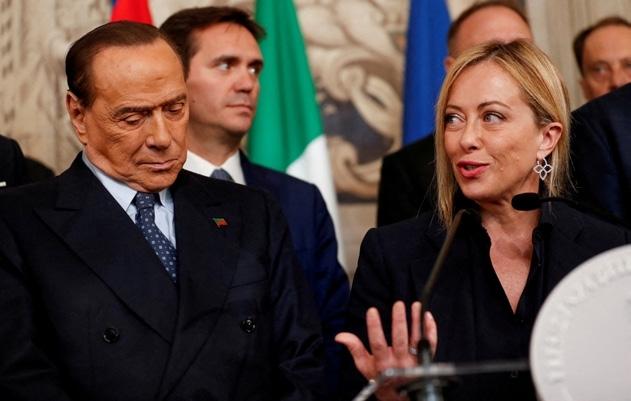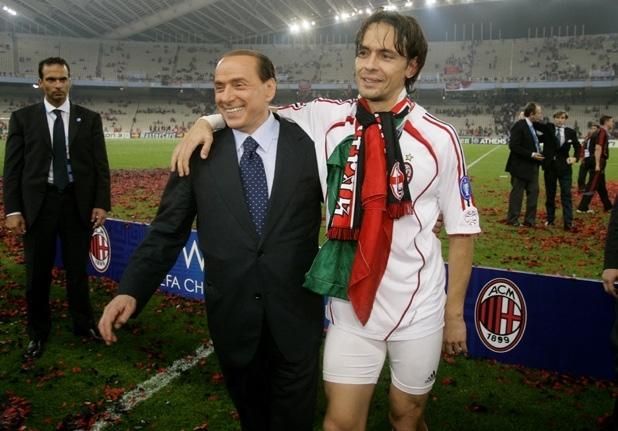 ITALY'S longest-serving prime minister since World War II, Silvio Berlusconi had been readmitted to Milan's San Raffaele hospital for a routine check-up Friday, just weeks after doctors revealed he had a rare type of leukemia. He died Monday aged 86, sources said. He will be given a state funeral today local time, which has been declared a day of national mourning.
Brash, ebullient and a self-made billionaire, four-time prime minister Berlusconi was a media mogul and political showman whose financial and sexual scandals made him the most polarizing figure in modern Italy.
Known as "Il Cavaliere" (The Knight), among many other nicknames, he was admired and reviled in equal measure at home – but was mostly derided abroad.
A master populist
With an unassailable self-confidence and a sharp entrepreneurial spirit, Berlusconi created a business empire that at its peak stretched from construction to television, publishing, retailing and top flight soccer.
He used his wealth and media prowess to launch himself into politics in 1994, upending traditional parties in a way that another property mogul, Donald Trump, later did when he was elected U.S. president in 2016.
Berlusconi's many critics say he used his power primarily to protect his own business interests, pointing to Italy's weak economic record, hidebound bureaucracy and unchecked corruption during his lengthy stints in government. He himself said he only entered politics to halt the left.
Voters repeatedly bought into his can-do exuberance and Berlusconi survived a string of diplomatic gaffes and scandals.
But he was overwhelmed by the scale of Europe's financial crisis in 2011 and had to resign as prime minister.
Fresh humiliation followed in the shape of a 2013 conviction for tax fraud, a verdict which meant he was temporarily barred from parliament and stripped of his cherished title, Il Cavaliere, — a state decoration.
Under financial pressure, he sold his beloved AC Milan soccer team, whose success on the field had once mirrored his political triumphs, while his efforts to turn his media group into a pan-European broadcasting giant never really took off.
Defying the tide of time, Berlusconi campaigned ahead of a 2022 national election, but his famed sparkle had faded and his once predominant Forza Italia (Go Italy!) party, riven with divisions, took barely 8% of the vote — its lowest ever score.
However, it was enough to secure a return to government as a junior partner in a rightist coalition, with Berlusconi himself winning a Senate seat, ending his parliamentary exile.
As with his political party, so with his business empire, Berlusconi left no single heir apparent. Under Italian law, all five of his children will receive a share of his assets, while Forza Italia might struggle to survive without him at the helm.
American dream and Go Italy!
Berlusconi was born into a modest family in northern Italy in 1936. After stints as a cruise ship crooner, he made his first fortune in real estate deals in Milan in the 1960s and '70s. Berlusconi constantly denied repeated accusations that he received Mafia money to underpin those initial investments.
Having built apartments, Berlusconi provided the tenants with their own television channel. That enterprise rapidly grew into a de facto national network that eventually broke the state monopoly, introducing Roman Catholic Italy to the delights of topless game shows and downmarket U.S. soap operas.
Smothered by Italy's red tape, it was almost impossible to get ahead without political patronage and when Berlusconi's chief protector, Socialist Party leader Bettino Craxi, fled abroad to escape corruption charges, the magnate decided to go into politics himself, naming his party after a soccer chant.
With the old political class swept away by graft charges, Italians lapped up Berlusconi's smiling reassurances that he knew how to fix the country, and within months they elected him prime minister.
His government lasted barely half a year, the coalition collapsing following news that he had been placed under investigation for corruption tied to his business interests.
Legal woes accompanied Berlusconi throughout his political career and he was convicted in at least seven cases on serious charges, including bribing a senator and paying off judges.
Those convictions were eventually overturned on appeal or swept from the courts by the statute of limitations that gives magistrates a set period of time to complete their prosecutions — time that one Berlusconi administration sharply reduced.
Berlusconi said he was the victim of leftist-led judicial persecution and the electorate sided with him, returning him to power in elections in 2001. Voted out of office in 2006, he stormed back in 2008, using his charm and negotiating skills to weave together often argumentative center-right coalitions.
On the international stage he cultivated a close bond with Russian President Vladimir Putin — a friendship he defended even after the Russia-Ukraine conflict erupted, drawing censure from across the political spectrum in the West.
Berlusconi's relations with European partners were often prickly, above all during the 2011 sovereign debt crisis when he was viewed as a liability. A biography, "My Way," written by Alan Friedman, said relations got so bad that the then-French president, Nicolas Sarkozy, refused to shake his hand.
'Bunga bunga' scandals
At the same time, Berlusconi's sex life was being played out in the world's press, including details of his notorious "bunga bunga" parties.
Magistrates say he paid thousands of euros for sex with Moroccan-born nightclub dancer Karima El Mahroug, alias "Ruby the Heart Stealer," when she was 17.
He denied this but admitted springing her from a police station by saying she was the niece of then-Egyptian president Hosni Mubarak. A court eventually acquitted him of having sex with a youth, saying he didn't know she was under 18.
Although Berlusconi made light of his reputation as a philanderer, his second wife Veronica Lario did not and she asked for a divorce, saying she could not live with a man who "frequented minors."
She was initially awarded one of the biggest divorce payouts in Italian history — 1.4 million euros (US$1.63 million) a month in maintenance. But like many court rulings that went against him, Berlusconi appealed and the sum was later reduced to zero.
The many scandals took their toll and in 2011 he quit as prime minister as Italy came close to a Greek-style debt crisis. A jeering crowd shouted their delight when his cortege headed to the president's office to hand in his resignation. However, as the years progressed his battered image regained something of its old luster and he was increasingly seen as an elder statesman who exerted a moderating influence on more extremist forces in his conservative camp.
When he was hospitalized in September 2020 with severe coronavirus, he was inundated with messages of goodwill from all quarters, marking his rehabilitation in the Italian society.(SD-Agencies)